Playlist
Blinding Lights
The Weeknd
1585596922
Drive (feat. Delilah Montagu)
Black Coffee
1585596682
Here I Am (End Title)
Bryan Adams
1585596393
Old Town Road (feat. Billy Ray Cyrus)
Lil Nas X
1585596232
Salt
Ava Max
1585595971
Jessie
Joshua Kadison
1585595652
You're the One
Elaine
1585595451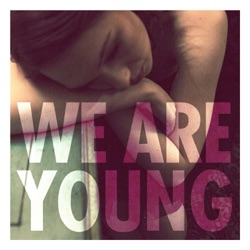 We Are Young
Fun.
1585595212
I Wanna Be the Only One (feat. BeBe Winans)
Eternal
1585595001
Someone You Loved
Lewis Capaldi
1585594821
About East Coast Radio
East Coast Radio, also known as ECR, is a commercial radio station broadcasting from Umhlanga, South Africa. It provides a wide variety of hit music from the 90s to now, as well as Top 40, news, and traffic and weather updates.
East Coast Radio started as Radio Port Natal on 1 May 1967, on the SABC studios in Old Fort Road, Durban. When its technology started to allow stereo broadcasts, it was rebranded to RPN Stereo. On 1 July 1994 it was sold to the Kagiso Media Group, which owns the station until today.
East Coast Radio has approximately 1.5 million listeners and it is one of the largest regional radio stations in South Africa.
Related Stations
Podcasts
Radio Stations by Genre
Twitter