Jacaranda FM live
More music you love
Now playing:
Playlist
Bietjie Hoop
Die Heuwels Fantasties
1586372235
No Ordinary Love
Sade
1586371985
More Than a Woman
Bee Gees
1586371269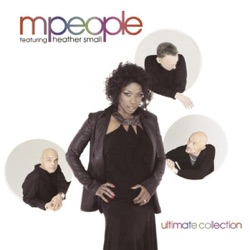 Search for the Hero
M People
1586371009
Tussen Die Lakens
Elandré
1586370738
Perfect
Ed Sheeran
1586370479
Fallin'
Alicia Keys
1586370288
I'm Every Woman
Whitney Houston
1586369728
Your Body Is a Wonderland
John Mayer
1586369508
Sexual Healing
Marvin Gaye
1586369087
About Jacaranda FM
Jacaranda FM is a radio station owned by Kagiso Media that broadcasts in English and Afrikaans to the areas of Gauteng, Limpopo, Mpumalanga and the North West Province.
This independent radio has a commercial format and offers listeners a line-up with entertainment programs, adult contemporary music, and news programs with the latest local, national and international developments.
Together with LottoStar, Jacaranda FM also launches several competitions throughout the year allowing listeners to win amazing prizes. 
In its website, listeners can discover the playlist with the latest songs played on this radio, check the podcasts of its most popular programs and even do some online shopping through the Mall section. Jacaranda FM also lives streams through its official website, allowing people from all over the world to enjoy its line-up live.
Most popular presenters
Martin Bester
Liesl Laurie
Rian Van Heerden
Barney Simon
Most popular shows
The Scenic Drive
The Jacaranda FM Top 20
High School Hits Classics
Schedule
| Time | Program |
| --- | --- |
| 1 a.m. - 4 a.m. | More Music You Love Overnights |
| 4 a.m. - 6 a.m. | More Music You Love Early Mornings |
| 6 a.m. - 9 a.m. | Breakfast with Martin Bester |
| 9 a.m. - noon | The Workzone with Elana Afrika-Bredenkamp |
| noon - 4 p.m. | The Workzone with Alex Jay |
| 4 p.m. - 7 p.m. | The Scenic Drive - with Rian Van Heerden |
| 7 p.m. - 10 p.m. | Love Songs with Danny Painter |
| 10 p.m. - midnight | Mack Rapapali Nights - with Mack Rapapali |
| Time | Program |
| --- | --- |
| midnight - 1 a.m. | Mack Rapapali Nights - with Mack Rapapali |
| 1 a.m. - 4 a.m. | More Music You Love Overnights |
| 4 a.m. - 6 a.m. | More Music You Love Early Mornings |
| 6 a.m. - 9 a.m. | Breakfast with Martin Bester |
| 9 a.m. - noon | The Workzone with Elana Afrika-Bredenkamp |
| noon - 4 p.m. | The Workzone with Alex Jay |
| 4 p.m. - 7 p.m. | The Scenic Drive - with Rian Van Heerden |
| 7 p.m. - 10 p.m. | Love Songs with Danny Painter |
| 10 p.m. - midnight | Mack Rapapali Nights - with Mack Rapapali |
| Time | Program |
| --- | --- |
| midnight - 1 a.m. | Mack Rapapali Nights - with Mack Rapapali |
| 1 a.m. - 4 a.m. | More Music You Love Overnights |
| 4 a.m. - 6 a.m. | More Music You Love Early Mornings |
| 6 a.m. - 9 a.m. | Breakfast with Martin Bester |
| 9 a.m. - noon | The Workzone with Elana Afrika-Bredenkamp |
| noon - 4 p.m. | The Workzone with Alex Jay |
| 4 p.m. - 7 p.m. | The Scenic Drive - with Rian Van Heerden |
| 7 p.m. - 10 p.m. | Love Songs with Danny Painter |
| 10 p.m. - midnight | Mack Rapapali Nights - with Mack Rapapali |
| Time | Program |
| --- | --- |
| midnight - 1 a.m. | Mack Rapapali Nights - with Mack Rapapali |
| 1 a.m. - 4 a.m. | More Music You Love Overnights |
| 4 a.m. - 6 a.m. | More Music You Love Early Mornings |
| 6 a.m. - 9 a.m. | Breakfast with Martin Bester |
| 9 a.m. - noon | The Workzone with Elana Afrika-Bredenkamp |
| noon - 4 p.m. | The Workzone with Alex Jay |
| 4 p.m. - 7 p.m. | The Scenic Drive - with Rian Van Heerden |
| 7 p.m. - 10 p.m. | Love Songs with Danny Painter |
| 10 p.m. - midnight | Mack Rapapali Nights - with Mack Rapapali |
| Time | Program |
| --- | --- |
| midnight - 1 a.m. | Mack Rapapali Nights - with Mack Rapapali |
| 1 a.m. - 4 a.m. | More Music You Love Overnights |
| 4 a.m. - 6 a.m. | More Music You Love Early Mornings |
| 6 a.m. - 9 a.m. | Breakfast with Martin Bester |
| 9 a.m. - noon | The Workzone with Elana Afrika-Bredenkamp |
| noon - 4 p.m. | The Workzone with Alex Jay |
| 4 p.m. - 7 p.m. | The Scenic Drive - with Rian Van Heerden |
| 7 p.m. - 10 p.m. | The House Party with DJ Jazzy D |
| 10 p.m. - midnight | Mack Rapapali Nights - with Mack Rapapali |
| Time | Program |
| --- | --- |
| midnight - 1 a.m. | Mack Rapapali Nights - with Mack Rapapali |
| 1 a.m. - 4 a.m. | More Music You Love Overnights |
| 4 a.m. - 6 a.m. | More Music You Love Early Mornings |
| 7 a.m. - 10 a.m. | Weekend Breakfast with Alex Jay |
| 10 a.m. - noon | The Jacaranda FM Top 20 with Liesl Laurie |
| noon - 4 p.m. | Weekends with Renaldo Schwarp |
| 4 p.m. - 7 p.m. | Weekends with Kenzy |
| 7 p.m. - 10 p.m. | The House Party with DJ Jazzy D |
| Time | Program |
| --- | --- |
| 1 a.m. - 4 a.m. | More Music You Love Overnights |
| 4 a.m. - 6 a.m. | More Music You Love Early Mornings |
| 7 a.m. - 10 a.m. | High School Hits Classics with Barney Simon |
| 10 a.m. - 2 p.m. | Weekends with Renaldo Schwarp |
| 2 p.m. - 6 p.m. | Weekends with Kenzy |
| 6 p.m. - 8 p.m. | The SA Top 20 with Carla Mackenzie |
| 8 p.m. - midnight | More Music You Love Sundays |
Contacts
Website: www.jacarandafm.com/
Address: 89, 14th Road, Erands Gardens, Midrand Midrand, Gauteng
Telephone: +27 11 063 5700
Email: enquiries@jacarandafm.com
Related Stations
Podcasts
Radio Stations by Genre
Twitter