Jacaranda FM live
More music you love
Now playing:
Playlist
Love Me Like You Do (From "Fifty Shades of Grey")
Ellie Goulding
1652890116
News Review
Chris Blackwell, Chris Slaski, Paul Mottram & Ray Davies
1652889745
Retail Therapy
the retail therapy
1652889655
No Sleep
Joss Austin
1652889183
You Know That I Love You
Beds and Beats
1652889053
Don't Speak
No Doubt
1652888421
Wait
Maroon 5
1652888240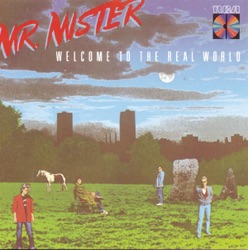 Kyrie
Mr. Mister
1652887608
Rise
Calum Scott
1652887408
The Nights
Avicii
1652886796
About Jacaranda FM
Jacaranda FM is a radio station owned by Kagiso Media that broadcasts in English and Afrikaans to the areas of Gauteng, Limpopo, Mpumalanga and the North West Province.
This independent radio has a commercial format and offers listeners a line-up with entertainment programmes, adult contemporary music, and news programmes with the latest local, national and international developments.
Together with LottoStar, Jacaranda FM also launches several competitions throughout the year allowing listeners to win amazing prizes.
In its website, listeners can discover the playlist with the latest songs played on this radio, check the podcasts of its most popular shows and even do some online shopping through the Mall section. Jacaranda FM also lives streams through its official website, allowing people from all over the world to enjoy its programming live.
Most popular presenters
Martin Bester
Liesl Laurie
Rian Van Heerden
Barney Simon
Most popular shows
The Scenic Drive
The Jacaranda FM Top 20
High School Hits Classics
Frequencies
94.2 FM

95.8 FM

95.0 FM

95.7 FM

96.7 FM

95.0 FM

95.3 FM

95.8 FM

95.7 FM

95.8 FM

96.7 FM

95.3 FM

95.2 FM

96.7 FM

95.7 FM

94.0 FM

96.2 FM

95.3 FM

95.2 FM
Schedule
| Time | Program |
| --- | --- |
| 1 a.m. - 4 a.m. | More Music You Love Overnights |
| 4 a.m. - 6 a.m. | More Music You Love Early Mornings |
| 6 a.m. - 9 a.m. | Breakfast with Martin Bester |
| 9 a.m. - noon | The Workzone with Elana Afrika-Bredenkamp |
| noon - 4 p.m. | The Workzone with Alex Jay |
| 4 p.m. - 7 p.m. | The Scenic Drive - with Rian Van Heerden |
| 7 p.m. - 10 p.m. | Love Songs with Danny Painter |
| 10 p.m. - midnight | Mack Rapapali Nights - with Mack Rapapali |
| Time | Program |
| --- | --- |
| midnight - 1 a.m. | Mack Rapapali Nights - with Mack Rapapali |
| 1 a.m. - 4 a.m. | More Music You Love Overnights |
| 4 a.m. - 6 a.m. | More Music You Love Early Mornings |
| 6 a.m. - 9 a.m. | Breakfast with Martin Bester |
| 9 a.m. - noon | The Workzone with Elana Afrika-Bredenkamp |
| noon - 4 p.m. | The Workzone with Alex Jay |
| 4 p.m. - 7 p.m. | The Scenic Drive - with Rian Van Heerden |
| 7 p.m. - 10 p.m. | Love Songs with Danny Painter |
| 10 p.m. - midnight | Mack Rapapali Nights - with Mack Rapapali |
| Time | Program |
| --- | --- |
| midnight - 1 a.m. | Mack Rapapali Nights - with Mack Rapapali |
| 1 a.m. - 4 a.m. | More Music You Love Overnights |
| 4 a.m. - 6 a.m. | More Music You Love Early Mornings |
| 6 a.m. - 9 a.m. | Breakfast with Martin Bester |
| 9 a.m. - noon | The Workzone with Elana Afrika-Bredenkamp |
| noon - 4 p.m. | The Workzone with Alex Jay |
| 4 p.m. - 7 p.m. | The Scenic Drive - with Rian Van Heerden |
| 7 p.m. - 10 p.m. | Love Songs with Danny Painter |
| 10 p.m. - midnight | Mack Rapapali Nights - with Mack Rapapali |
| Time | Program |
| --- | --- |
| midnight - 1 a.m. | Mack Rapapali Nights - with Mack Rapapali |
| 1 a.m. - 4 a.m. | More Music You Love Overnights |
| 4 a.m. - 6 a.m. | More Music You Love Early Mornings |
| 6 a.m. - 9 a.m. | Breakfast with Martin Bester |
| 9 a.m. - noon | The Workzone with Elana Afrika-Bredenkamp |
| noon - 4 p.m. | The Workzone with Alex Jay |
| 4 p.m. - 7 p.m. | The Scenic Drive - with Rian Van Heerden |
| 7 p.m. - 10 p.m. | Love Songs with Danny Painter |
| 10 p.m. - midnight | Mack Rapapali Nights - with Mack Rapapali |
| Time | Program |
| --- | --- |
| midnight - 1 a.m. | Mack Rapapali Nights - with Mack Rapapali |
| 1 a.m. - 4 a.m. | More Music You Love Overnights |
| 4 a.m. - 6 a.m. | More Music You Love Early Mornings |
| 6 a.m. - 9 a.m. | Breakfast with Martin Bester |
| 9 a.m. - noon | The Workzone with Elana Afrika-Bredenkamp |
| noon - 4 p.m. | The Workzone with Alex Jay |
| 4 p.m. - 7 p.m. | The Scenic Drive - with Rian Van Heerden |
| 7 p.m. - 10 p.m. | The House Party with DJ Jazzy D |
| 10 p.m. - midnight | Mack Rapapali Nights - with Mack Rapapali |
| Time | Program |
| --- | --- |
| midnight - 1 a.m. | Mack Rapapali Nights - with Mack Rapapali |
| 1 a.m. - 4 a.m. | More Music You Love Overnights |
| 4 a.m. - 6 a.m. | More Music You Love Early Mornings |
| 7 a.m. - 10 a.m. | Weekend Breakfast with Alex Jay |
| 10 a.m. - noon | The Jacaranda FM Top 20 with Liesl Laurie |
| noon - 4 p.m. | Weekends with Renaldo Schwarp |
| 4 p.m. - 7 p.m. | Weekends with Kenzy |
| 7 p.m. - 10 p.m. | The House Party with DJ Jazzy D |
| Time | Program |
| --- | --- |
| 1 a.m. - 4 a.m. | More Music You Love Overnights |
| 4 a.m. - 6 a.m. | More Music You Love Early Mornings |
| 7 a.m. - 10 a.m. | High School Hits Classics with Barney Simon |
| 10 a.m. - 2 p.m. | Weekends with Renaldo Schwarp |
| 2 p.m. - 6 p.m. | Weekends with Kenzy |
| 6 p.m. - 8 p.m. | The SA Top 20 with Carla Mackenzie |
| 8 p.m. - midnight | More Music You Love Sundays |
Contacts
Website:&nbspwww.jacarandafm.com/
Address:&nbsp89, 14th Road, Erands Gardens, Midrand Midrand, Gauteng, South Africa
Telephone:&nbsp+27 11 063 5700
Email:&nbspenquiries@jacarandafm.com
Related Stations
Podcasts
Radio Stations by Genre
Twitter