Playlist
Open My Heart
Yolanda Adams
1685258850
Goodness of God
Cece Winans
1685258560
You Covered Me
Dr. R.A. Vernon & "The Word" Church Praise Team
1685258128
Alpha and Omega
Israel Houghton
1685257645
Sports Motivation (30 Sec)
TimTaj
1685257605
Emotional Rollercoaster
Vivian Green
1685256983
All Because of You
Jeffrey Osborne
1685256712
Tell Me What You Want Me to Do
Tevin Campbell
1685256120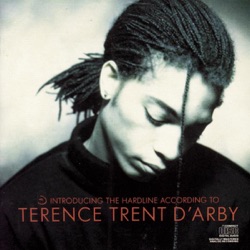 If You Let Me Stay
Terence Trent D'Arby
1685255930
Sports Motivation (30 Sec)
TimTaj
1685255880
About Radio 2000
Radio 2000 is a national radio station owned by the South African Broadcasting Corporation (SABC). It broadcasts to the nation from Auckland Park, Johannesburg using frequencies ranging from 97.2 to 100 FM.
Its goal is to strengthen democracy and the links between South Africans. Despite the recent team reshuffle with the departure of Phat Joe and the introduction of a new line-up, it still offers listeners contents that encompass news and sports reports, the latter focusing particularly on cricket, lifestyle programming, the coverage of the most important events in South Africa and music programmes with the greatest hits of all time. It also launches frequent competitions that give listeners the opportunity to win prizes and to interact with its most popular presenters and DJs.
On its website, Radio 2000 features a live stream that allows listeners from all over the world to enjoy its broadcasts live. Podcasts of the most popular programmes, as well as the playlist with the latest played songs, can also be found here.
Most popular presenters
Nonala Tose
Just Ice
Ntombi Phiri
Lonwabo Nkohla
Frequencies
98.6 FM

99.0 FM

99.7 FM

97.5 FM

98.8 FM

97.9 FM

98.1 FM

99.5 FM

97.7 FM

98.2 FM

97.7 FM

97.5 FM

97.2 FM

99.0 FM

98.7 FM

99.9 FM

97.4 FM

100.0 FM

97.2 FM

98.4 FM

99.1 FM

99.6 FM

98.7 FM

99.8 FM

97.8 FM

100.2 FM

97.6 FM

99.0 FM

97.6 FM

99.2 FM

98.5 FM

97.3 FM

99.1 FM

100.1 FM

98.6 FM

107.7 FM

90.0 FM

99.9 FM

98.2 FM

99.6 FM

98.4 FM

89.0 FM

100.2 FM

100.4 FM

98.5 FM

87.6 FM

97.5 FM

98.4 FM

100.3 FM

99.7 FM

97.6 FM

97.6 FM

99.4 FM

98.1 FM
Schedule
| Time | Program |
| --- | --- |
| midnight - 6 a.m. | Soothing Sounds on Radio 2000 |
| 6 a.m. - 9 a.m. | The Take Off - with Bongani Mtolo and Nonala Tose |
| 9 a.m. - noon | Queens of Grace - with Carol Ofori |
| noon - 3 p.m. | The Royal Playground - with David Mashabela |
| 3 p.m. - 6 p.m. | The Glenzito Superdrive - with Glen Lewis and Nathi Ndamase |
| 6 p.m. - 7:30 p.m. | Marawa Sports Worldwide - with Robert Marawa |
| 7:30 p.m. - 10 p.m. | The Ice Therapy - with Just Ice |
| 10 p.m. - midnight | Life Love and Music - with Ntombi Phiri |
| Time | Program |
| --- | --- |
| midnight - 6 a.m. | Soothing Sounds on Radio 2000 |
| 6 a.m. - 9 a.m. | The Take Off - with Bongani Mtolo and Nonala Tose |
| 9 a.m. - noon | Queens of Grace - with Carol Ofori |
| noon - 3 p.m. | The Royal Playground - with David Mashabela |
| 3 p.m. - 6 p.m. | The Glenzito Superdrive - with Glen Lewis and Nathi Ndamase |
| 6 p.m. - 7:30 p.m. | Marawa Sports Worldwide - with Robert Marawa |
| 7:30 p.m. - 10 p.m. | The Ice Therapy - with Just Ice |
| 10 p.m. - midnight | Life Love and Music - with Ntombi Phiri |
| Time | Program |
| --- | --- |
| midnight - 6 a.m. | Soothing Sounds on Radio 2000 |
| 6 a.m. - 9 a.m. | The Take Off - with Bongani Mtolo and Nonala Tose |
| 9 a.m. - noon | Queens of Grace - with Carol Ofori |
| noon - 3 p.m. | The Royal Playground - with David Mashabela |
| 3 p.m. - 6 p.m. | The Glenzito Superdrive - with Glen Lewis and Nathi Ndamase |
| 6 p.m. - 7:30 p.m. | Marawa Sports Worldwide - with Robert Marawa |
| 7:30 p.m. - 10 p.m. | The Ice Therapy - with Just Ice |
| 10 p.m. - midnight | Life Love and Music - with Ntombi Phiri |
| Time | Program |
| --- | --- |
| midnight - 6 a.m. | Soothing Sounds on Radio 2000 |
| 6 a.m. - 9 a.m. | The Take Off - with Bongani Mtolo and Nonala Tose |
| 9 a.m. - noon | Queens of Grace - with Carol Ofori |
| noon - 3 p.m. | The Royal Playground - with David Mashabela |
| 3 p.m. - 6 p.m. | The Glenzito Superdrive - with Glen Lewis and Nathi Ndamase |
| 6 p.m. - 7:30 p.m. | Marawa Sports Worldwide - with Robert Marawa |
| 7:30 p.m. - 10 p.m. | The Ice Therapy - with Just Ice |
| 10 p.m. - midnight | Life Love and Music - with Ntombi Phiri |
| Time | Program |
| --- | --- |
| midnight - 6 a.m. | Soothing Sounds on Radio 2000 |
| 6 a.m. - 9 a.m. | The Take Off - with Bongani Mtolo and Nonala Tose |
| 9 a.m. - noon | Queens of Grace - with Carol Ofori |
| noon - 3 p.m. | The Royal Playground - with David Mashabela |
| 3 p.m. - 6 p.m. | The Glenzito Superdrive - with Glen Lewis and Nathi Ndamase |
| 6 p.m. - 7:30 p.m. | Marawa Sports Worldwide - with Robert Marawa |
| 7:30 p.m. - 9 p.m. | Golden Classics - with Sydney Baloyi |
| 9 p.m. - midnight | In the Mix - with Shawny B |
| Time | Program |
| --- | --- |
| midnight - 6 a.m. | Soothing Sounds on Radio 2000 |
| 6 a.m. - 9 a.m. | The Weekend Flavour - with Irma G |
| 9 a.m. - noon | Saturday Brunch - with Reggie Philander |
| noon - 3 p.m. | Saturday Top 30 - with Shawny B |
| 3 p.m. - 6 p.m. | The Touch Line - with Romy Titus |
| 6 p.m. - 9 p.m. | The Groove Connection - with Bambo Johnson |
| 9 p.m. - midnight | The Rythm - with Tsheko Mosito |
| Time | Program |
| --- | --- |
| midnight - 6 a.m. | Soothing Sounds on Radio 2000 |
| 6 a.m. - 9 a.m. | The Weekend Flavour - with Irma G |
| 9 a.m. - noon | Easy Sundays - with Reggie Philander |
| noon - 3 a.m. | The Comfort Zone - with Bambo Johnson |
| 3 p.m. - 6 p.m. | The Touch Line - with Romy Titus |
| 6 p.m. - 9 p.m. | Retrospective - with Ike Phaahla |
| 9 p.m. - midnight | The Rythm - with Tsheko Mosito |
Contacts
Website:&nbspwww.radio2000.co.za/sabc/home/radio2000
Address:&nbspSABC Radio Park Reception Henley Road Auckland Park Johannesburg, South Africa
Telephone:&nbsp(011) 714 4085
Email:&nbspinfo@radio2000.co.za
Related Stations
Radio Stations by Genre
Twitter