Kfm 94.5 live
The Most Music to Make you feel Great!
Now playing:
Playlist
Speak
Lloyiso
1656578205
Just a Little
Liberty X
1656577988
Everywhere (BBC Children In Need)
Niall Horan
1656577389
Fast Car (feat. Dakota)
Jonas Blue
1656577185
Zombie (feat. Oshri)
Cosher
1656577000
Just Give Me a Reason (feat. Nate Ruess)
P!nk
1656576632
Fingers Crossed (Originally Performed by Lauren Spencer - Smith) [Karaoke Version]
karaoke SESH
1656576449
Smiling
New Hero
1656576275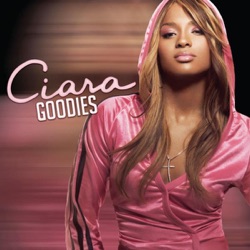 1, 2 Step (feat. Missy Elliott)
Ciara
1656576235
Show Me Your Love
Sunset Sweatshop
1656575812
About Kfm 94.5
KFM 94.5 is a private South African radio owned by Primedia. It broadcasts from Cape Town to the Western Cape and selected areas of the Northern and Eastern Capes using the frequency 94.5 FM.
The station carries a contemporary format. Its line-up includes entertainment programmes, news and sports reports and competitions. Music shows make up most of its programming, playing the greatest hits of today and of the past. Zoe Brown and Darren are the most well-known names in its presenters' team. The latter also leads the most popular breakfast show of the station, KFM Mornings, a programme with loads of fun, music, and pranks.
KFM is also the organizer of Kday, a music event with A-list artists and top DJs in the Western Cape.
Listeners can also listen live to this station via the internet, using the live streaming feature on its website. Here they can additionally find the podcasts of its shows as well as the playlist of the show KFM Top 40.
Main programmes and presenters
Kfm Mornings with Darren, Sherlin And Sibs
Mid-Mornings with Tracey Lange
The Flash Drive with Carl Wastie and Zoe Brown
Kfm Nights with Brandon Leigh
Kfm Top40 with Carl Wastie
Frequencies
94.5 FM

94.9 FM

107.2 FM

95.8 FM

95.4 FM

93.9 FM

96.9 FM

94.9 FM

94.0 FM

96.6 FM

94.8 FM

94.7 FM

95.7 FM

96.0 FM

96.0 FM

93.9 FM

94.1 FM

94.6 FM
Schedule
| Time | Program |
| --- | --- |
| 6 a.m. - 9 a.m. | Kfm Mornings with Darren, Sherlin and Sibs - Wake up to the most fun, laughter and music to make you feel great |
| Time | Program |
| --- | --- |
| 6 a.m. - 9 a.m. | Kfm Mornings with Darren, Sherlin and Sibs - Wake up to the most fun, laughter and music to make you feel great |
| Time | Program |
| --- | --- |
| 6 a.m. - 9 a.m. | Kfm Mornings with Darren, Sherlin and Sibs - Wake up to the most fun, laughter and music to make you feel great |
| Time | Program |
| --- | --- |
| 6 a.m. - 9 a.m. | Kfm Mornings with Darren, Sherlin and Sibs - Wake up to the most fun, laughter and music to make you feel great |
| Time | Program |
| --- | --- |
| 6 a.m. - 9 a.m. | Kfm Mornings with Darren, Sherlin and Sibs - Wake up to the most fun, laughter and music to make you feel great |
Contacts
Website:&nbspwww.kfm.co.za/
Address:&nbspSuite 7d, Somerset Square, Highfield Road Green Point 8005 Cape Town, Western Cape
Telephone:&nbsp+27 21 446 4700
Email:&nbspkfm@kfm.co.za
Related Stations
Radio Stations by Genre
Twitter