Lesedi FM live
Ke Mollelwa
Now playing:
Playlist
Ndi Nje (feat. Thembisile Ntaka)
Ringo
1686097082
Breaking My Heart
Michael Learns to Rock
1686096841
DI Out
Lizibo
1686096329
Dumelang
Mpho Sebina
1686096159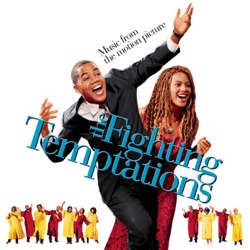 He Still Loves Me
Walter Williams Sr. (of The O'Jays), Beyoncé & Walter Williams
1686095848
Thandolwethu
Berita
1686095336
Ngiyavuma
Naima Kay
1686093240
I'd Rather Go Blind
Vusi Nova
1686092978
Best Days of My Life
Zonke Dikana
1686092767
Thank God I Found You (Make It Last Remix Edit) [feat. Mariah Carey & Nas]
マライア・キャリー
1686091784
About Lesedi FM
Lesedi FM is an Adult contemporary radio station offering a broadcast comprised of 40% music and 60% talk. The station's programming is entirely in the Sesotho language, aiming to empower this language native speakers by providing educational and informative content.
It offers a line-up that combines entertainment and music shows, with the latter focusing on Gospel and Sesotho traditional and contemporary music, news reports, educational programmes and talk shows where the presenters dwell on the most important matters of today.
Lesedi FM is available on channel 906 on DSTv and online via live streaming. It also broadcasts from Bloemfontein to the South African nation using different FM frequencies.
Listeners can also visit the station's website to find the podcasts of its main shows as well as its Top 30 playlist.
Most popular shows
Rea Kubeletsa (Afternoon Drive)
Makgulong A Matala
Dia Wela Wela
Thoriso
Mantswe A Supileng
Main presenters
Thuso Motaung
Qboy Molebatsi
"Ba2cada" Leine
Seipati "Twasa" Seoke
Pastor Moruti Maine
Rev Lefa Pheto
Frequencies
106.6 FM

106.6 FM

87.7 FM

88.4 FM

88.4 FM

106.6 FM

88.4 FM

89.9 FM

87.7 FM

88.45 FM

88.35 FM

88.4 FM

92.9 FM

99.8 FM

88.9 FM

90.3 FM

88.2 FM

88.8 FM

89.8 FM

88.9 FM

87.7 FM

89.25 FM

96.4 FM

88.0 FM

87.8 FM

88.2 FM

89.0 FM

89.4 FM

88.1 FM

89.09 FM

88.0 FM

88.4 FM

90.6 FM

99.9.FM

88.4 FM

88.4 FM
Contacts
Website:&nbspwww.lesedifm.co.za/sabc/home/lesedifm
Address:&nbspLesedi FM 33 – 35 Cnr. Markgraaf & Kellner Street Westdene Bloemfontein 9300, South africa
Telephone:&nbsp+27 51 503 3091
Email:&nbspLesediFM@sabc.co.za
Related Stations
Radio Stations by Genre
Twitter