Playlist
Waterfalls
TLC
1664281868
The Boys of Summer
Don Henley
1664281597
Enola Gay
Orchestral Manoeuvres In the Dark
1664281477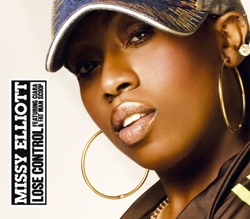 Lose Control (Featuring Ciara & Fat Man Scoop) (Explicit Album Version)
Missy Elliott
1664281406
She's Like the Wind (feat. Wendy Fraser)
Patrick Swayze
1664281116
Everybody's Talkin'
The Beautiful South
1664280945
Reach
S Club 7
1664280724
Is This Love?
Alison Moyet
1664280684
We Are the Champions
David Bowie & Queen
1664280484
Take on Me (2016 Remaster)
a-ha
1664280283
About Magic
Radio Magic 105.4 FM is an Independent Local Radio and national radio station located in London. Magic 105.4 FM is known worldwide for it´s adult contemporary music choice. In London you can listen to this radio station on FM and DAB, as well as on DAB in any part of the world.
Magic 105.4 FM Shows
Magic 80s
Denise van Outen
John Barrowman
Sunday Lunch
Mystery Voices competition

Magic 105.4 FM Presenters
Richard Allinson
Rick Astley
John Barrowman
Martin Collins
Angie Greaves
Paul Hayes
Sam Hughes
Trevor McDonald
Denise van Outen
Kim Wilde
Schedule
| Time | Program |
| --- | --- |
| midnight - 6 a.m. | Mellow Magic |
| 6 a.m. - 10 a.m. | Magic Breakfast - With Paul Hayes |
| 10 a.m. - 2 p.m. | Mid-Mornings - With Emma B |
| 2 p.m. - 5 p.m. | Afternoons - With Angie Greaves |
| 5 p.m. - 8 p.m. | Drivetime - With Olly Mann |
| 8 p.m. - midnight | Mellow Magic - With Lynn Parsons |
| Time | Program |
| --- | --- |
| midnight - 4 a.m. | Magic Radio |
| 4 a.m. - 6 a.m. | Early Breakfast - With Paul Hayes |
| 6 a.m. - 9 a.m. | Magic Breakfast - With Paul Hayes |
| 9 a.m. - 2 p.m. | Mid-Mornings - With Emma B |
| 2 p.m. - 5 p.m. | Afternoons - With Angie Greaves |
| 5 p.m. - 8 p.m. | Drivetime - With Olly Mann |
| 8 p.m. - midnight | Mellow Magic - With Lynn Parsons |
| Time | Program |
| --- | --- |
| midnight - 4 a.m. | Magic Radio |
| 4 a.m. - 6 a.m. | Early Breakfast - With Paul Hayes |
| 6 a.m. - 10 a.m. | Magic Breakfast - With Harriet & Tom |
| 10 a.m. - 2 p.m. | Mid-Mornings - With Nick Snaith |
| 2 p.m. - 5 p.m. | Afternoons - With Angie Greaves |
| 5 p.m. - 8 p.m. | Drivetime - With Richard Allinson |
| 8 p.m. - midnight | Mellow Magic - With Lynn Parsons |
| Time | Program |
| --- | --- |
| midnight - 4 a.m. | Magic Radio |
| 4 a.m. - 6 a.m. | Early Breakfast - With Paul Hayes |
| 6 a.m. - 10 a.m. | Magic Breakfast - With Harriet & Tom |
| 10 a.m. - 2 p.m. | Mid-Mornings - With Nick Snaith |
| 2 p.m. - 5 p.m. | Afternoons - With Angie Greaves |
| 5 p.m. - 8 p.m. | Drivetime - With Richard Allinson |
| 8 p.m. - midnight | Mellow Magic - With Lynn Parsons |
| Time | Program |
| --- | --- |
| midnight - 4 a.m. | Magic Radio |
| 4 a.m. - 6 a.m. | Early Breakfast - With Paul Hayes |
| 6 a.m. - 10 a.m. | Magic Breakfast - With Harriet & Tom |
| 10 a.m. - 2 p.m. | Mid-Mornings - With Nick Snaith |
| 2 p.m. - 5 p.m. | Afternoons - With Angie Greaves |
| 5 p.m. - 8 p.m. | Drivetime - With Richard Allinson |
| 8 p.m. - midnight | Mellow Magic - With Lynn Parsons |
| Time | Program |
| --- | --- |
| midnight - 6 a.m. | Magic Radio |
| 6 a.m. - 10 a.m. | Magic Weekend Breakfast - With Tom Price |
| 10 a.m. - 1 p.m. | Saturday Mornings - With Emma B |
| 1 p.m. - 3 p.m. | The Mel Giedroyc Show |
| 3 p.m. - 6 p.m. | Saturday Afternoons - With Ben Jones |
| 6 p.m. - 8 p.m. | Paul Hayes |
| 8 p.m. - midnight | Mellow Magic - With Hannah Cox |
| Time | Program |
| --- | --- |
| midnight - 6 a.m. | Mellow Magic |
| 6 a.m. - 10 a.m. | Magic Weekend Breakfast - With Tom Price |
| 10 a.m. - 1 p.m. | The Magic Request Show - With Kim Wilde |
| 1 p.m. - 4 p.m. | Sunday Afternoon - With Jim Davis |
| 4 p.m. - 8 p.m. | Paul Hayes |
| 8 p.m. - midnight | Mellow Magic - With Hannah Cox |
Contacts
Website:&nbspplanetradio.co.uk/magic
Address:&nbspOne Golden Square, London, W1F 9DJ
Telephone:&nbsp03 444 777 888
Email:&nbsphello@magic.co.uk
Related Stations
Podcasts
Radio Stations by Genre
Twitter