KISSTORY live
Non-Stop Old Skool & Anthems
Now playing:
Playlist
Tracey in My Room
EBTG
1653277195
Thong Song
Sisqó
1653276995
Jenny from the Block (feat. Jadakiss & Styles P)
Jennifer Lopez
1653276815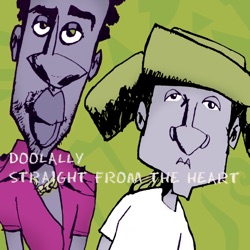 Straight from the Heart (Radio Edit)
Doolally
1653276645
Dreamer (Radio Edit)
Livin' Joy
1653276465
Too Good (feat. Rihanna)
Drake
1653276015
American Boy (feat. Kanye West)
Estelle
1653275865
Most Precious Love (Freemasons Extended Mix)
Blaze
1653275655

Movin' Too Fast
Artful Dodger
1653275465
You Can Do It
Ice Cube
1653275335
About KISSTORY
Kisstory is a UK radio station that plays "old skool and anthems". This station is a sister station to Kiss and it was initially a radio program that expanded to a full-time station in 2013 thanks to the listeners positive feedback. Kisstory was aired for the first time on 12 May 2013. Initially, it was only available over Freeview and online, but was unavailable via DAB radio receivers. On 12 December 2014 Kisstory began DAB rollout in London and Greater London I multiplex.
At the start of 2015 DAB service of Kisstory was expanded to more areas of the country, replacing Absolute Radio 60s in some areas and added in new space on others. With the launch of the second national commercial DAB multiplex, Sound Digital on 29 February 2016, Kisstory station was made available in DAB more widely across the UK. On 11 February 2019 it migrated from SDL to the more widely available Digital One multiplex.
Schedule
| Time | Program |
| --- | --- |
| midnight - 3 a.m. | Kisstory Late Night |
| 3 a.m. - 6 a.m. | Kisstory Early |
| 6 a.m. - 9 a.m. | Kisstory Breakfast - With Michael |
| 9 a.m. - 1 p.m. | Justin on Kisstory |
| 1 p.m. - 5 p.m. | Pandora on Kisstory |
| 5 p.m. - 7 p.m. | Freddie on Kisstory |
| 7 p.m. - midnight | Kisstory Night |
| Time | Program |
| --- | --- |
| 2 a.m. - 3 a.m. | Kisstory Late Night |
| 3 a.m. - 6 a.m. | Kisstory Early |
| 6 a.m. - 9 a.m. | Kisstory Breakfast - With Michael |
| 9 a.m. - 1 p.m. | Justin on Kisstory |
| 1 p.m. - 5 p.m. | Pandora on Kisstory |
| 5 p.m. - 7 p.m. | Freddie on Kisstory |
| 7 p.m. - midnight | Kisstory Night |
| Time | Program |
| --- | --- |
| 2 a.m. - 3 a.m. | Kisstory Late Night |
| 3 a.m. - 6 a.m. | Kisstory Early |
| 6 a.m. - 9 a.m. | Kisstory Breakfast - With Michael |
| 9 a.m. - 1 p.m. | Justin on Kisstory |
| 1 p.m. - 5 p.m. | Pandora on Kisstory |
| 5 p.m. - 10 p.m. | Freddie on Kisstory |
| 10 p.m. - midnight | Jake on Kisstory |
| Time | Program |
| --- | --- |
| 2 a.m. - 3 a.m. | Kisstory Late Night |
| 3 a.m. - 6 a.m. | Kisstory Early |
| 6 a.m. - 9 a.m. | Kisstory Breakfast - With Michael |
| 9 a.m. - 1 p.m. | Justin on Kisstory |
| 1 p.m. - 5 p.m. | Pandora on Kisstory |
| 5 p.m. - 10 p.m. | Freddie on Kisstory |
| 7 p.m. - midnight | Kisstory Night |
| 10 p.m. - midnight | Jake on Kisstory |
| Time | Program |
| --- | --- |
| 2 a.m. - 3 a.m. | Kisstory Late Night |
| 3 a.m. - 6 a.m. | Kisstory Early |
| 6 a.m. - 9 a.m. | Kisstory Breakfast - With Michael |
| 9 a.m. - 1 p.m. | Justin on Kisstory |
| 1 p.m. - 5 p.m. | Pandora on Kisstory |
| 5 p.m. - 9 p.m. | Kisstory Dance Anthems |
| 9 p.m. - 10 p.m. | The Wideboys on Kisstory |
| 10 p.m. - 11 p.m. | Mike Delinquent on Kisstory |
| 11 p.m. - midnight | Majestic on Kisstory |
| Time | Program |
| --- | --- |
| midnight - 3 a.m. | Kisstory Friday Night |
| 3 a.m. - 6 a.m. | Kisstory Early |
| 6 a.m. - 9 a.m. | Kisstory Breakfast - With Jake |
| 9 a.m. - 1 p.m. | Freddie on Kisstory |
| 1 p.m. - 5 p.m. | Neev on Kisstory |
| 5 p.m. - 9 p.m. | Kisstory Dance Anthems |
| 9 p.m. - midnight | Justin Wilkes on Kisstory |
| Time | Program |
| --- | --- |
| midnight - 3 a.m. | Kisstory Saturday Night |
| 3 a.m. - 6 a.m. | Kisstory Early |
| 6 a.m. - 9 a.m. | Kisstory Breakfast - With Jake |
| 9 a.m. - 1 p.m. | Freddie on Kisstory |
| 1 p.m. - 5 p.m. | Neev on Kisstory |
| 5 p.m. - 9 p.m. | Warren on Kisstory |
| 9 p.m. - 11 p.m. | Matchstick on Kisstory |
| 11 p.m. - midnight | DJ MK on Kisstory |
Contacts
Website:&nbspplanetradio.co.uk/kisstory
Address:&nbspMedia House, Peterborough Business Park, Lynch Wood, Peterborough,
Telephone:&nbsp01176085
Email:&nbspradioplayer@bauermedia.co.uk
Related Stations
Podcasts
Radio Stations by Genre
Twitter