KISSTORY live
Non-Stop Old Skool & Anthems
Now playing:
Playlist
Doo Wop (That Thing)
Lauryn Hill
1615024142
So Confused
2Play
1615023982
Closer Than Close (Mentor Remake)
Rosie Gaines
1615023811
Lady
EAST END
1615023611
Into You
Tamia
1615023230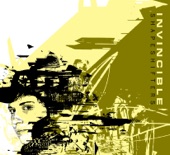 State of Emergency (Intro)
Invincible
1615022848
What's Luv? (feat. Ashanti)
Fat Joe
1615022628
Ooh Yeah
K-Ci & JoJo
1615022247
Happiness
Alexis Jordan
1615022096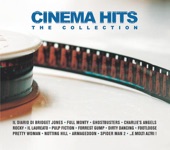 Here Comes the Hotstepper
Ini Kamoze
1615021926
About KISSTORY
Kisstory is a UK radio station that plays "old skool and anthems". This station is a sister station to Kiss and it was initially a radio program that expanded to a full-time station in 2013 thanks to the listeners positive feedback. Kisstory was aired for the first time on 12 May 2013. Initially, it was only available over Freeview and online, but was unavailable via DAB radio receivers. On 12 December 2014 Kisstory began DAB rollout in London and Greater London I multiplex.
At the start of 2015 DAB service of Kisstory was expanded to more areas of the country, replacing Absolute Radio 60s in some areas and added in new space on others. With the launch of the second national commercial DAB multiplex, Sound Digital on 29 February 2016, Kisstory station was made available in DAB more widely across the UK. On 11 February 2019 it migrated from SDL to the more widely available Digital One multiplex.
Schedule
| Time | Program |
| --- | --- |
| midnight - 3 a.m. | Kisstory Late Night |
| 3 a.m. - 6 a.m. | Kisstory Early |
| 6 a.m. - 9 a.m. | Kisstory Breakfast - With Michael |
| 9 a.m. - 1 p.m. | Justin on Kisstory |
| 1 p.m. - 5 p.m. | Pandora on Kisstory |
| 5 p.m. - 7 p.m. | Freddie on Kisstory |
| 7 p.m. - midnight | Kisstory Night |
| Time | Program |
| --- | --- |
| 2 a.m. - 3 a.m. | Kisstory Late Night |
| 3 a.m. - 6 a.m. | Kisstory Early |
| 6 a.m. - 9 a.m. | Kisstory Breakfast - With Michael |
| 9 a.m. - 1 p.m. | Justin on Kisstory |
| 1 p.m. - 5 p.m. | Pandora on Kisstory |
| 5 p.m. - 7 p.m. | Freddie on Kisstory |
| 7 p.m. - midnight | Kisstory Night |
| Time | Program |
| --- | --- |
| 2 a.m. - 3 a.m. | Kisstory Late Night |
| 3 a.m. - 6 a.m. | Kisstory Early |
| 6 a.m. - 9 a.m. | Kisstory Breakfast - With Michael |
| 9 a.m. - 1 p.m. | Justin on Kisstory |
| 1 p.m. - 5 p.m. | Pandora on Kisstory |
| 5 p.m. - 10 p.m. | Freddie on Kisstory |
| 10 p.m. - midnight | Jake on Kisstory |
| Time | Program |
| --- | --- |
| 2 a.m. - 3 a.m. | Kisstory Late Night |
| 3 a.m. - 6 a.m. | Kisstory Early |
| 6 a.m. - 9 a.m. | Kisstory Breakfast - With Michael |
| 9 a.m. - 1 p.m. | Justin on Kisstory |
| 1 p.m. - 5 p.m. | Pandora on Kisstory |
| 5 p.m. - 10 p.m. | Freddie on Kisstory |
| 7 p.m. - midnight | Kisstory Night |
| 10 p.m. - midnight | Jake on Kisstory |
| Time | Program |
| --- | --- |
| 2 a.m. - 3 a.m. | Kisstory Late Night |
| 3 a.m. - 6 a.m. | Kisstory Early |
| 6 a.m. - 9 a.m. | Kisstory Breakfast - With Michael |
| 9 a.m. - 1 p.m. | Justin on Kisstory |
| 1 p.m. - 5 p.m. | Pandora on Kisstory |
| 5 p.m. - 9 p.m. | Kisstory Dance Anthems |
| 9 p.m. - 10 p.m. | The Wideboys on Kisstory |
| 10 p.m. - 11 p.m. | Mike Delinquent on Kisstory |
| 11 p.m. - midnight | Majestic on Kisstory |
| Time | Program |
| --- | --- |
| midnight - 3 a.m. | Kisstory Friday Night |
| 3 a.m. - 6 a.m. | Kisstory Early |
| 6 a.m. - 9 a.m. | Kisstory Breakfast - With Jake |
| 9 a.m. - 1 p.m. | Freddie on Kisstory |
| 1 p.m. - 5 p.m. | Neev on Kisstory |
| 5 p.m. - 9 p.m. | Kisstory Dance Anthems |
| 9 p.m. - midnight | Justin Wilkes on Kisstory |
| Time | Program |
| --- | --- |
| midnight - 3 a.m. | Kisstory Saturday Night |
| 3 a.m. - 6 a.m. | Kisstory Early |
| 6 a.m. - 9 a.m. | Kisstory Breakfast - With Jake |
| 9 a.m. - 1 p.m. | Freddie on Kisstory |
| 1 p.m. - 5 p.m. | Neev on Kisstory |
| 5 p.m. - 9 p.m. | Warren on Kisstory |
| 9 p.m. - 11 p.m. | Matchstick on Kisstory |
| 11 p.m. - midnight | DJ MK on Kisstory |
Contacts
Website:&nbspplanetradio.co.uk/kisstory
Address:&nbspMedia House, Peterborough Business Park, Lynch Wood, Peterborough,
Telephone:&nbsp01176085
Email:&nbspradioplayer@bauermedia.co.uk
Related Stations
Podcasts
Radio Stations by Genre
Twitter