Heart 80s live
Now playing:
Playlist
Jump To the Beat
Stacy Lattisaw
1653263140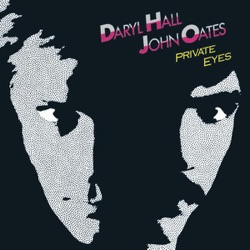 Private Eyes
Daryl Hall & John Oates
1653262950
What Have I Done To Deserve This? (with Dusty Springfield) [2001 Remaster]
Pet Shop Boys
1653262710
The Best (Single Muscle Mix)
Tina Turner
1653262470
Good Life
Inner City
1653262030
Rock With You
Michael Jackson
1653261820
I Heard a Rumour
Bananarama
1653261630
Don't Be Cruel
Bobby Brown
1653261390
Need You Tonight
Inxs
1653261210
History
Mai Tai
1653260999
About Heart 80s
Heart 80s is a national digital radio station that broadcasts from studios at Leicester Square in London. The station is owned and operated by Global as a sister station of Heart and Heart Extra.
Heart 80s was aired for the first time on 14 March 2017 and since then it has been playing non-stop "feel good" music from the 1980s. This station broadcasts nationally on Digital One DAB, online and on television platforms. Apart from its live breakfast show it features mostly an automated service.
Schedule
| Time | Program |
| --- | --- |
| midnight - 6 a.m. | Non Stop 80s |
| 6 a.m. - 10 a.m. | Heart 80s Breakfast with Roberto |
| 10 a.m. - 1 p.m. | Non Stop 80s |
| 1 p.m. - 2 p.m. | Heart 80s Number Ones at One |
| 2 p.m. - 4 p.m. | Non Stop 80s |
| 4 p.m. - 6 p.m. | Heart 80s Drivetime |
| 6 p.m. - 8 p.m. | Heart 80s Dance Classics |
| 8 p.m. - midnight | Non Stop 80s |
| Time | Program |
| --- | --- |
| midnight - 8 a.m. | Non Stop 80s |
| 8 a.m. - noon | Heart 80s Breakfast with Roberto |
| noon - midnight | Non Stop 80s |
| Time | Program |
| --- | --- |
| midnight - 6 a.m. | Non Stop 80s |
| 6 a.m. - 10 a.m. | Heart 80s Breakfast with Roberto |
| 10 a.m. - 1 p.m. | Non Stop 80s |
| 1 p.m. - 2 p.m. | Heart 80s Number Ones at One |
| 2 p.m. - 4 p.m. | Non Stop 80s |
| 4 p.m. - 6 p.m. | Heart 80s Drivetime |
| 6 p.m. - 8 p.m. | Heart 80s Dance Classics |
| 8 p.m. - midnight | Non Stop 80s |
| Time | Program |
| --- | --- |
| midnight - 6 a.m. | Non Stop 80s |
| 6 a.m. - 10 a.m. | Heart 80s Breakfast with Roberto |
| 10 a.m. - 1 p.m. | Non Stop 80s |
| 1 p.m. - 2 p.m. | Heart 80s Number Ones at One |
| 2 p.m. - 4 p.m. | Non Stop 80s |
| 4 p.m. - 6 p.m. | Heart 80s Drivetime |
| 6 p.m. - 8 p.m. | Heart 80s Dance Classics |
| 8 p.m. - midnight | Non Stop 80s |
| Time | Program |
| --- | --- |
| midnight - 6 a.m. | Non Stop 80s |
| 6 a.m. - 10 a.m. | Heart 80s Breakfast with Roberto |
| 10 a.m. - 1 p.m. | Non Stop 80s |
| 1 p.m. - 2 p.m. | Heart 80s Number Ones at One |
| 2 p.m. - 4 p.m. | Non Stop 80s |
| 4 p.m. - 6 p.m. | Heart 80s Drivetime |
| 6 p.m. - 8 p.m. | Heart 80s Dance Classics |
| 8 p.m. - midnight | Non Stop 80s |
| Time | Program |
| --- | --- |
| midnight - 8 a.m. | Non Stop 80s |
| 8 a.m. - noon | Saturday Morning with Roberto |
| noon - 8 p.m. | Non Stop 80s |
| 8 p.m. - midnight | Heart 80s Party |
| Time | Program |
| --- | --- |
| midnight - 9 a.m. | Non Stop 80s |
| 9 a.m. - noon | Sunday Morning Heart 80s |
| noon - midnight | Non Stop 80s |
Contacts
Website:&nbspwww.heart.co.uk/80s/
Address:&nbsp30 Leicester Square, London, WC2H 7LA
Telephone:&nbsp0333 200 2000
Email:&nbspCustomer.Support@Global.com
Related Stations
Podcasts
Radio Stations by Genre
Twitter