Rock Stock Bar live
Puro, total y absoluto rock and roll
Now playing:
Playlist
Scooby Snacks
Fun Lovin' Criminals
1601333264

Cuts You Up (Live)
Peter Murphy
1601332948
She's Leaving Home
The Beatles
1601332724
Candy and a Currant Bun
Pink Floyd
1601332550
The World I Know
Collective Soul
1601332296
Shouldn't Have Took More Than You Gave
Traffic
1601331950
Purple Rain
Prince & The Revolution
1601331430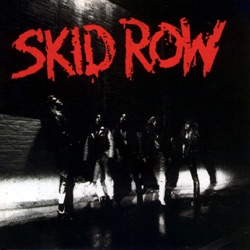 18 and Life
Skid Row
1601331203
The Battle of Evermore
Led Zeppelin
1601330843
Lions
Tones On Tail
1601330603
About Rock Stock Bar
Rock Stock Bar es una estación de radio de Luis Gerardo Salas, con una emisión paralela a la también radio en línea Rock 101.
Es la heredera de la programación musical de la radio Rock 101 original y creada en 1984. Después que esta cerró sus transmisiones en 1996 por disputas internas, Rock Stock Bar mantuvo viva la esencia musical que convirtió su predecesora en un fenómeno cultural, con una selección de los clásicos del rock-pop alternativo de ascendencia post-punk y New Wave.
Rock 101 tuvo su regreso por internet en 2010 gracia a su fundador Gerardo Salas, pero Rock Stock Bar permanece en línea con una oferta musical más de tipo nostálgico.
Related Stations
Radio Stations by Genre
Twitter