Horizonte 107.9 live
Jazz para todos
Now playing:
Playlist
Monicas vals
Monica Zetterlund
1660288999
Mambo #2
The George Shearing Quintet
1660288829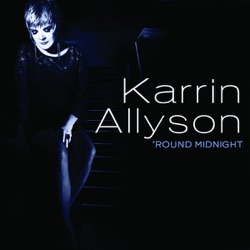 April Come She Will
Karrin Allyson
1660288629
My Ship
Keith Jarrett
1660288058
Puttin' on the Ritz (feat. Lani Hall)
Herb Alpert
1660287998
Little Walter Rides Again
Medeski Scofield Martin & Wood
1660287968
6 O'Clock
George Duke
1660287698
Mussinghi
Mark Kavuma
1660287258
Nightflyer
Allison Russell
1660286898
Happy Together
George Shearing & Mel Tormé
1660286748
About Horizonte 107.9
Horizonte 107.9 FM es el nombre comercial de la estación de radio pública XHIMR, del grupo IMER (Instituto Mexicano de la Radio).
Con más de 18 años de emisión, transmite una programación mixta que combina lo mejor de la música Jazz y de sus subgéneros con tres espacios informativos diarios y programas de ámbito cultural. SalsaJazzeando, un espacio de divulgación de la música latina no comercial, es el programa de mayor éxito en su parrilla, contando ya con más de 13 años de emisiones.
Horizonte 107.9 FM transmite en esta frecuencia en Ciudad de México y permite escuchar sus transmisiones en vivo, así como sus podcasts accediendo a su portal online oficial.
Contacts
Website:&nbspwww.imer.mx/horizonte/
Address:&nbspTorre de radiodifusoras, segundo piso Mayorazgo 83, col. Xoco C. P. 03330, deleg. Benito Juárez México, Distrito Federal
Telephone:&nbsp5601-0802
Email:&nbsphorizonte@imer.com.mx
Related Stations
Podcasts
Radio Stations by Genre
Twitter