Smoothfm 91.5 Melbourne live
Now playing:
Playlist
Live It Up
Mental As Anything
1656579872
China Girl
David Bowie
1656579303
Karma Chameleon
Culture Club
1656579106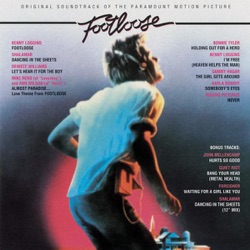 Let's Hear It for the Boy
Deniece Williams
1656578205
Don't Go Breaking My Heart
Elton John
1656577951

Spinning Around
Kylie Minogue
1656577758
The Heat Is On
Glenn Frey
1656577225
Signed, Sealed, Delivered I'm Yours
Céline Dion & Stevie Wonder
1656577066
Crazy for You
David Guetta & Madonna
1656576903
Heaven Is a Place On Earth
Belinda Carlisle
1656576408
About Smoothfm 91.5 Melbourne
Smooth 91.5 (call sign: 3PTV) is a commercial radio station broadcasting in Melbourne, Victoria, Australia. The station was born in 2005 with the name Vega and it initially featured a music and talk format. On 2012 the station's name and format were rebranded to 'Smoothfm 91.5'. The station and Nova 100 are owned by NOVA Entertainment. Smooth 91.5 main content are easy listening songs from the late-1950s/early-1960s to the present with a 55+ year span.
Schedule
| Time | Program |
| --- | --- |
| 5:30 a.m. - 9 a.m. | Mike Perso and Jennifer Hansen |
| 9 a.m. - 1 p.m. | Ty Frost |
| 1 p.m. - 4 p.m. | Simon Diaz |
| 4 p.m. - 8 p.m. | Byron Webb |
| 8 p.m. - midnight | Cameron Daddo |
| Time | Program |
| --- | --- |
| 5:30 a.m. - 9 a.m. | Mike Perso and Jennifer Hansen |
| 9 a.m. - 1 p.m. | Ty Frost |
| 1 p.m. - 4 p.m. | Simon Diaz |
| 4 p.m. - 8 p.m. | Byron Webb |
| 8 p.m. - midnight | Cameron Daddo |
| Time | Program |
| --- | --- |
| 5:30 a.m. - 9 a.m. | Mike Perso and Jennifer Hansen |
| 9 a.m. - 1 p.m. | Ty Frost |
| 1 p.m. - 4 p.m. | Simon Diaz |
| 4 p.m. - 8 p.m. | Byron Webb |
| 8 p.m. - midnight | Cameron Daddo |
| Time | Program |
| --- | --- |
| 5:30 a.m. - 9 a.m. | Mike Perso and Jennifer Hansen |
| 9 a.m. - 1 p.m. | Ty Frost |
| 1 p.m. - 4 p.m. | Simon Diaz |
| 4 p.m. - 8 p.m. | Byron Webb |
| 8 p.m. - midnight | Cameron Daddo |
| Time | Program |
| --- | --- |
| 5:30 a.m. - 9 a.m. | Mike Perso and Jennifer Hansen |
| 9 a.m. - 1 p.m. | Ty Frost |
| 1 p.m. - 4 p.m. | Simon Diaz |
| 4 p.m. - 8 p.m. | Byron Webb |
| 8 p.m. - midnight | Cameron Daddo |
| Time | Program |
| --- | --- |
| 6 a.m. - 10 a.m. | Melissa Doyle |
| 10 a.m. - 1 p.m. | Richard Wilkins |
| 1 p.m. - 4 p.m. | David Campbell |
| Time | Program |
| --- | --- |
| 6 a.m. - 10 a.m. | Melissa Doyle |
| 10 a.m. - 1 p.m. | Richard Wilkins |
| 1 p.m. - 4 p.m. | David Campbell |
Contacts
Website:&nbsphttps://www.smooth.com.au/smooth
Address:&nbsp678 Victoria St Level 2 Richmond, Victoria Austrlia
Telephone:&nbsp+61 3 9425 2915
Email:&nbspcontactus@vega953.com.au
Related Stations
Radio Stations by Genre
Twitter