RTBF VivaCité live
Vivacité, Et la vie va!
Now playing:
Playlist
I'm Not the Only One
Sam Smith
1603497408
Donne-moi ton cœur
Louane
1603497237
Beat Battle, Vol. 2
Apple Juice Kid
1603496996
Les Temps Changent
Manigance
1603496796
Don't Stop the Music
Nicki Minaj & Rihanna
1603496525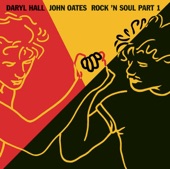 Adult Education
Daryl Hall & John Oates
1603496224
À côté de toi
Les Enfoirés
1603496023
Luka
Suzanne Vega
1603495792
Manteau de gloire
Stephan Eicher
1603495512
Lonely Town
Puggy
1603495301
About RTBF VivaCité
VivaCité est une station de radio généraliste de proximité belge de service public proposée par la RTBF dont la programmation s'appuie sur trois axes: le sport, les régions et l'interactivité.
La station a été lancée le 29 février 2004 par la fusion du réseau régional Fréquence Wallonie et de la station bruxelloise Bruxelles Capitale.
Il couvre les régions francophones de Belgique, via six stations régionales (Bruxelles, Charleroi, Hainaut, Liège, Namur / Luxembourg / Brabant wallon).
Related Stations
Podcasts
Radio Stations by Genre
Twitter