RTBF Classic 21 live
The Rock Generation Radio
Now playing:
Playlist
The Afternoon
The Moody Blues
1695514912
L'enfant roi
Noir Désir
1695514572
Eyes Without A Face (7" Version)
Billy Idol
1695514301
Poulailler's Song
Alain Souchon
1695514091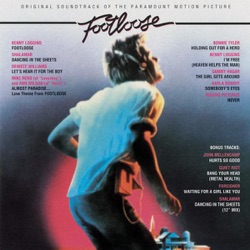 Footloose
Kenny Loggins
1695513851
Rockin' All Over the World
Status Quo
1695513581
Le danger
Françoise Hardy
1695513381
Could You Be Loved
Bob Marley
1695513151
Dis-moi encore
Été 67
1695512941
Come Live the Life
K's Choice
1695512691
About RTBF Classic 21
Classic 21 est une station de radio belge de service public orientée vers la musique pop/rock de 1950 à nos jours. Cette radio est en outre la principale station de radio-trafic en Belgique francophone.
Faisant partie de la RTBF, sa création remonte au 1er avril 2004, date à laquelle Radio 21 a cédé la place à deux nouvelles stations : Pure FM et Classic 211. Classic 21 est donc l'héritière directe de Radio 21 à qui elle a repris le concept « Music and News ».
De par sa situation géographique, la radio couvre une partie des départements français limitrophes.
Related Stations
Podcasts
Radio Stations by Genre
Twitter