Radio Volt FM live
Energia Inteligente
Now playing:
Playlist
Jorge Maravilha
Ira!
1618231217
Break My Heart
Dua Lipa
1618231004
Prince (Online-Audio-Converter.Com)
Micky
1618230888
Another Place
Bastille
1618230620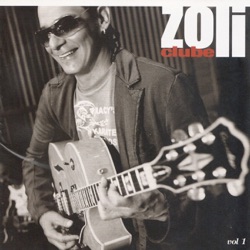 Gostava Tanto de Você
Claudio Zoli
1618230390
The Gates of Delirium
Yes
1618229981
Quando Eu Achar
Tulipa Ruiz & Marcelo Jeneci
1618229313
7 Years
Lukas Graham
1618229061
Know Who You Are (with Alicia Keys)
Pharrell
1618228699
Dance Dance Dance
Chic
1618228173
About Radio Volt FM
Homologada pelo Ministério das Comunicações e aprovação técnica pela Anatel em 2009, a Rádio Volt Fm 87,9 esta em atividade desde 2009 com uma programação 24 horas por dia 365 dias por ano. Uma importante rádio que se abastece da criatividade, estímulo, comprometimento e que ousa a trabalhar na contramão dos meios de comunicações radiofônicos tradicionais.
Related Stations
Radio Stations by Genre
Twitter