Los 40 Principales live
La mayor radio musical de España
Now playing:
Playlist
LALA
Myke Towers & Juhn
1695502843
Buen buenos días
Diego Fortunato
1695500782
Es relativo el éxito
Dsld
1695499281
Some Say
Nea
1695498988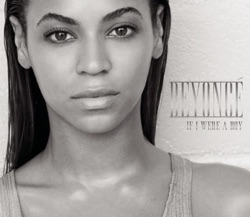 Single Ladies (Put a Ring On It)
Alejandro Fernández & Beyoncé
1695498818
COCO LOCO
Maluma
1695498604
Quevedo: Bzrp Music Sessions, Vol. 52
Quevedo
1695498411
Sexy and I Know It
LMFAO
1695498228
Dance The Night
Dua Lipa
1695498049
LAS BABYS
Aitana Ocaña & Ana Guerra
1695497831
About Los 40 Principales
Los 40 es una radio propiedad de Prisa Radio que surgió inicialmente como un programa en una de las filiales de Cadena Ser. El éxito retumbante del programa Los 40 Principales junto de los más jóvenes, gracias a su estilo y lenguaje juvenil, informal e interacción con directa con el público en la elección de la lista musical de la semana, rápidamente lo trasladaron a nuevos desafíos.
Actualmente es una de las radios más escuchadas en España y cuenta con versiones internacionales en Hispanoamérica.
Programas en destaque
Anda Ya
Del 40 al 1
We Love 40
Frequencies
93.9 FM

93.9 FM

97.1 FM

95.3 FM

102.8 FM

91.3 FM

94.4 FM

89.5 FM

91.0 FM

96.6 FM

90.9 FM

99.4 FM

88.3 FM

91.0 FM

100.4 FM

95.4 FM

94.8 FM

93.2 FM

102.3 FM

92.2 FM

101.8 FM

97.2 FM

90.9 FM

89.1 FM

89.6 FM

93.6 FM

91.7 FM

91.3 FM

96.9 FM

89.4 FM

96.9 FM

91.8 FM

92.6 FM

94.7 FM

94.2 FM

89.1 FM

95.7 FM

96.3 FM

89.8 FM

97.4 FM

95.3 FM

96.9 FM

98.1 FM
Schedule
| Time | Program |
| --- | --- |
| midnight - 6 a.m. | LOS40 |
| 6 a.m. - 11 a.m. | Anda Ya - Con Dani Moreno |
| 11 a.m. - 2 p.m. | LOS40 - Con David Álvarez |
| 2 p.m. - 4 p.m. | LOS40 - Con Tony Aguilar |
| 4 p.m. - 6 p.m. | LOS40 - Con Charlie Jiménez |
| 6 p.m. - 8 p.m. | LOS40 - Con Óscar Martínez |
| 8 p.m. - 10 p.m. | LOS40 - Con Jesús Talvatull |
| 10 p.m. - 11:59 p.m. | LOS40 - Con Karín Herrero |
| Time | Program |
| --- | --- |
| midnight - 6 a.m. | LOS40 |
| 6 a.m. - 11 a.m. | Anda Ya - Con Dani Moreno |
| 11 a.m. - 2 p.m. | LOS40 - Con David Álvarez |
| 2 p.m. - 4 p.m. | LOS40 - Con Tony Aguilar |
| 4 p.m. - 6 p.m. | LOS40 - Con Charlie Jiménez |
| 6 p.m. - 8 p.m. | LOS40 - Con Óscar Martínez |
| 8 p.m. - 10 p.m. | LOS40 - Con Jesús Talvatull |
| 10 p.m. - 11:59 p.m. | LOS40 - Con Karín Herrero |
| Time | Program |
| --- | --- |
| midnight - 6 a.m. | LOS40 |
| 6 a.m. - 11 a.m. | Anda Ya - Con Dani Moreno |
| 11 a.m. - 2 p.m. | LOS40 - Con David Álvarez |
| 2 p.m. - 4 p.m. | LOS40 - Con Tony Aguilar |
| 4 p.m. - 6 p.m. | LOS40 - Con Charlie Jiménez |
| 6 p.m. - 8 p.m. | LOS40 - Con Óscar Martínez |
| 8 p.m. - 10 p.m. | LOS40 - Con Jesús Talvatull |
| 10 p.m. - 11:59 p.m. | LOS40 - Con Karín Herrero |
| Time | Program |
| --- | --- |
| midnight - 6 a.m. | LOS40 |
| 6 a.m. - 11 a.m. | Anda Ya - Con Dani Moreno |
| 11 a.m. - 2 p.m. | LOS40 - Con David Álvarez |
| 2 p.m. - 4 p.m. | LOS40 - Con Tony Aguilar |
| 4 p.m. - 6 p.m. | LOS40 - Con Charlie Jiménez |
| 6 p.m. - 8 p.m. | LOS40 - Con Óscar Martínez |
| 8 p.m. - 10 p.m. | LOS40 - Con Jesús Talvatull |
| 10 p.m. - 11:59 p.m. | LOS40 - Con Karín Herrero |
| Time | Program |
| --- | --- |
| midnight - 6 a.m. | LOS40 |
| 6 a.m. - 11 a.m. | Anda Ya - Con Dani Moreno |
| 11 a.m. - 2 p.m. | LOS40 - Con David Álvarez |
| 2 p.m. - 4 p.m. | LOS40 - Con Tony Aguilar |
| 4 p.m. - 6 p.m. | LOS40 - Con Charlie Jiménez |
| 6 p.m. - 8 p.m. | LOS40 - Con Óscar Martínez |
| 8 p.m. - 10 p.m. | LOS40 - Con Jesús Talvatull |
| 10 p.m. - 11:59 p.m. | LOS40 - Con Karín Herrero |
| Time | Program |
| --- | --- |
| midnight - 7 a.m. | LOS40 |
| 7 a.m. - 10 a.m. | Anda Ya, Lo Mejor - Con Dani Moreno |
| 10 a.m. - 2:15 p.m. | Del 40 al 1 - Con Tony Aguilar |
| 2:15 p.m. - 6 p.m. | LOS40 - Félix Castillo |
| 6 p.m. - 10 p.m. | LOS40 |
| 10 p.m. - 11 p.m. | We Love 40 - Charlie Jiménez |
| 11 p.m. - 11:59 p.m. | World Dance Music - Luis López |
| Time | Program |
| --- | --- |
| midnight - 10 a.m. | LOS40 |
| 10 a.m. - 3 p.m. | LOS40 |
| 3 p.m. - 7 p.m. | LOS40 |
| 7 p.m. - 9 p.m. | LOS40 Global Show - Con Tony Aguilar |
| 9 p.m. - 11:59 p.m. | LOS40 |
Contacts
Website:&nbsphttps://los40.com
Address:&nbspGran Vía 32, bis. 7 planta Madrid - España
Telephone:&nbsp+34 913 47 77 00
Related Stations
Podcasts
Radio Stations by Genre
Twitter