Radio One 103.7 FM live
Now playing:
Playlist
CAN'T STOP THE FEELING! (Original Song From DreamWorks Animation's "Trolls")
Justin Timberlake
1656523890
Hallucination
Years & Years
1656523710
Hold On
Justin Bieber
1656523522
LOVE NWANTITI (feat. DJ STYX 687)
RuskieBanana
1656523272
Slidin' (feat. Kodak Black)
Jason Derulo
1656523121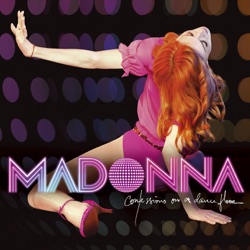 Hung Up
David Guetta & Madonna
1656522881
Show Me Love (feat. Kimberly Anne)
Sam Feldt
1656522651
Beautiful People (feat. Khalid)
Ed Sheeran
1656522451
Cold Heart (Originally Performed by Elton John, Dua Lipa and PNAU) [Piano Karaoke Version]
iSingKeys
1656522240
I Just Called
NEIKED
1656522090
About Radio One 103.7 FM
La estación precursora de Radio One, FM Amadeus, inicia sus emisiones en abril de 2004 dedicándose a la música clásica.
El 15 de octubre de 2014, el Grupo Indalo adquirió esta frecuencia y le cambió el nombre a Radio One 103.7, orientando su programación a un público contemporáneo con clásicos de los 90's y canciones actuales en inglés.
Actualmente su actividad se centra principalmente en la emisión de más éxitos actuales en inglés, dejando un poco de lado las grandes canciones de los 90s.
Programas destacados
Trasnoche OneMorning Time
Segunda Mañana de One
El Regreso
Weekend Radio One
Locutores principales
Germán Mallo
Diego Poggi
Agustina Casanova
Damián Muñoz
Romina Carballo
Related Stations
Radio Stations by Genre
Twitter