FM Aspen 102.3 live
Now playing:
Playlist
Walk Like an Egyptian
The Bangles
1600475143
Give It To Me Baby
Rick James
1600474923
Black or White
Michael Jackson
1600474713
You're the First, The Last, My Everything
Barry White
1600474303
Sad Songs (Say So Much)
Elton John
1600474053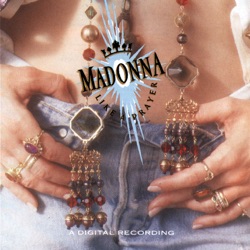 Like a Prayer
David Guetta & Madonna
1600473722
Start Me Up
The Rolling Stones
1600473502
Forever Young (Version Rapide) [Remaster]
Alphaville
1600473282
Gonna Catch You
Lonnie Gordon
1600473052
Jive Talkin'
Bee Gees
1600472602
About FM Aspen 102.3
FM Aspen es una reconocida emisora de radio, que cuenta con una fiel audiencia.
Es conocida como "la radio de los clásicos", aunque emite también música actual, además de los mejores éxitos de los 80s y 90s.
Además de la emisión de música de calidad, también ofrece programas de análisis de la misma temática, y premia la fidelidad de su público con periódicos sorteos y regalos. Su director es Enrique Prosen.
Programas destacados
Trasnoche Aspen
Aspen Express
Conexión Aspen
Mundo Aspen
Aspen Night
Locutores principales
Fernando Lannello
Pablo Rojas
Javier Grecco
Gabriel Piñeiro
Adrián Antelo
Schedule
| Time | Program |
| --- | --- |
| midnight - 1 a.m. | Weekend Aspen - Gabriel Piñeiro |
| 1 a.m. - 7 a.m. | Trasnoche |
| 7 a.m. - 10 a.m. | Aspen Express - Fernando Iannello |
| 10 a.m. - 1 p.m. | Conexión Aspen - Leo Rodriguez |
| 1 p.m. - 6 p.m. | Mundo Aspen - Pablo Rojas |
| 6 p.m. - 9 p.m. | Regreso Aspen - Javier Grecco y Pablo Rojas |
| 9 p.m. - midnight | Aspen Night - Javier Grecco |
| Time | Program |
| --- | --- |
| midnight - 1 a.m. | Aspen Night - Javier Grecco |
| 1 a.m. - 7 a.m. | Trasnoche |
| 7 a.m. - 10 a.m. | Aspen Express - Fernando Iannello |
| 10 a.m. - 1 p.m. | Conexión Aspen - Leo Rodriguez |
| 1 p.m. - 6 p.m. | Mundo Aspen - Pablo Rojas |
| 6 p.m. - 9 p.m. | Regreso Aspen - Javier Grecco y Pablo Rojas |
| 9 p.m. - midnight | Aspen Night - Javier Grecco |
| Time | Program |
| --- | --- |
| midnight - 1 a.m. | Aspen Night - Javier Grecco |
| 1 a.m. - 7 a.m. | Trasnoche |
| 7 a.m. - 10 a.m. | Aspen Express - Fernando Iannello |
| 10 a.m. - 1 p.m. | Conexión Aspen - Leo Rodriguez |
| 1 p.m. - 6 p.m. | Mundo Aspen - Pablo Rojas |
| 6 p.m. - 9 p.m. | Regreso Aspen - Javier Grecco y Pablo Rojas |
| 9 p.m. - midnight | Aspen Night - Javier Grecco |
| Time | Program |
| --- | --- |
| midnight - 1 a.m. | Aspen Night - Javier Grecco |
| 1 a.m. - 7 a.m. | Trasnoche |
| 7 a.m. - 10 a.m. | Aspen Express - Fernando Iannello |
| 10 a.m. - 1 p.m. | Conexión Aspen - Leo Rodriguez |
| 1 p.m. - 6 p.m. | Mundo Aspen - Pablo Rojas |
| 6 p.m. - 9 p.m. | Regreso Aspen - Javier Grecco y Pablo Rojas |
| 9 p.m. - midnight | Aspen Night - Javier Grecco |
| Time | Program |
| --- | --- |
| midnight - 1 a.m. | Aspen Night - Javier Grecco |
| 1 a.m. - 7 a.m. | Trasnoche |
| 7 a.m. - 10 a.m. | Aspen Express - Fernando Iannello |
| 10 a.m. - 1 p.m. | Conexión Aspen - Leo Rodriguez |
| 1 p.m. - 6 p.m. | Mundo Aspen - Pablo Rojas |
| 6 p.m. - 9 p.m. | Regreso Aspen - Javier Grecco y Pablo Rojas |
| 9 p.m. - midnight | Aspen Night - Javier Grecco |
| Time | Program |
| --- | --- |
| midnight - 7 a.m. | Trasnoche |
| 7 a.m. - 1 p.m. | Weekend Aspen - Guillermo Jelen |
| 1 p.m. - 7 p.m. | Weekend Aspen - Adrián Antelo |
| 7 p.m. - 11 p.m. | Weekend Aspen |
| 11 p.m. - midnight | Aspen Club |
| Time | Program |
| --- | --- |
| midnight - 3 a.m. | Aspen Club |
| 3 a.m. - 7 a.m. | Trasnoche |
| 7 a.m. - 1 p.m. | Weekend Aspen - Guillermo Jelen |
| 1 p.m. - 7 p.m. | Weekend Aspen - Adrián Antelo |
| 7 p.m. - 11 p.m. | Weekend Aspen |
| 11 p.m. - midnight | Trasnoche |
Related Stations
Radio Stations by Genre
Twitter