Radio Clasic Mozart live
Un radio in culori!
Now playing:
Playlist
Symphony No. 4 in E Minor, Op. 98: IV. Allegro energico e passionato - Più allegro
Berliner Philharmoniker & Claudio Abbado
1652986079
Préludes, Op. 28: No. 6, Lento assai in B Minor
Ida Cernecka
1652985921
Mazurkas, Op. 30: No. 3, Allegro non troppo in D-Flat Major
Roland Pontinen & Nobuko Imai
1652985736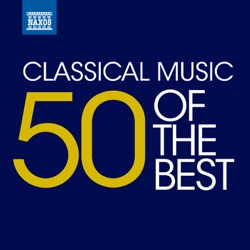 Das wohltemperierte Klavier I: Prelude and Fugue No. 1 in C Major, BWV 846
A Brides Guide To Wedding Music
1652985493
24 Caprices For Violin, Op.1: No. 24 In A Minor
Salvatore Accardo & I Solisti Di Napoli
1652985202
Nocturnes, Op. 48: No. 2 in F-Sharp Minor
Andrei Ivanovich
1652984759
Mombasa
2CELLOS, Stjepan Hauser & Luka Sulic
1652984544
Orfeo ed Euridice, Wq. 30, Act 3: "Che farò senza Euridice" (Orfeo)
Diego Fasolis, I Barocchisti, Julia Lezhneva & Philippe Jaroussky
1652984311
String Quartet No. 62 in C Major, Op. 76, No. 3, "Emperor": II. Poco Adagio; Cantabile
Kodály Quartet
1652983827
You Are My Heart's Delight
Joanna
1652983600
About Radio Clasic Mozart
Născut la 27 ianuarie 1791, Wolfgang Amadeus Mozart a lăsat posterității o operă impresionantă. La vârsta de 5 ani, înainte de a știi să scrie, compune câteva piese pentru pian, transcrise imediat de tatăl său. În scurta sa viață, Wolfgang Amadeus Mozart a compus un număr enorm de opere muzicale, cele mai multe neegalate în frumusețe sau profunzime. În 1862 Ludwig von Köchel a clasificat și catalogat compozițiile lui Mozart, fiind numerotate cu mențiunea KV (Köchel-Verzeichnis = catalogul Köchel). Ultima sa creație, Requiem-ul, are numărul 626. Mozart a fost autorul a 41 de simfonii, printre care sunt de menționat Simfonia nr. 35 Haffner, nr. 36 Linz, nr. 40 și nr. 41 Jupiter. A compus 27 concerte pentru pian și orchestră, 7 concerte pentru vioară și orchestră, concerte pentru clarinet, pentru harpă și flaut, pentru corn și orchestră, 2 simfonii concertante, divertismente, serenade.
 Cele mai importante opere ale lui Mozart, în cele mai bune interpretări, le puteți asculta la Radio Clasic Mozart.
Contacts
Website:&nbsphttps://www.clasicradio.ro
Address:&nbspMircea Zorileanu 012053 Bucarest, Rumania
Telephone:&nbsp+4-021-3174591
Email:&nbspradio@clasicradio.ro
Related Stations
Radio Stations by Genre
Twitter