Radio Clasic Mozart live
Un radio in culori!
Now playing:
Playlist
Swan Lake, Ballet Suite, Op. 20: II. Valse
Hungarian State Orchestra & Emil Edlinger
1685866778
Symphony No. 9 in E Minor, Op. 95, B. 178 "From the New World": II. Largo
Houston Symphony Orchestra & Leopold Stokowski
1685866044
La traviata, Act 1: Prelude
Richard Bonynge, London Symphony Orchestra, Nicolai Ghiaurov & Franco Corelli
1685865777
Violin Sonata No. 9 in A Major, Op. 47 "Kreutzer Sonata": III. Finale: Presto
Emmy Verhey
1685865326
La Traviata: Prelude to Act I
Bonn Classical Philharmonic & Heribert Beissel
1685865108
Au Fond du Temple Saint
Georges Bizet
1685864761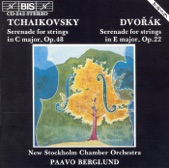 Serenade In C Major, Op. 48: II. Waltz
Paavo Berglund & Chamber Orchestra of Europe
1685864507
Le quattro stagione (The Four Seasons), Op. 8, Concerto No. 4 in F Minor, RV 297 "L'inverno" [Winter]: II. Largo
Camerata Antonio Lucio, Emmy Verhey & Alun Francis
1685864381
Cello Sonata in G Minor, Op. 125: II. Larghetto con moto
Martin Rummel, Michael Alexander Willens & Kolner Akademie
1685864030
Hungarian Dance No. 1 in G Minor
Claudio Bohórquez
1685863842
About Radio Clasic Mozart
Născut la 27 ianuarie 1791, Wolfgang Amadeus Mozart a lăsat posterității o operă impresionantă. La vârsta de 5 ani, înainte de a știi să scrie, compune câteva piese pentru pian, transcrise imediat de tatăl său. În scurta sa viață, Wolfgang Amadeus Mozart a compus un număr enorm de opere muzicale, cele mai multe neegalate în frumusețe sau profunzime. În 1862 Ludwig von Köchel a clasificat și catalogat compozițiile lui Mozart, fiind numerotate cu mențiunea KV (Köchel-Verzeichnis = catalogul Köchel). Ultima sa creație, Requiem-ul, are numărul 626. Mozart a fost autorul a 41 de simfonii, printre care sunt de menționat Simfonia nr. 35 Haffner, nr. 36 Linz, nr. 40 și nr. 41 Jupiter. A compus 27 concerte pentru pian și orchestră, 7 concerte pentru vioară și orchestră, concerte pentru clarinet, pentru harpă și flaut, pentru corn și orchestră, 2 simfonii concertante, divertismente, serenade.
 Cele mai importante opere ale lui Mozart, în cele mai bune interpretări, le puteți asculta la Radio Clasic Mozart.
Contacts
Website:&nbsphttps://www.clasicradio.ro
Address:&nbspMircea Zorileanu 012053 Bucarest, Rumania
Telephone:&nbsp+4-021-3174591
Email:&nbspradio@clasicradio.ro
Related Stations
Radio Stations by Genre
Twitter