Radio Clasic Opera live
Un radio in culori!
Now playing:
Playlist
Tosca, Act III: E Lucevan Le Stelle
Plácido Domingo
1614479473

Faust: Le Veau D'or
Nicolai Ghiaurov, London Symphony Orchestra, London Symphony Chorus & Sir Edward Downes
1614479352
Mozart - Eh Vieni Alla Finestra 'Don Giovanni'
Anthony Singh
1614479198
Hear My Song
Plácido Domingo
1614479054
Habanera (L'amour est un oiseau rebelle) - Carmen
Marsha Sims
1614478794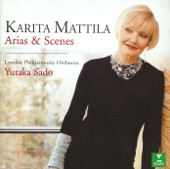 Die lustige Witwe : Act 2 Vilja-Lied [Hanna]
Karita Mattila, Jukka-Pekka Saraste & The Finnish Radio Symphony Orchestra
1614478478
Torna a Surriento (Live In Los Angeles / 1994)
José Carreras
1614477939
Notte 'e Piscatore
Andrea Bocelli
1614477594
Götterdämmerung, Act III: Brünnhilde's Immolation Scene
Birgit Nilsson, Max Lorenz, Set Svanholm, Elisabeth Hongen, Ferdinand Frantz, Ludwig Weber, Gunther Treptow, Kirsten Flagstad, Orchestra of La Scala, Chorus of La Scala & Wilhelm Furtwängler
1614476565
La Wally, Act I: "Ebben? Ne andrò lontana" (Wally)
Maria Callas
1614476228
About Radio Clasic Opera
Arii celebre de operă cu mari artiști ai lumii și opere integrale.
Related Stations
Radio Stations by Genre
Twitter