KSZR 97.5 The Vibe live
Tucson's Home For Classic Hip Hop!
Now playing:
Playlist
This Is How We Do It (Instrumental)
Montell Jordan
1620690985
Always on Time (feat. Ashanti)
Ja Rule
1620690411
How We Do
The Game
1620690178
Baby Got Back
Sir Mix-A-Lot
1620689949
Back In the Day (Remix)
Ahmad Lewis & Ahmad
1620689647
What You Want (feat. Total)
Mase
1620689403
Who Am I (What's My Name)?
Snoop Doggy Dogg
1620688745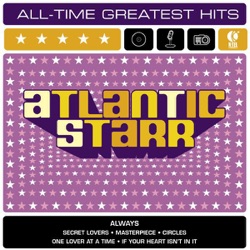 Always
Atlantic Starr
1620688443
I Got 5 On It
Luniz
1620688193
If I Ruled the World Like Nas & Lauren
Acapellapoet
1620687907
About KSZR 97.5 The Vibe
97.5 The Vibe, with the call-sign KSZR, is a commercial radio station serving the Tucson metro area in Arizona, under the ownership of Cumulus Media. It broadcasts a Classic Hip Hop music format.
Its lineup is music-focused, with several live music shows in which the station's team of DJs showcase their curated playlists with non -stop Hip Hop music classics. During these shows, the DJs also offer the latest news and updates on the music and entertainment showbiz, as well as news reports with the main local and national news, and traffic and weather updates. Contests and entertaining segments also feature in the station's weekly schedule.
97.5 The Vibe's live streaming service is available globally, without geographical restrictions.
Main personalities
DJ Dega
Ern Dollaz
R Dub!
Chris P.
Main shows
Midday House Party
Slow Jams
420 Hit of the Day
Contacts
Website:&nbspwww.975thevibe.com/
Address:&nbsp575 West Roger Road, Tucson, Arizona 85705, USA
Telephone:&nbsp+1 520-887-1000
Email:&nbspchanel.carrasco@cumulus.com
Related Stations
Radio Stations by Genre
Twitter