KUPD 97.9 FM (US Only) live
Arizona's Real Rock
Now playing:
Playlist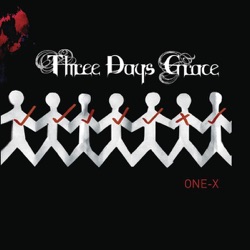 Never Too Late
Three Days Grace
1618525070
Machinehead
Bush
1618524801
When I'm Gone
3 Doors Down
1618524563
Everything We Need
A Day to Remember
1618524383
On a Plain
Nirvana
1618524201
Dark Necessities
Red Hot Chili Peppers
1618523885
Sweet Child O' Mine
Guns N' Roses
1618523525
Guerrilla Radio
Rage Against the Machine
1618523330
Meant to Live
Switchfoot
1618522714
Enter Sandman
Metallica
1618522384
About KUPD 97.9 FM (US Only)
98 KUPD is a radio station serving the Phoenix metro area under the ownership of Hubbard Broadcasting, Inc. It broadcasts an Active Rock music format.
Its weekly schedule is music-focused with the station's in-house team of DJs showcasing their curated playlists with the best Rock music of today combined with some timeless classics. Entertaining moments, contests, news of the entertainment showbiz, and short news reports also feature in the station's lineup.
98 KUPD has been an active promoter of Rock music through sponsoring events and concerts in Arizona, such as the famous UFEST. For its efforts, it entered the Rock Radio Hall of Fame in 2014.
As of 2016, the station only live streams within the USA. Its podcasts, however, are available globally.
Popular shows and DJs
Fitz Madrid
Go Punk Yourself with Craven Moorehead
The Brady Report with Brady Bogen
Holmberg's Morning Sickness with John Holmberg
Into the Pit with Marcus Meng
Schedule
| Time | Program |
| --- | --- |
| midnight - 5 a.m. | Bret Vesely - Bret Vesely |
| 5:30 a.m. - 10 a.m. | Holmberg's Morning Sickness - John Holmberg |
| 10 a.m. - 2 p.m. | Larry McFeelie - Larry McFeelie |
| 2 p.m. - 7 p.m. | Fitz Madrid - Fitz Madrid |
| 7 p.m. - midnight | Shan Man - Shan Man |
| Time | Program |
| --- | --- |
| midnight - 5 a.m. | Bret Vesely - Bret Vesely |
| 5:30 a.m. - 10 a.m. | Holmberg's Morning Sickness - John Holmberg |
| 10 a.m. - 2 p.m. | Larry McFeelie - Larry McFeelie |
| 2 p.m. - 7 p.m. | Fitz Madrid - Fitz Madrid |
| 7 p.m. - midnight | Shan Man - Shan Man |
| Time | Program |
| --- | --- |
| midnight - 5 a.m. | Bret Vesely - Bret Vesely |
| 5:30 a.m. - 10 a.m. | Holmberg's Morning Sickness - John Holmberg |
| 10 a.m. - 2 p.m. | Larry McFeelie - Larry McFeelie |
| 2 p.m. - 7 p.m. | Fitz Madrid - Fitz Madrid |
| 7 p.m. - midnight | Shan Man - Shan Man |
| Time | Program |
| --- | --- |
| midnight - 5 a.m. | Bret Vesely - Bret Vesely |
| 5:30 a.m. - 10 a.m. | Holmberg's Morning Sickness - John Holmberg |
| 10 a.m. - 2 p.m. | Larry McFeelie - Larry McFeelie |
| 2 p.m. - 7 p.m. | Fitz Madrid - Fitz Madrid |
| 7 p.m. - midnight | Shan Man - Shan Man |
| Time | Program |
| --- | --- |
| midnight - 5 a.m. | Bret Vesely - Bret Vesely |
| 5:30 a.m. - 10 a.m. | Holmberg's Morning Sickness - John Holmberg |
| 10 a.m. - 2 p.m. | Larry McFeelie - Larry McFeelie |
| 2 p.m. - 7 p.m. | Fitz Madrid - Fitz Madrid |
| 7 p.m. - midnight | Shan Man - Shan Man |
| Time | Program |
| --- | --- |
| 6 a.m. - 10 a.m. | HMS Rewind - Eric (Creepy E ) |
| Time | Program |
| --- | --- |
| 7 p.m. - 9 p.m. | Go Punk Yourself - Craven Moorehead |
| 9 p.m. - midnight | Into the Pit - Marcus Meng |
Contacts
Website:&nbsp98kupd.com/
Address:&nbsp1100 North 52nd Street, Phoenix, Arizona 85008, USA
Telephone:&nbsp602-629-8660
Email:&nbspinfo@98kupd.com
Related Stations
Radio Stations by Genre
Twitter