KISS FM live
Lo mejor de los 80 y los 90 hasta hoy
Now playing:
Playlist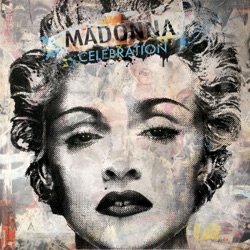 Vogue
David Guetta & Madonna
1600439060
Never Gonna Give You Up (2004 Remastered Version)
Rick Astley
1600438850
Clocks
Coldplay
1600438640
Mamma Mia
ABBA
1600438428
Don't Look Back In Anger
オアシス
1600438138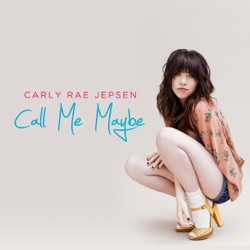 Call Me Maybe
Carly Rae Jepsen
1600437948
Dancing In the Dark
Bruce Springsteen
1600437728
... Baby One More Time
Britney Spears
1600437398
Karma Chameleon
Culture Club
1600437166
Human
The Killers
1600436926
About KISS FM
KISS FM es una radio española de ámbito nacional. Pertenece al grupo KISS Media y su proyecto está pensado para oyentes entre los de los 25 a los 55 años, con un estilo musical adult contemporáneo que combina los grandes éxitos del pop internacional de los 80, los 90 y los 2000.
Se destaca de todas las demás radios musicales en España por su fuerte enfoque en la información, siendo la única de este tipo con una redacción de informativos propia. Cada hora en punto presenta en 90 segundos las principales noticias que marcan la actualidad nacional e internacional.
Frequencies
102.7 FM

95.5 FM

96.9 FM

100.3 FM

105.8 FM

99.3 FM

99.7 FM

89.2 FM

95.6 FM

105.8 FM

87.9 FM

102.9 FM

89.3 FM

98.5 FM

105.5 FM

96.0 FM

98.3 FM

92.9 FM

91.9 FM

93.1 FM

98.9 FM
Schedule
| Time | Program |
| --- | --- |
| midnight - 2 a.m. | Alba García |
| 2 a.m. - 6 a.m. | Víctor Álvarez |
| 6 a.m. - 11 a.m. | Las Mañanas KISS - Con Xavi Rodríguez y María Lama |
| 11 a.m. - 3 p.m. | Ana Canora |
| 3 p.m. - 5 p.m. | Las 30 de las 3 |
| 5 p.m. - 9 p.m. | Enrique Marrón |
| 9 p.m. - midnight | Alba García |
| Time | Program |
| --- | --- |
| midnight - 2 a.m. | Alba García |
| 2 a.m. - 6 a.m. | Víctor Álvarez |
| 6 a.m. - 11 a.m. | Las Mañanas KISS - Con Xavi Rodríguez y María Lama |
| 11 a.m. - 3 p.m. | Ana Canora |
| 3 p.m. - 5 p.m. | Las 30 de las 3 |
| 5 p.m. - 9 p.m. | Enrique Marrón |
| 9 p.m. - midnight | Alba García |
| Time | Program |
| --- | --- |
| midnight - 2 a.m. | Alba García |
| 2 a.m. - 6 a.m. | Víctor Álvarez |
| 6 a.m. - 11 a.m. | Las Mañanas KISS - Con Xavi Rodríguez y María Lama |
| 11 a.m. - 3 p.m. | Ana Canora |
| 3 p.m. - 5 p.m. | Las 30 de las 3 |
| 5 p.m. - 9 p.m. | Enrique Marrón |
| 9 p.m. - midnight | Alba García |
| Time | Program |
| --- | --- |
| midnight - 2 a.m. | Alba García |
| 2 a.m. - 6 a.m. | Susana León |
| 6 a.m. - 11 a.m. | Las Mañanas KISS - Con Xavi Rodríguez y María Lama |
| 11 a.m. - 3 p.m. | Ana Canora |
| 3 p.m. - 5 p.m. | Las 30 de las 3 |
| 5 p.m. - 9 p.m. | Enrique Marrón |
| 9 p.m. - midnight | Alba García |
| Time | Program |
| --- | --- |
| midnight - 2 a.m. | Alba García |
| 2 a.m. - 6 a.m. | Susana León |
| 6 a.m. - 11 a.m. | Las Mañanas KISS - Con Xavi Rodríguez y María Lama |
| 11 a.m. - 3 p.m. | Ana Canora |
| 3 p.m. - 5 p.m. | Las 30 de las 3 |
| 5 p.m. - 9 p.m. | Enrique Marrón |
| 9 p.m. - 11 p.m. | Siempre 80s - Con Ana Canora |
| 11 p.m. - midnight | Alba García |
| Time | Program |
| --- | --- |
| midnight - 2 a.m. | Susana Léon |
| 2 a.m. - 7 a.m. | Alberto Vega |
| 7 a.m. - 10 a.m. | Mejores Momentos LMK |
| 10 a.m. - noon | Miguel Ángel Roca |
| noon - 5 p.m. | Jorge Martín |
| 5 p.m. - 9 p.m. | Víctor Álvarez |
| 9 p.m. - 11 p.m. | Music Box |
| 11 p.m. - midnight | Susana Léon |
| Time | Program |
| --- | --- |
| 2 a.m. - 7 a.m. | Alberto Vega |
| 7 a.m. - noon | Miguel Ángel Roca |
| noon - 5 p.m. | Jorge Martín |
| 5 p.m. - 7 p.m. | Top KISS 25 - Con Enrique Marrón |
| 7 p.m. - 10 p.m. | Víctor Álvarez |
| 10 p.m. - midnight | Susana Léon |
Related Stations
Podcasts
Radio Stations by Genre
Twitter