KISS FM live
Lo mejor de los 80 y los 90 hasta hoy
Now playing:
Playlist
Money for Nothing
Dire Straits
1585403510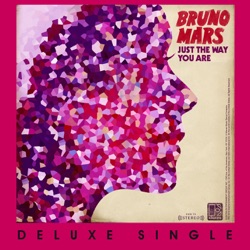 Just the Way You Are
Bruno Mars
1585403300
We Don't Need Another Hero (Thunderdome)
Tina Turner
1585403030
Ironic
Alanis Morissette
1585402832
Stop
Sam Brown
1585402592
Eye In the Sky
The Alan Parsons Project
1585402310
Say You'll Be There (Single Mix)
Spice Girls
1585402071
Back to Black
Amy Winehouse
1585401800
You're the Voice
John Farnham
1585401506
How Do You Do!
Roxette
1585401200
About KISS FM
KISS FM es una radio española de ámbito nacional. Pertenece al grupo KISS Media y su proyecto está pensado para oyentes entre los de los 25 a los 55 años, con un estilo musical adult contemporáneo que combina los grandes éxitos del pop internacional de los 80, los 90 y los 2000.
Se destaca de todas las demás radios musicales en España por su fuerte enfoque en la información, siendo la única de este tipo con una redacción de informativos propia. Cada hora en punto presenta en 90 segundos las principales noticias que marcan la actualidad nacional e internacional.
Frequencies
102.7 FM

95.5 FM

96.9 FM

100.3 FM

105.8 FM

99.3 FM

99.7 FM

89.2 FM

95.6 FM

105.8 FM

87.9 FM

102.9 FM

89.3 FM

98.5 FM

105.5 FM

96.0 FM

98.3 FM

92.9 FM

91.9 FM

93.1 FM

98.9 FM
Schedule
| Time | Program |
| --- | --- |
| midnight - 2 a.m. | Alba García |
| 2 a.m. - 6 a.m. | Víctor Álvarez |
| 6 a.m. - 11 a.m. | Las Mañanas KISS - Con Xavi Rodríguez y María Lama |
| 11 a.m. - 3 p.m. | Ana Canora |
| 3 p.m. - 5 p.m. | Las 30 de las 3 |
| 5 p.m. - 9 p.m. | Enrique Marrón |
| 9 p.m. - midnight | Alba García |
| Time | Program |
| --- | --- |
| midnight - 2 a.m. | Alba García |
| 2 a.m. - 6 a.m. | Víctor Álvarez |
| 6 a.m. - 11 a.m. | Las Mañanas KISS - Con Xavi Rodríguez y María Lama |
| 11 a.m. - 3 p.m. | Ana Canora |
| 3 p.m. - 5 p.m. | Las 30 de las 3 |
| 5 p.m. - 9 p.m. | Enrique Marrón |
| 9 p.m. - midnight | Alba García |
| Time | Program |
| --- | --- |
| midnight - 2 a.m. | Alba García |
| 2 a.m. - 6 a.m. | Víctor Álvarez |
| 6 a.m. - 11 a.m. | Las Mañanas KISS - Con Xavi Rodríguez y María Lama |
| 11 a.m. - 3 p.m. | Ana Canora |
| 3 p.m. - 5 p.m. | Las 30 de las 3 |
| 5 p.m. - 9 p.m. | Enrique Marrón |
| 9 p.m. - midnight | Alba García |
| Time | Program |
| --- | --- |
| midnight - 2 a.m. | Alba García |
| 2 a.m. - 6 a.m. | Susana León |
| 6 a.m. - 11 a.m. | Las Mañanas KISS - Con Xavi Rodríguez y María Lama |
| 11 a.m. - 3 p.m. | Ana Canora |
| 3 p.m. - 5 p.m. | Las 30 de las 3 |
| 5 p.m. - 9 p.m. | Enrique Marrón |
| 9 p.m. - midnight | Alba García |
| Time | Program |
| --- | --- |
| midnight - 2 a.m. | Alba García |
| 2 a.m. - 6 a.m. | Susana León |
| 6 a.m. - 11 a.m. | Las Mañanas KISS - Con Xavi Rodríguez y María Lama |
| 11 a.m. - 3 p.m. | Ana Canora |
| 3 p.m. - 5 p.m. | Las 30 de las 3 |
| 5 p.m. - 9 p.m. | Enrique Marrón |
| 9 p.m. - 11 p.m. | Siempre 80s - Con Ana Canora |
| 11 p.m. - midnight | Alba García |
| Time | Program |
| --- | --- |
| midnight - 2 a.m. | Susana Léon |
| 2 a.m. - 7 a.m. | Alberto Vega |
| 7 a.m. - 10 a.m. | Mejores Momentos LMK |
| 10 a.m. - noon | Miguel Ángel Roca |
| noon - 5 p.m. | Jorge Martín |
| 5 p.m. - 9 p.m. | Víctor Álvarez |
| 9 p.m. - 11 p.m. | Music Box |
| 11 p.m. - midnight | Susana Léon |
| Time | Program |
| --- | --- |
| 2 a.m. - 7 a.m. | Alberto Vega |
| 7 a.m. - noon | Miguel Ángel Roca |
| noon - 5 p.m. | Jorge Martín |
| 5 p.m. - 7 p.m. | Top KISS 25 - Con Enrique Marrón |
| 7 p.m. - 10 p.m. | Víctor Álvarez |
| 10 p.m. - midnight | Susana Léon |
Contacts
Website: www.kissfm.es/
Address: Calle José Isbert, 8, 28223 Pozuelo de Alarcón, Madrid, España
Telephone: +34 900 90 07 40
Email: kissfm@kissfm.es
Related Stations
Podcasts
Radio Stations by Genre
Twitter