KFXY-LP The Ranch live
Arizona's Classic Country
Now playing:
Playlist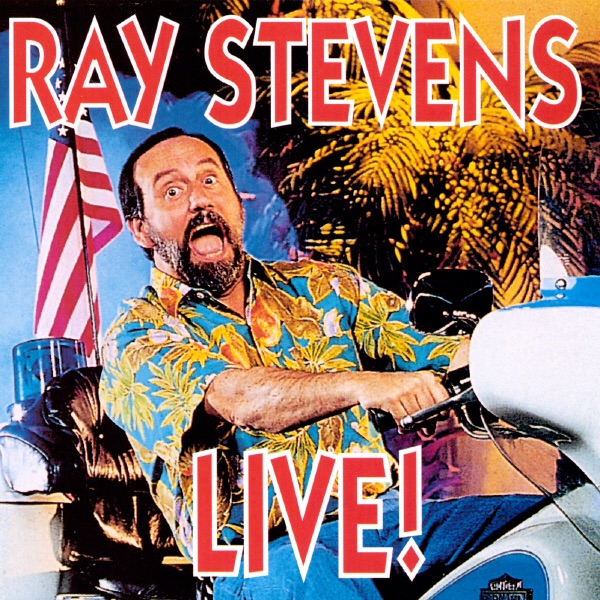 The Streak
Ray Stevens
1623835558
Don't Take It Away
Conway Twitty
1623835343
Smokey Mountain Rain (feat. Dolly Parton)
Ronnie Milsap
1623835110
Here In the Real World
Alan Jackson
1623834905
Only Here for a Little While
Billy Dean
1623834727
Workin' Man Blues
George Jones & Merle Haggard
1623834555
Ode To Billie Joe
Bobbie Gentry
1623834296
Thirty Nine and Holding (In the Style of Jerry Lee Lewis) [Karaoke Version]
Keynote Karaoke
1623834127
If Hollywood Don't Need You
Don Williams
1623833965
Got My Heart Set On You
John Conlee
1623833522
About KFXY-LP The Ranch
The Ranch 99.5, with the call-sign KFXY-LP, is a low-power radio station serving Mesa, Arizona, under the ownership of San Tan Educational Media. It broadcasts a Country music format.
Thanks to the support and donations of its listeners, the station is commercial-free and offers a lineup entirely music-focused. Its music repertoire includes the best Classic Country hits from the '60s, '70s, '80s, and '90s, as well as Classic Rock and Texas Country music. Its weekly schedule also features live shows in which the station's local hosts offer entertaining moments and bring a human and warm touch to the radio.
The Ranch 99.5 live streams internationally through the internet and without any geographical limitation, allowing people all over the world to listen live to its programming and music selection.
Popular shows and hosts
Mornings with Al Cocchi
Middays with Mark Anderson
Early mornings with Chris Anthony
Friday Request Show with Ryan James
Schedule
| Time | Program |
| --- | --- |
| midnight - 5 a.m. | Nonstop Classic Country and more |
| 5 a.m. - 8 a.m. | Chris Anthony |
| 8 a.m. - noon | Al Cocchi |
| noon - 3 p.m. | Mark Anderson |
| 3 p.m. - 11:59 p.m. | Nonstop Classic Country and more |
| Time | Program |
| --- | --- |
| midnight - 5 a.m. | Nonstop Classic Country and more |
| 5 a.m. - 8 a.m. | Chris Anthony |
| 8 a.m. - noon | Al Cocchi |
| noon - 3 p.m. | Mark Anderson |
| 3 p.m. - 11:59 p.m. | Nonstop Classic Country and more |
| Time | Program |
| --- | --- |
| midnight - 5 a.m. | Nonstop Classic Country and more |
| 5 a.m. - 8 a.m. | Chris Anthony |
| 8 a.m. - noon | Al Cocchi |
| noon - 3 p.m. | Mark Anderson |
| 3 p.m. - 11:59 p.m. | Nonstop Classic Country and more |
| Time | Program |
| --- | --- |
| midnight - 5 a.m. | Nonstop Classic Country and more |
| 5 a.m. - 8 a.m. | Chris Anthony |
| 8 a.m. - noon | Al Cocchi |
| noon - 3 p.m. | Mark Anderson |
| 3 p.m. - 11:59 p.m. | Nonstop Classic Country and more |
| Time | Program |
| --- | --- |
| midnight - 5 a.m. | Nonstop Classic Country and more |
| 5 a.m. - 8 a.m. | Chris Anthony |
| 8 a.m. - noon | Al Cocchi |
| noon - 3 p.m. | Mark Anderson |
| 3 p.m. - 5 p.m. | Bobby |
| 5 p.m. - 10 p.m. | Friday Night Request Show with Ryan James |
| Time | Program |
| --- | --- |
| midnight - 7 a.m. | Nonstop Classic Country and more |
| 7 a.m. - 8 a.m. | Good Time Country with Ken Shelton |
| 8 a.m. - 11 a.m. | Bobby |
| 11 a.m. - 4 p.m. | Al Cocchi |
| 4 p.m. - 11:59 p.m. | Nonstop Classic Country and more |
| Time | Program |
| --- | --- |
| midnight - 7 a.m. | Nonstop Classic Country and more |
| 7 a.m. - 9 a.m. | Legends of Country with Ed Dailey |
| 9 a.m. - 9:30 a.m. | Cowboy Church |
| 9:30 a.m. - 10 a.m. | Country Gospel |
| 10 a.m. - 11 a.m. | 90's Country Flashback with Nile |
| 11 a.m. - 2 p.m. | Bobby |
| 2 p.m. - 2:30 p.m. | Sunday Artist Showcase with Ken Shelton |
| 3 p.m. - 11:59 p.m. | Nonstop Classic Country and more |
Contacts
Website:&nbsparizonasclassiccountry.com/
Address:&nbspSan Tan Educational Media | 550 W. Baseline Rd. Suite 102-116, Mesa, AZ 85210, USA
Telephone:&nbsp(480) 470-8980
Email:&nbsparizonasclassiccountry@gmail.com
Related Stations
Radio Stations by Genre