ORF Hitradio Ö3 live
Now playing:
Playlist
Brass Devil
Parov Stelar
1594189157
The Best
Tina Turner
1594188992
Like I Love You
Nico Santos & Broiler
1594188737
Heartbreak Century
Sunrise Avenue
1594188392
Love to Go
Lost Frequencies
1594187636
I Was Born To Love You
Freddie Mercury
1594187262
Walk Away
Alle Farben
1594187049
Is It Love? (feat. Kool Savas)
Rea Garvey
1594186825
Underdog
Alicia Keys
1594186450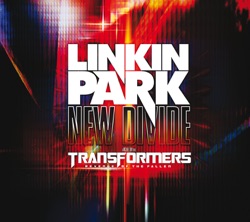 New Divide
LINKIN PARK
1594185792
About ORF Hitradio Ö3
Hitradio Ö3 oder Ö3 ist des Österreichischen Rundfunks (ORF) dritte Hörfunkprogramm und dessen bundesweit ausgestrahlte Popwelle. Der Radiosender ist dem Hörfunkformat Hot AC zuzurechnen. Ö3 verfügt über Pop- und Rockhits aus den 1980ern, den 1990ern und von heute Platz in der Playlist des Radiosenders.
Dieser Sender wurde vom ORF-Sender am 1. Oktober 1967 auf ein neues nummeriertes System umgestellt, zusammen mit dem Klassiksender Österreich 1 und den Lokalradios der Ö2-Gruppe. Hitradio Ö3 ist derzeit das radio mit der größten Reichweite in Österreich.
Contacts
Website: oe3.orf.at
Address: Heiligenstädter Lände 27c 1190 Wien
Telephone: +43 800 600600
Email: hitradio@oe3.at
Related Stations
Podcasts
Radio Stations by Genre