Energia 97 FM live
A Energia que te move!
Now playing:
Playlist
Hymn For the Weekend
Coldplay
1696065672
Save the World
Swedish House Mafia
1696065462
Chemical
Post Malone
1696065291
ROXANNE
Arizona Zervas
1696065120
Pupila
Anavitória
1696064920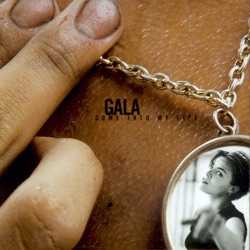 Come Into My Life
Gala
1696064719
I'm Good (blue)
Hallotian
1696064529
Turn Around
Phats & Small
1696064278
Dangerous (feat. Akon)
Kardinal Offishall
1696064047
Otherside
Red Hot Chili Peppers
1696063786
About Energia 97 FM
Energia 97 é uma estação de rádio voltada para um público jovem, oferecendo música e entretenimento aos seus ouvintes, todos os dias.
Seu repertório musical inclui todos os grandes êxitos do momento e do passado, nacionais e internacionais, da música Pop e Eletrônica. Em sua grade de programação, também poderão encontrar o Top 20 das músicas mais tocadas pela emissora, bem como programas dedicados a um gênero musical específico, de tipo retrô ou com enfoque em novos lançamentos e notícias e fofocas do mundo da música. Os programas de entretenimento são outro ponto chave de sua programação, trazendo aos ouvintes quadros de humor, promoções, entrevistas e conversas sobre assuntos vários e aparentemente aleatórios.
A grade de programação da Energia 97 conta ainda com o programa esportivo Estádio 97, onde representantes do São Paulo, Grêmio, Santos, Cruzeiro, Corinthians e Palmeiras analisam os resultados e principais jogos do Brasileirão, sempre com muito humor e bom astral.
A Energia 97 opera na região metropolitana de São Paulo na sintonia 97.7 FM e tem também transmissão online.
Shows em destaque
Morde e Assopra
A Grande Verdade
Playlist Energia 97
Estádio 97
Vibe 97
Energia na Véia
Schedule
| Time | Program |
| --- | --- |
| midnight - 5 a.m. | Playlist Energia 97 |
| 5 a.m. - 7 a.m. | Morde e Assopra |
| 7 a.m. - 10 a.m. | Energia na Véia |
| 10 a.m. - noon | Morde e Assopra |
| noon - 1 p.m. | Lunch Break |
| 1 p.m. - 3 p.m. | Playlist Energia 97 |
| 3 p.m. - 3:45 p.m. | Vibe 97 |
| 3:45 p.m. - 5:30 p.m. | Playlist Energia 97 |
| 5:30 p.m. - 8 p.m. | Estádio 97 |
| 8 p.m. - 10 p.m. | Night Sessions |
| 10 p.m. - 11 p.m. | Energia AfterCluv |
| 11 p.m. - midnight | Playlist Energia 97 |
| Time | Program |
| --- | --- |
| midnight - 5 a.m. | Playlist Energia 97 |
| 5 a.m. - 7 a.m. | Morde e Assopra |
| 7 a.m. - 10 a.m. | Energia na Véia |
| 10 a.m. - noon | Morde e Assopra |
| noon - 1 p.m. | Lunch Break |
| 1 p.m. - 3 p.m. | Playlist Energia 97 |
| 3 p.m. - 3:45 p.m. | Vibe 97 |
| 3:45 p.m. - 5:30 p.m. | Playlist Energia 97 |
| 5:30 p.m. - 8 p.m. | Estádio 97 |
| 8 p.m. - 10 p.m. | Night Sessions |
| 10 p.m. - 11 p.m. | Energia AfterCluv |
| 11 p.m. - midnight | Playlist Energia 97 |
| Time | Program |
| --- | --- |
| midnight - 5 a.m. | Playlist Energia 97 |
| 5 a.m. - 7 a.m. | Morde e Assopra |
| 7 a.m. - 10 a.m. | Energia na Véia |
| 10 a.m. - noon | Morde e Assopra |
| noon - 1 p.m. | Lunch Break |
| 1 p.m. - 3 p.m. | Playlist Energia 97 |
| 3 p.m. - 3:45 p.m. | Vibe 97 |
| 3:45 p.m. - 5:30 p.m. | Playlist Energia 97 |
| 5:30 p.m. - 8 p.m. | Estádio 97 |
| 8 p.m. - 10 p.m. | Night Sessions |
| 10 p.m. - midnight | Playlist Energia 97 |
| Time | Program |
| --- | --- |
| midnight - 5 a.m. | Playlist Energia 97 |
| 5 a.m. - 7 a.m. | Morde e Assopra |
| 7 a.m. - 10 a.m. | Energia na Véia |
| 10 a.m. - noon | Morde e Assopra |
| noon - 1 p.m. | Lunch Break |
| 1 p.m. - 3 p.m. | Playlist Energia 97 |
| 3 p.m. - 3:45 p.m. | Vibe 97 |
| 3:45 p.m. - 5:30 p.m. | Playlist Energia 97 |
| 5:30 p.m. - 8 p.m. | Estádio 97 |
| 8 p.m. - 10 p.m. | Night Sessions |
| 10 p.m. - 11 p.m. | Energia AfterCluv |
| 11 p.m. - midnight | Playlist Energia 97 |
| Time | Program |
| --- | --- |
| midnight - 5 a.m. | Playlist Energia 97 |
| 5 a.m. - 7 a.m. | Morde e Assopra |
| 7 a.m. - 10 a.m. | Energia na Véia |
| 10 a.m. - noon | Morde e Assopra |
| noon - 1 p.m. | Lunch Break |
| 1 p.m. - 3 p.m. | Playlist Energia 97 |
| 3 p.m. - 3:45 p.m. | Vibe 97 |
| 3:45 p.m. - 5:30 p.m. | Playlist Energia 97 |
| 5:30 p.m. - 8 p.m. | Estádio 97 |
| 8 p.m. - 10 p.m. | Night Sessions |
| 10 p.m. - midnight | Energia na Noite |
| Time | Program |
| --- | --- |
| midnight - 2 a.m. | Energia na Noite |
| 2 a.m. - 3 a.m. | Sugar Radio |
| 3 a.m. - 7 a.m. | The Martin Garrix Show |
| 7 a.m. - noon | Energia na Véia |
| noon - 1 p.m. | Lunch Break |
| 1 p.m. - 3 p.m. | Playlist Energia 97 |
| 3 p.m. - 3:45 p.m. | Vibe 97 |
| 3:45 p.m. - 10 p.m. | Playlist Energia 97 |
| 10 p.m. - midnight | Energia na Noite |
| Time | Program |
| --- | --- |
| midnight - 2 a.m. | Energia na Noite |
| 2 a.m. - 7 a.m. | Club Life |
| 7 a.m. - noon | Energia na Véia |
| noon - 1 p.m. | Lunch Break |
| 1 p.m. - 3 p.m. | Playlist Energia 97 |
| 3 p.m. - 3:45 p.m. | Vibe 97 |
| 3:45 p.m. - 7 p.m. | Playlist Energia 97 |
| 7 p.m. - 8 p.m. | Freedom |
| 8 p.m. - 10 p.m. | Playlist Energia 97 |
| 10 p.m. - 11 p.m. | She DJ |
| 11 p.m. - midnight | Terremoto |
Contacts
Website:&nbspwww.97fm.com.br/
Address:&nbspAv. Paulista, Nº 1439 - 9º Andar, CEP 01311-200 São Paulo, Brasil
Telephone:&nbsp+55 11 3284-7097
Email:&nbspcontato@97fm.com.br
Related Stations
Podcasts
Radio Stations by Genre
Twitter