89 FM - A Rádio Rock live
A principal Rádio Rock do Brasil!
Now playing:
Playlist
Cracker Island (feat. Thundercat)
Gorillaz
1664965519
All Star
Cássia Eller
1664965309
Reptilia
The Strokes
1664964797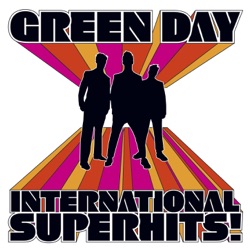 Welcome to Paradise
Green Day
1664964574
Crazy Little Thing Called Love
David Bowie & Queen
1664963398
Independência (Versão Acústica) [Ao Vivo]
Capital Inicial
1664963148
1979
Smashing Pumpkins
1664962887
Open Your Eyes
Snow Patrol
1664962646
Queimando Tudo
Planet Hemp
1664962435
Get Lucky
Halestorm
1664962235
About 89 FM - A Rádio Rock
89 FM, mais conhecida como 89 FM - A Rádio Rock, é uma emissora de rádio dedicada à música Rock e outros gêneros relacionados, como o Heavy Metal, Indie Rock e Pop Rock. Além de programas e segmentos de música nos quais tocam as melhores bandas e grupos, do Brasil e do mundo, desses gêneros, sua grade de programação conta também com programas de âmbito variado, como jornais com as últimas notícias da atualidade, programas temático sobre temas como a cultura pop, viagens, lazer e bem-estar, e programas de entretenimento com quadros de humor, fofocas sobre celebridades, promoções e segmentos de interação com os ouvintes.
A 89 FM opera na região metropolitana de São Paulo na sintonia 89.1 FM e tem também transmissão online para que amantes de Rock de todo o mundo possam ouvir ao vivo sua seleção musical de grande qualidade.
Shows e locutores em destaque
Jornal 89 com Cadu e Carol Goes
Do Balacobaco 2.Zé com Zé Luiz, Rafa, Bruna e Yuri
Esquenta com Fitinha, Marcele Becker e Wendel
Quem não faz toma com Tatola, A. Campos, D. Motta e R. Mendonça

Schedule
| Time | Program |
| --- | --- |
| midnight - 6 a.m. | Heavy Pero No Mucho - Thiago DJ |
| 7 a.m. - 8 a.m. | Jornal 89 - Cadu e Carol Goes |
| 9 a.m. - 10 a.m. | Me Poupe 89 - Nathalia Arcuri |
| 10 a.m. - noon | Do Balacobaco 2.Zé - Zé Luiz, Rafa, Bruna e Yuri |
| noon - 2 p.m. | Ramona 89 - Luka e Danilo Carpigiani |
| 2 p.m. - 5 p.m. | 2 da tarde - Dane Taranha e PH |
| 5 p.m. - 7 p.m. | Show do Tatola - Tatola, Maia e Rubão |
| 7 p.m. - 8 p.m. | Quem não faz toma! - Tatola, A. Campos, D. Motta e R. Mendonça |
| 9:45 p.m. - 10 p.m. | Rock Bola - Branco Melo, Casagrande, M. Rubens Paiva e Zé Luiz |
| 11 p.m. - midnight | Esquenta - A. Saulo, Fitinha, Marcele Becker e Wendel |
| Time | Program |
| --- | --- |
| midnight - 6 a.m. | Heavy Pero No Mucho - Thiago DJ |
| 7 a.m. - 8 a.m. | Jornal 89 - Cadu e Carol Goes |
| 10 a.m. - noon | Do Balacobaco 2.Zé - Zé Luiz, Rafa, Bruna e Yuri |
| noon - 2 p.m. | Ramona 89 - Luka e Danilo Carpigiani |
| 2 p.m. - 5 p.m. | 2 da tarde - Dane Taranha e PH |
| 5 p.m. - 7 p.m. | Show do Tatola - Tatola, Maia e Rubão |
| 7 p.m. - 8 p.m. | Quem não faz toma! - Tatola, A. Campos, D. Motta e R. Mendonça |
| 11 p.m. - midnight | Esquenta - A. Saulo, Fitinha, Marcele Becker e Wendel |
| Time | Program |
| --- | --- |
| midnight - 6 a.m. | Heavy Pero No Mucho - Thiago DJ |
| midnight - 1 a.m. | Tiki Nervioso - João Gordo e Marinho |
| 7 a.m. - 8 a.m. | Jornal 89 - Cadu e Carol Goes |
| 10 a.m. - noon | Do Balacobaco 2.Zé - Zé Luiz, Rafa, Bruna e Yuri |
| noon - 2 p.m. | Ramona 89 - Luka e Danilo Carpigiani |
| 2 p.m. - 5 p.m. | 2 da tarde - Dane Taranha e PH |
| 5 p.m. - 7 p.m. | Show do Tatola - Tatola, Maia e Rubão |
| 7 p.m. - 8 p.m. | Quem não faz toma! - Tatola, A. Campos, D. Motta e R. Mendonça |
| 11 p.m. - midnight | Esquenta - A. Saulo, Fitinha, Marcele Becker e Wendel |
| Time | Program |
| --- | --- |
| midnight - 6 a.m. | Heavy Pero No Mucho - Thiago DJ |
| 7 a.m. - 8 a.m. | Jornal 89 - Cadu e Carol Goes |
| 10 a.m. - noon | Do Balacobaco 2.Zé - Zé Luiz, Rafa, Bruna e Yuri |
| noon - 2 p.m. | Ramona 89 - Luka e Danilo Carpigiani |
| 2 p.m. - 5 p.m. | 2 da tarde - Dane Taranha e PH |
| 5 p.m. - 7 p.m. | Show do Tatola - Tatola, Maia e Rubão |
| 7 p.m. - 8 p.m. | Quem não faz toma! - Tatola, A. Campos, D. Motta e R. Mendonça |
| 11 p.m. - midnight | Esquenta - A. Saulo, Fitinha, Marcele Becker e Wendel |
| Time | Program |
| --- | --- |
| midnight - 6 a.m. | Heavy Pero No Mucho - Thiago DJ |
| 7 a.m. - 8 a.m. | Jornal 89 - Cadu e Carol Goes |
| 10 a.m. - noon | Do Balacobaco 2.Zé - Zé Luiz, Rafa, Bruna e Yuri |
| noon - 2 p.m. | Ramona 89 - Luka e Danilo Carpigiani |
| 2 p.m. - 5 p.m. | 2 da tarde - Dane Taranha e PH |
| 5 p.m. - 7 p.m. | Show do Tatola - Tatola, Maia e Rubão |
| 7 p.m. - 8 p.m. | Quem não faz toma! - Tatola, A. Campos, D. Motta e R. Mendonça |
| 11 p.m. - midnight | Esquenta - A. Saulo, Fitinha, Marcele Becker e Wendel |
| Time | Program |
| --- | --- |
| midnight - 6 a.m. | Heavy Pero No Mucho - Thiago DJ |
| 10 a.m. - 11 a.m. | Geek Rock - Gui Tsubota |
| 7 p.m. - 8 p.m. | Rock Conection - Tatola Godas e Roberto Maia |
| 10 p.m. - midnight | Rock´n´Roll Party - Cadu e Thiago DJ |
| Time | Program |
| --- | --- |
| midnight - 6 a.m. | Heavy Pero No Mucho - Thiago DJ |
| 7 a.m. - 8:30 a.m. | Corre 89 - Sergio Rocha e PH Dragani |
| 9 a.m. - 10 a.m. | Motogrid on Rock - Eduardo Schkair Jr, Leone Andreta e Renne Arantes |
| 5 p.m. - 7 p.m. | 89 Freak Show - Rodrigo Tavares, Dane Taranha, o DJ Armando Saullo |
| 7 p.m. - 8 p.m. | Pegadas de Andreas Kisser - Andreas Kisser e Yohan Kisser |
Contacts
Website:&nbspwww.radiorock.com.br/
Address:&nbspAv. Paulista 2200 , 21ª - Bela Vista, CEP 01310-300 - São Paulo/SP
Telephone:&nbsp(11) 3016-0089
Email:&nbspcomercial@89fm.com.br
Related Stations
Podcasts
Radio Stations by Genre
Twitter