CLASSIC HITS anni 70 80 90 live
70 80 90 non stop - senza pubblicità
Now playing:
Playlist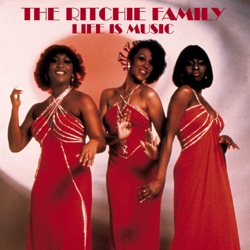 Life Is Music
The Ritchie Family
1656829527
Imagine (Ultimate Mix)
John Lennon
1656829352
Cittá Vuota (From "Luca")
Geek Music
1656829052
If I Could Turn Back Time
Cher
1656828803
Since I Don't Have You
Guns N' Roses
1656828592
Love Is In Control (Finger On the Trigger)
Donna Summer
1656828358
Maniac
Michael Sembello
1656828099
Walking On the Moon (Live 1979)
The Police
1656827536
Quando Nasce Un Amore
Anna Oxa
1656827281
Gimme Five
Jovanotti
1656827190
About CLASSIC HITS anni 70 80 90
Su Classic Hits anni 70 80 90 solo i classici successi 70 80 90. Su CLASSICHITS Radio i più grandi successi pop, soul e rock'n'roll degli anni 708090. Su CLASSIC HITS solo le canzoni dalle classifiche di vendita in Italia dagli anni 70 ai primi anni 90, con prevalenza di musica anni 80. Il groove e il ritmo 70 80 lo trovi solo su CLASSICHITS.radio 7080 e senza interruzioni pubblicitarie.
Frequencies
DAB

DAB

DAB

DAB

DAB

DAB

DAB

DAB

DAB

DAB

DAB

DAB

DAB

DAB

DAB
Radio Stations by Genre
Twitter