BBC Radio 2 live
Now playing:
Playlist
I Found Lovin'
Fatback
1601332213
Pass The Dutchie
Musical Youth
1601332113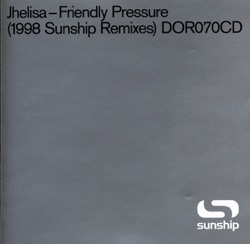 Friendly Pressure
Jhelisa
1601331903
Just Chillin' Out
AM KO
1601331634
Instant Karma! (We All Shine On)
John Lennon
1601331584
I'm a Wonderful Thing, Baby
Kid Creole & The Coconuts
1601331373
Come Over (feat. Anne-Marie & Tion Wayne)
Rudimental
1601331174
Set Me Free
Jaki Graham
1601330923
Heard 'Em Say (feat. Adam Levine)
Kanye West
1601330586
Sweet Soul Music
Arthur Conley
1601330276
About BBC Radio 2
BBC Radio 2 is one of the most popular radio stations in the United Kingdom with over 15 million weekly listeners. This station broadcasts from studios in Wogan House on FM between 88.1 and 90.2 FM. This station features a playlist format of adult contemporary music or AOR. Programs are relayed on digital radio via DAB, Sky, Cable TV, IPTV, Freeview, Freesat and the Internet.
BBC Radio 2 was aired for the first time on 30 September 1967. In early years, much programming and music was common to both Radio 1 and Radio 2. In 1975 the broadcasting hours for BBC Radio 2 were reduced due to budget cuts at the BBC. On Saturday 27 January 1979, BBC Radio 2 became the first national 24-hour radio station in the UK. Currently, around of 80% of the audience are adults over the age of 35.
Schedule
| Time | Program |
| --- | --- |
| midnight - 3 a.m. | OJ Borg |
| 3 a.m. - 5 a.m. | Trevor Nelson's Rhythm Nation |
| 5 a.m. - 6:30 a.m. | Vanessa Feltz |
| 6:30 a.m. - 9:30 a.m. | The Zoe Ball Breakfast Show |
| 9:30 a.m. - noon | Ken Bruce |
| noon - 2 p.m. | Jeremy Vine |
| 2 p.m. - 5 p.m. | Steve Wright in the Afternoon |
| 5 p.m. - 8 p.m. | Jo Whiley & Simon Mayo |
| 8 p.m. - 9 p.m. | The Cerys Matthews Blues Show |
| 9 p.m. - 10 p.m. | Jools Holland |
| 10 p.m. - midnight | Sara Cox |
| Time | Program |
| --- | --- |
| midnight - 3 a.m. | OJ Borg |
| 3 a.m. - 5 a.m. | Johnnie Walker's Sounds of the 70s |
| 5 a.m. - 6:30 a.m. | Vanessa Feltz |
| 6:30 a.m. - 9:30 a.m. | The Zoe Ball Breakfast Show |
| 9:30 a.m. - noon | Ken Bruce |
| noon - 2 p.m. | Jeremy Vine |
| 2 p.m. - 5 p.m. | Steve Wright in the Afternoon |
| 5 p.m. - 8 p.m. | Jo Whiley & Simon Mayo |
| 8 p.m. - 9 p.m. | Jamie Cullum |
| 9 p.m. - 10 p.m. | Where's Connie Now? |
| 10 p.m. - midnight | Sara Cox |
| Time | Program |
| --- | --- |
| midnight - 3 a.m. | OJ Borg |
| 3 a.m. - 4:50 a.m. | Sounds of the 80s |
| 4:50 a.m. - 5 a.m. | Sounds of the 80s Mastermix |
| 5 a.m. - 6:30 a.m. | Vanessa Feltz |
| 6:30 a.m. - 9:30 a.m. | The Zoe Ball Breakfast Show |
| 9:30 a.m. - noon | Ken Bruce |
| noon - 2 p.m. | Jeremy Vine |
| 2 p.m. - 5 p.m. | Steve Wright in the Afternoon |
| 5 p.m. - 8 p.m. | Jo Whiley & Simon Mayo |
| 8 p.m. - 9 p.m. | The Folk Show - With Mark Radcliffe |
| 9 p.m. - 10 p.m. | Where's Connie Now? |
| 10 p.m. - midnight | Sara Cox |
| Time | Program |
| --- | --- |
| midnight - 3 a.m. | OJ Borg |
| 3 a.m. - 5 a.m. | Pick of the Pops |
| 5 a.m. - 6:30 a.m. | Vanessa Feltz |
| 6:30 a.m. - 9:30 a.m. | The Zoe Ball Breakfast Show |
| 9:30 a.m. - noon | Ken Bruce |
| noon - 2 p.m. | Jeremy Vine |
| 2 p.m. - 5 p.m. | Steve Wright in the Afternoon |
| 5 p.m. - 8 p.m. | Jo Whiley & Simon Mayo |
| 8 p.m. - 9 p.m. | Bob Harris Country |
| 9 p.m. - 10 p.m. | First Ladies of Fleet Street |
| 10 p.m. - midnight | Sara Cox |
| Time | Program |
| --- | --- |
| midnight - 3 a.m. | OJ Borg |
| 3 a.m. - 5 a.m. | The Craig Charles House Party |
| 5 a.m. - 6:30 a.m. | Vanessa Feltz |
| 6:30 a.m. - 9:30 a.m. | The Zoe Ball Breakfast Show |
| 9:30 a.m. - noon | Ken Bruce |
| noon - 2 p.m. | Jeremy Vine |
| 2 p.m. - 4:15 p.m. | Steve Wright in the Afternoon |
| 4:15 p.m. - 5 p.m. | Steve Wright in the Afternoon |
| 5 p.m. - 7 p.m. | Jo Whiley & Simon Mayo |
| 7 p.m. - 8 p.m. | Tony Blackburn's Golden Hour |
| 8 p.m. - 10 p.m. | Friday Night is Music Night |
| 10 p.m. - midnight | Sounds of the 80s |
| Time | Program |
| --- | --- |
| midnight - 2 a.m. | Anneka Rice: The Happening |
| 2 a.m. - 4 a.m. | Claudia on Sunday |
| 4 a.m. - 6 a.m. | Huey Morgan |
| 6 a.m. - 8 a.m. | Sounds of the 60s |
| 8 a.m. - 10 a.m. | Saturday Breakfast |
| 10 a.m. - 1 p.m. | Graham Norton |
| 1 p.m. - 3 p.m. | Pick of the Pops |
| 3 p.m. - 6 p.m. | The Zoe Ball Show |
| 6 p.m. - 8 p.m. | Liza Tarbuck |
| 8 p.m. - 10 p.m. | Trevor Nelson's Rhythm Nation |
| 10 p.m. - midnight | The Craig Charles House Party |
| Time | Program |
| --- | --- |
| midnight - 2 a.m. | Ana Matronics's Disco Devotion |
| 2 a.m. - 4 a.m. | Sounds of the 60s |
| 4 a.m. - 6 a.m. | Angela Scanlon |
| 6 a.m. - 9 a.m. | Good Morning Sunday |
| 9 a.m. - 11 a.m. | Steve Wright's Sunday Love Songs |
| 11 a.m. - 1 p.m. | The Michael Ball Show |
| 1 p.m. - 3 p.m. | Elaine Paige on Sunday |
| 3 p.m. - 5 p.m. | Johnnie Walker's Sounds of the 70s |
| 5 p.m. - 7 p.m. | Paul O'Grady |
| 7 p.m. - 9 p.m. | Claudia on Sunday |
| 9 p.m. - 11 p.m. | Clare Teal |
| 11 p.m. - midnight | Moira Stuart |
Contacts
Website: www.bbc.co.uk/radio2
Address: London, W1A 1AA United Kingdom
Telephone: 03 333 444 544
Email: radio2enquiries@bbc.co.uk
Related Stations
Podcasts
Radio Stations by Genre
Twitter