Playlist
Ain't No Stoppin' Us Now
McFadden & Whitehead
1619106349
You Make Me Feel... (feat. Sabi)
Cobra Starship
1619106161
Take a Bow
David Guetta & Madonna
1619105847
Let's Go Crazy
Prince
1619105583
Would You...?
Touch & Go
1619105296
Story of My Life
One Direction
1619105039
Resentment
Alejandro Fernández & Beyoncé
1619104815
Englishman In New York
Cheb Mami & Sting
1619104566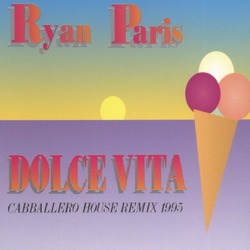 Dolce Vita
Ryan Paris
1619104113
Ob-La-Di, Ob-La-Da
The Beatles
1619103938
About Xanadú Radio Tenerife
Conseguir una programación cercana a sus seguidores, fresca y entretenida, para ser su compañía, es ahora la prioridad de esta radio. En la Comarca Sur de Tenerife (incluido gran parte de las islas de La Gomera, La Palma y El Hierro) se podrá sintonizar por el dial 103.6 de la frecuencia modulada y por el canal 38 de la TDT; sin embargo, se podrá escuchar en cualquier parte del mundo a través de Internet y de la App propia. Con el deseo de completar un grupo humano excepcional y ofrecerles a los oyentes aquello en lo que cree, Dulce y su equipo afrontan esta nueva etapa con la mayor de las ilusiones.
Related Stations
Radio Stations by Genre