VRT Studio Brussel live
Now playing:
Playlist
Shotgun
George Ezra
1685337397
Love High
Coely
1685337240
Read My Mind
The Killers
1685336986
Daylight
David Kushner
1685336790
Sacrifice
The Weeknd
1685336603
Let It Go
James Bay
1685336260
This Ain't a Scene, It's an Arms Race
Fall Out Boy
1685336071
Eat Your Young
Hozier
1685335868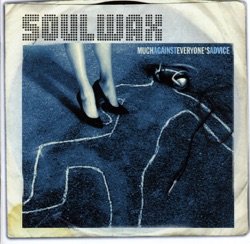 Much Against Everyone's Advice
Soulwax
1685335673
When It All Falls Down
Selah Sue
1685335553
About VRT Studio Brussel
Studio Brussel (vaak afgekort tot StuBru) is een radiostation van de VRT. De zender speelt veeleer alternatieve muziek die niet of weinig aan bod komt op de meer commerciële zenders: rock, maar ook metal, hiphop, house en techno.
Studio Brussel begon op 1 april 1983 als regionale Brusselse zender van de toenmalige BRT. Het eerste nummer dat gedraaid werd was Rendez-Vous van Pas de Deux.
Studio Brussel heeft een marktaandeel van 9,8% in Vlaanderen. Het is ook het populairste buitenlandse radiostation in Nederland.
Frequencies
100.6 FM

100.9 FM

101.4 FM

88.0 FM

100.9 FM

100.6 FM
Related Stations
Radio Stations by Genre
Twitter