The Sound live
Greatest Hits & Easy Listening For The Isle of Man
Now playing:
Playlist
Easy Lover
Phil Collins
1614139350
Broken Wings
Mr. Mister
1614138934
We've Only Just Begun
Carpenters
1614138728
Strawberry Fields Forever
The Beatles
1614138153
Heart Skips a Beat (feat. Rizzle Kicks)
Olly Murs
1614137942
Family Man
Daryl Hall & John Oates
1614137731
Part Time Love
Gladys Knight & The Pips
1614137601
Still Falling for You
Ellie Goulding
1614137384
Theme from M.A.S.H.
Forte
1614137213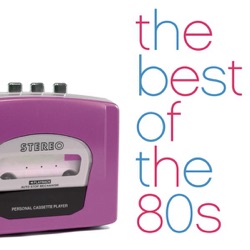 Loco In Acapulco
Four Tops
1614136949
About The Sound
The Sound is all about music and serves and audience abandoned by mainstream radio in the Isle of Man. The station plays an amazing variety of the songs our listeners know and love, driven by our shared passion for the Greatest Hits of the 60s 70s 80s and 90s. We even play modern classics and some of the best contemporary artists from today. Celebrating music from artists like Blondie, Queen, Madonna, The Beatles, Fleetwood Mac, INXS, and Elton John – The Sound perfectly complements its sister radio station Energy FM, and targets an audience who are loving life more than ever before. We also play more of the current songs you love, with best of Ed Sheeran, Whitney Houston, Take That, Madonna and more. But that's not all, we also play a mixture of smooth and easy listening tracks to ease you through the day. Our Presenters are professional broadcasters and complement the music with local information as well as local News from our dedicated Isle of Man News Bureau.
Schedule
| Time | Program |
| --- | --- |
| 6 a.m. - 10 a.m. | Breakfast with John Tolson - The Lighter Way to Start Your Day |
| 10 a.m. - 2 p.m. | Daytime Sound with Andy Hoyle |
| 2 p.m. - 6 p.m. | Mark Mason in the Afternoon |
| 6 p.m. - 10:59 p.m. | Non Stop Sounds - Non Stop Greatest Hits Through The Evening |
| 10 p.m. - 1 a.m. | Late Night Sounds - Easy Listening in to the Small Hours |
| Time | Program |
| --- | --- |
| 6 a.m. - 10 a.m. | Breakfast with John Tolson - The Lighter Way to Start Your Day |
| 10 a.m. - 2 p.m. | Daytime Sound with Andy Hoyle |
| 2 p.m. - 6 p.m. | Mark Mason in the Afternoon |
| 6 p.m. - 10:59 p.m. | Non Stop Sounds - Non Stop Greatest Hits Through The Evening |
| 10 p.m. - 1 a.m. | Late Night Sounds - Easy Listening in to the Small Hours |
| Time | Program |
| --- | --- |
| 6 a.m. - 10 a.m. | Breakfast with John Tolson - The Lighter Way to Start Your Day |
| 10 a.m. - 2 p.m. | Daytime Sound with Andy Hoyle |
| 2 p.m. - 6 p.m. | Mark Mason in the Afternoon |
| 6 p.m. - 10:59 p.m. | Non Stop Sounds - Non Stop Greatest Hits Through The Evening |
| 10 p.m. - 1 a.m. | Late Night Sounds - Easy Listening in to the Small Hours |
| Time | Program |
| --- | --- |
| 6 a.m. - 10 a.m. | Breakfast with John Tolson - The Lighter Way to Start Your Day |
| 10 a.m. - 2 p.m. | Daytime Sound with Andy Hoyle |
| 2 p.m. - 6 p.m. | Mark Mason in the Afternoon |
| 6 p.m. - 10:59 p.m. | Non Stop Sounds - Non Stop Greatest Hits Through The Evening |
| 10 p.m. - 1 a.m. | Late Night Sounds - Easy Listening in to the Small Hours |
| Time | Program |
| --- | --- |
| 6 a.m. - 10 a.m. | Breakfast with John Tolson - The Lighter Way to Start Your Day |
| 10 a.m. - 2 p.m. | Daytime Sound with Andy Hoyle |
| 2 p.m. - 6 p.m. | Mark Mason in the Afternoon |
| 6 p.m. - 10:59 p.m. | Non Stop Sounds - Non Stop Greatest Hits Through The Evening |
| 10 p.m. - 1 a.m. | Late Night Sounds - Easy Listening in to the Small Hours |
| Time | Program |
| --- | --- |
| 10 a.m. - 1 p.m. | Gareth Webb on Saturday |
| 1 p.m. - 3 p.m. | Totally 80's - The Best of the 80's |
| 3 p.m. - 6 p.m. | PM in the Afternoon - Paul Moulton |
| 6 p.m. - 9 p.m. | Joey Coyne Soul Steppin' - The very best Soul music for your Saturday night |
| 10 p.m. - 1 a.m. | Late Night Sounds - Easy Listening in to the Small Hours |
| Time | Program |
| --- | --- |
| 10 a.m. - 1 p.m. | Trevor Thomas, including The Golden Sunday 10am to 12noon - 50's, 60's, 70's and 80's. |
| 2 p.m. - 6 p.m. | Sayeh on Sunday |
| 10 p.m. - 1 a.m. | Late Night Sounds - Easy Listening in to the Small Hours |
Contacts
Website:&nbspwww.soundradio.im
Address:&nbspPO Box 986, Douglas, Isle of Man, IM99 2TB
Telephone:&nbsp01624 611936
Email:&nbspinfo@soundradio.im
Related Stations
Radio Stations by Genre