The Roots live
Free form Album Rock
Now playing:
Playlist
And the Tide Rushes In
The Moody Blues
1614148955
How Is It (We Are Here)
The Moody Blues
1614148784
Question
The Moody Blues
1614148443
Plynth (Water Down the Drain)
Jeff Beck
1614148262
Fool For Your Loving (2019 Remaster)
Whitesnake
1614148012
County Line
The Pousette-Dart Band
1614147801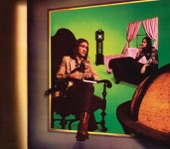 Misty Morning Stranger
Dave Mason
1614147539
Carolina in the Pines
Michael Martin Murphey
1614147288
The Seeker
The Who
1614147097
Lucy Was In Trouble
Wet Willie
1614146887
About The Roots
At The Roots, we are the album collection you wish you still had. If you grew up listening to the radio in the late 1960s and 70s you remember listening to entire albums because the deep tracks were the songs you really connected with. Not the over played "hit" songs that ended up on Top 40 and Classic Rock stations. We dig deep into our collection of over 5,000 vinyl LPs and CDs to find those deep tracks you never seem to hear anymore. Come take a trip back to the first generation of Free Form Album Rock. Our DJs were there when it all started broadcasting on stations in St. Louis and Los Angeles.
Contacts
Website:&nbspwww.theroots.fm
Address:&nbsp1250 Hanley Ind Ct. St. Louis, MO 63144
Telephone:&nbsp314395-8918
Email:&nbspjohn@theroots.fm
Related Stations
Radio Stations by Genre