ROQ FM live
Australia's Favourite ROQ
Now playing:
Playlist
Hercules
Midnight Oil
1618906921
Say Goodbye to Hollywood
Billy Joel
1618906614
Baby, I Love Your Way (Live)
Peter Frampton
1618906337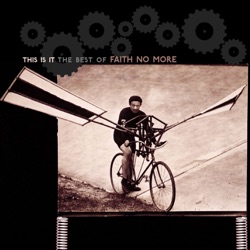 Ashes to Ashes
Faith No More
1618906139

Walk
Foo Fighters
1618905877
Great Southern Land
Icehouse
1618905648
Better Be Home Soon
Crowded House
1618905443
Proving My Religion (Parody of "Losing My Religion")
ApologetiX
1618905149
Breakfast In America
Supertramp
1618904839
Fool To Cry
The Rolling Stones
1618904540
About ROQ FM
ROQ FM takes what's great about music streaming platforms, and combines it with the era when radio stations were at their peak in popularity - focused on the music! ROQ FM a dedicated, uninterrupted music experience platform devoted to the many genres of 'Rock' music. No 'Rap', no 'daggy oldies', no lengthy news bulletins, pointless traffic reports, and annoying announcer interruptions. Just more rock. Much more rock! ROQ FM - your new home of 'Australia's Favourite ROQ'.
Contacts
Website:&nbsphttps://roqradio.com.au
Address:&nbspPO Box 8020 Parafield Gardens SA 5107
Email:&nbspcontact@roqradio.com.au
Radio Stations by Genre
Twitter