RockWorld24.com live
We have ways to make you rock
Now playing:
Playlist
On Her Mind (feat. Pouya)
Volumes
1585604280
Foreign Affair
Praying Mantis
1585603891
No Hero
The Unity
1585603566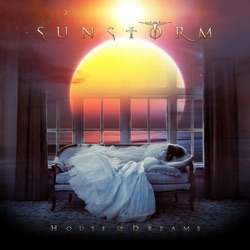 Forever Now
Sunstorm
1585603311
Dime
Metalord
1585603038
Ain't Got No Time for the Blues
Snake Head Ritual
1585602710
Lift Me Up
Pavement Princess
1585602456
Köldens Borg
Vintersorg
1585601993
Promise Me
We Came As Romans
1585601807
Scream in My Dream
Strangers in the Attic
1585601553
About RockWorld24.com
RockWorld24.com is unlimited and nonstop radio broadcasting in best possible audio quality, 24 hours a day and 7 days a week with current Rock & Metal music! Constantly changing program, exclusive genre & artist specials, highlighted album recommendations, frequent fan raffles, promotional campaigns and much more ... Several audio streams in AAC+/MP3 and in various quality levels are there for you! From 32 kbps (for less good or mobile connections), 64 kbps, 96 kbps and 128 kbps up to 320 kbps (best possible listening experience) ... so no excuses all you fans of dignified Rock & Metal, you have the chance to listen to RockWorld24.com from really everywhere! The musical focus is on Hard Rock, Melodic Rock, Adult Orientated Rock, Classic Rock, Alternative Rock, Progressive Rock and Modern Rock styles as well as on Heavy Metal, Power Metal, Progressive Metal, Melodic Metal and some kinds of Modern Metal up to moderate and more commercial Post-Hardcore and Metalcore. Our primary goal is to bring the generations of listeners together with an offer of a broad musical range that covers styles for virtually all age groups. Summarized: RockWorld24.com is one of the most up- and coming radio broadcaster with worldwide accessibility and with the straight target to present the latest, hottest und most exciting Rock & Metal stuff of the current decade in highest audio quality!