Rockin WAVES 11294 live
Playing the Hits Old and New!
Now playing:
Playlist
Loser Gone Wild
Electric Light Orchestra
1685300304
Text Or Call
SNDMAY
1685300266
Since I Started Drinkin' Again (Remastered Version)
Dwight Yoakam
1685300094
Don't Cry Joni
Conway Twitty
1685299830
Like Our Page on Facebook
Gorepot
1685299785
Someone Loves You Honey
Charley Pride
1685299702
Text Or Call
SNDMAY
1685299486
To Be Loved
Adele
1685299299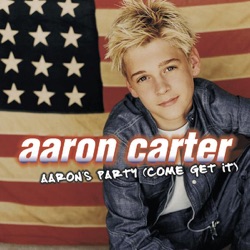 Bounce
Aaron Carter
1685299095
Like Our Page on Facebook
Gorepot
1685298997
About Rockin WAVES 11294
We play the hits of yesterday and today! We have been broadcasting since March 2008 and we have become known for playing a wide variety and range of songs from the 50s all the way through today! Listen in to our station and check out our website for yourself and you'll see what we mean when we say we have a wide range of music and programming!
Schedule
| Time | Program |
| --- | --- |
| midnight - 9 a.m. | SIGN-OFF - Rockin WAVES 11294 |
| 9 a.m. - noon | Rockin WAVES Music - Rockin WAVES 11294 |
| noon - 1 p.m. | The All 70s Diner - Rockin WAVES 11294 |
| 1 p.m. - 2 p.m. | Rockin WAVES Music - Rockin WAVES 11294 |
| 2 p.m. - 3 p.m. | Dan Sweeney's #1 Hit Music - Dan Sweeney |
| 3 p.m. - 5 p.m. | The Grooveline - Ryan Dorian |
| 5 p.m. - 7 p.m. | The 60s Superhighway - Rockin WAVES 11294 |
| Time | Program |
| --- | --- |
| midnight - 9 a.m. | SIGN-OFF - Rockin WAVES 11294 |
| 9 a.m. - noon | Rockin WAVES Music - Rockin WAVES 11294 |
| noon - 1 p.m. | The All 70s Diner - Rockin WAVES 11294 |
| 1 p.m. - 5 p.m. | Rockin WAVES Music - Rockin WAVES 11294 |
| 5 p.m. - 7 p.m. | The 60s Superhighway - Rockin WAVES 11294 |
| 7 p.m. - 8 p.m. | Rockin WAVES Music - Rockin WAVES 11294 |
| 8 p.m. - 9 p.m. | Voyage Through The Decades - Rockin WAVES 11294 |
| 9 p.m. - 11 p.m. | Flashback Killer 90s - Rockin WAVES 11294 |
| 11 p.m. - 11:59 p.m. | Adventure Time Guys - Steven Clark and Cameron Mackert |
| Time | Program |
| --- | --- |
| midnight - 9 a.m. | SIGN-OFF - Rockin WAVES 11294 |
| 9 a.m. - noon | Rockin WAVES Music - Rockin WAVES 11294 |
| noon - 1 p.m. | The All 70s Diner - Rockin WAVES 11294 |
| 1 p.m. - 5 p.m. | Rockin WAVES Music - Rockin WAVES 11294 |
| 5 p.m. - 7 p.m. | The 60s Superhighway - Rockin WAVES 11294 |
| 7 p.m. - 9 p.m. | The Charles Richardson Show - Charles Richardson |
| 9 p.m. - 11:30 p.m. | The Kirby Krazy Show - Matt Sperling |
| Time | Program |
| --- | --- |
| midnight - 9 a.m. | SIGN-OFF - Rockin WAVES 11294 |
| 9 a.m. - noon | Rockin WAVES Music - Rockin WAVES 11294 |
| noon - 1 p.m. | The All 70s Diner - Rockin WAVES 11294 |
| 1 p.m. - 5 p.m. | Rockin WAVES Music - Rockin WAVES 11294 |
| 5 p.m. - 7 p.m. | The 60s Superhighway - Rockin WAVES 11294 |
| 7 p.m. - 8:30 p.m. | Rockin WAVES Music - Rockin WAVES 11294 |
| 8:30 p.m. - 11 p.m. | Chris and Mary After Dark - Chris and Mary Master |
| Time | Program |
| --- | --- |
| midnight - 9 a.m. | SIGN-OFF - Rockin WAVES 11294 |
| 9 a.m. - noon | Rockin WAVES Music - Rockin WAVES 11294 |
| noon - 1 p.m. | The All 70s Diner - Rockin WAVES 11294 |
| 1 p.m. - 5 p.m. | Rockin WAVES Music - Rockin WAVES 11294 |
| 5 p.m. - 6 p.m. | The 60s Superhighway - Rockin WAVES 11294 |
| 6 p.m. - 8 p.m. | The Drive Home - Derek Stark |
| 8 p.m. - 9 p.m. | DJ Abbey's Radio Takeover - DJ Abbey |
| 9 p.m. - 11:59 p.m. | The Renegade Show - Chris and Mary Master |
| Time | Program |
| --- | --- |
| midnight - noon | Nonstop Music Weekend - Rockin WAVES 11294 |
| noon - 2:30 p.m. | Retro 80s Weekend - Dean Fettes |
| 2:30 p.m. - 3 p.m. | Nonstop Music Weekend - Rockin WAVES 11294 |
| 3 p.m. - 5 p.m. | Pat Gwinn At The Beach - Pat Gwinn |
| 5 p.m. - 7:59 p.m. | Blue Suede Connection |
| 7 p.m. - 11:59 p.m. | Nonstop Music Weekend - Rockin WAVES 11294 |
| Time | Program |
| --- | --- |
| midnight - 3 a.m. | Nonstop Music Weekend - Rockin WAVES 11294 |
| 3 a.m. - 6 a.m. | Outlaw Radio - Bad Billy |
| 6 a.m. - 8 a.m. | Early Sunday Morning Gospel - Rockin WAVES 11294 |
| 8 a.m. - 9 a.m. | Christian Music Spotlight - Brian David |
| 9 a.m. - 11 a.m. | The Mike Ward Radio Show - Mike Ward |
| 11 a.m. - 1 p.m. | The DJ Parker Show - Jacob Parker |
| 1 p.m. - 2 p.m. | Welsh Connections - Mike Kennedy |
| 2 p.m. - 4 p.m. | Hippie Happenings - Natalie Rae |
| 4 p.m. - 6 p.m. | One Nostalgic Weekend - Jonathan Rios |
| 6 p.m. - 7 p.m. | Old Time Radio Theater - Rockin WAVES 11294 |
| 7 p.m. - 9 p.m. | Dan Sweeney's One Hit Wonders - Dan Sweeney |
| 9 p.m. - 11:59 p.m. | AT40 Time Machine - Casey Kasem |
Related Stations
Radio Stations by Genre