Rockin WAVES 11294 live
Playing the Hits Old and New!
Now playing:
Playlist
I Am a Rock
Simon & Garfunkel
1627846169
Like Our Page on Facebook
Gorepot
1627846066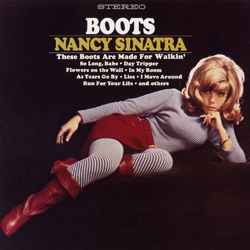 These Boots Are Made for Walkin'
Nancy Sinatra
1627846006

Nashville Cats
The Lovin' Spoonful
1627845846
This Old Heart of Mine (Is Weak For You)
The Isley Brothers
1627845685
Bus Stop
The Hollies
1627845543
Kind of a Drag
The Buckinghams
1627845407
Like Our Page on Facebook
Gorepot
1627845289
(We Ain't Got) Nothin' Yet
The Blues Magoos
1627845257
Eleanor Rigby
The Beatles
1627845120
About Rockin WAVES 11294
We play the hits of yesterday and today! We have been broadcasting since March 2008 and we have become known for playing a wide variety and range of songs from the 50s all the way through today! Listen in to our station and check out our website for yourself and you'll see what we mean when we say we have a wide range of music and programming!
Schedule
| Time | Program |
| --- | --- |
| midnight - 9 a.m. | SIGN-OFF - Rockin WAVES 11294 |
| 9 a.m. - noon | Rockin WAVES Music - Rockin WAVES 11294 |
| noon - 1 p.m. | The All 70s Diner - Rockin WAVES 11294 |
| 1 p.m. - 3 p.m. | Rockin WAVES Music - Rockin WAVES 11294 |
| 3 p.m. - 5 p.m. | The Grooveline - Ryan Dorian |
| 5 p.m. - 7 p.m. | The 60s Superhighway - Rockin WAVES 11294 |
| Time | Program |
| --- | --- |
| midnight - 9 a.m. | SIGN-OFF - Rockin WAVES 11294 |
| 9 a.m. - noon | Rockin WAVES Music - Rockin WAVES 11294 |
| noon - 1 p.m. | The All 70s Diner - Rockin WAVES 11294 |
| 1 p.m. - 5 p.m. | Rockin WAVES Music - Rockin WAVES 11294 |
| 5 p.m. - 7 p.m. | The 60s Superhighway - Rockin WAVES 11294 |
| 7 p.m. - 8 p.m. | Rockin WAVES Music - Rockin WAVES 11294 |
| 8 p.m. - 9 p.m. | Voyage Through The Decades - Rockin WAVES 11294 |
| 9 p.m. - 11 p.m. | Flashback Killer 90s - Rockin WAVES 11294 |
| 11 p.m. - 11:59 p.m. | Adventure Time Guys - Steven Clark and Cameron Mackert |
| Time | Program |
| --- | --- |
| midnight - 9 a.m. | SIGN-OFF - Rockin WAVES 11294 |
| 9 a.m. - noon | Rockin WAVES Music - Rockin WAVES 11294 |
| noon - 1 p.m. | The All 70s Diner - Rockin WAVES 11294 |
| 1 p.m. - 5 p.m. | Rockin WAVES Music - Rockin WAVES 11294 |
| 5 p.m. - 7 p.m. | The 60s Superhighway - Rockin WAVES 11294 |
| 7 p.m. - 9 p.m. | The Charles Richardson Show - Charles Richardson |
| 9 p.m. - 11:30 p.m. | The Kirby Krazy Show - Matt Sperling |
| Time | Program |
| --- | --- |
| midnight - 9 a.m. | SIGN-OFF - Rockin WAVES 11294 |
| 9 a.m. - noon | Rockin WAVES Music - Rockin WAVES 11294 |
| noon - 1 p.m. | The All 70s Diner - Rockin WAVES 11294 |
| 1 p.m. - 5 p.m. | Rockin WAVES Music - Rockin WAVES 11294 |
| 5 p.m. - 7 p.m. | The 60s Superhighway - Rockin WAVES 11294 |
| 7 p.m. - 8:30 p.m. | Rockin WAVES Music - Rockin WAVES 11294 |
| 8:30 p.m. - 11 p.m. | Chris and Mary After Dark - Chris and Mary Master |
| Time | Program |
| --- | --- |
| midnight - 9 a.m. | SIGN-OFF - Rockin WAVES 11294 |
| 9 a.m. - noon | Rockin WAVES Music - Rockin WAVES 11294 |
| noon - 1 p.m. | The All 70s Diner - Rockin WAVES 11294 |
| 1 p.m. - 5 p.m. | Rockin WAVES Music - Rockin WAVES 11294 |
| 5 p.m. - 6 p.m. | The 60s Superhighway - Rockin WAVES 11294 |
| 6 p.m. - 8 p.m. | The Drive Home - Derek Stark |
| 8 p.m. - 9 p.m. | DJ Abbey's Radio Takeover - DJ Abbey |
| 9 p.m. - 11:59 p.m. | The Renegade Show - Chris and Mary Master |
| Time | Program |
| --- | --- |
| midnight - noon | Nonstop Music Weekend - Rockin WAVES 11294 |
| noon - 2:30 p.m. | Retro 80s Weekend - Dean Fettes |
| 2:30 p.m. - 3 p.m. | Nonstop Music Weekend - Rockin WAVES 11294 |
| 3 p.m. - 5 p.m. | Pat Gwinn At The Beach - Pat Gwinn |
| 5 p.m. - 11:59 a.m. | Nonstop Music Weekend - Rockin WAVES 11294 |
| Time | Program |
| --- | --- |
| midnight - 3 a.m. | Nonstop Music Weekend - Rockin WAVES 11294 |
| 3 a.m. - 6 a.m. | Outlaw Radio - Bad Billy |
| 6 a.m. - 8 a.m. | Early Sunday Morning Gospel - Rockin WAVES 11294 |
| 8 a.m. - 9 a.m. | Christian Music Spotlight - Brian David |
| 9 a.m. - 11 a.m. | The Mike Ward Radio Show - Mike Ward |
| 11 a.m. - 1 p.m. | The DJ Parker Show - Jacob Parker |
| 1 p.m. - 2 p.m. | Welsh Connections - Mike Kennedy |
| 2 p.m. - 4 p.m. | Hippie Happenings - Natalie Rae |
| 4 p.m. - 6 p.m. | One Nostalgic Weekend - Jonathan Rios |
| 6 p.m. - 7 p.m. | Old Time Radio Theater - Rockin WAVES 11294 |
| 7 p.m. - 9 p.m. | Dan Sweeney's One Hit Wonders - Dan Sweeney |
| 9 p.m. - 11:59 p.m. | AT40 Time Machine - Casey Kasem |
Related Stations
Radio Stations by Genre