Rockin WAVES 11294 live
Playing the Hits Old and New!
Now playing:
Playlist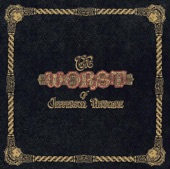 White Rabbit
Jefferson Airplane
1618263550
Bold As Love
The Jimi Hendrix Experience
1618263296
Spicks and Specks
Bee Gees
1618263139
How Great Thou Art
Ernie Edwinn
1618263049
Down The Boondocks
Billy Joe Royal
1618262883
You Can't Do That
The Beatles
1618262720
Outrageous
Britney Spears
1618262285
Hey, Good Lookin'
Frankie Laine
1618262154
How Can You Mend A Broken Heart
Ruben Studdard
1618261901
Intro / Sign O' The Times
Prince
1618261646
About Rockin WAVES 11294
We play the hits of yesterday and today! We have been broadcasting since March 2008 and we have become known for playing a wide variety and range of songs from the 50s all the way through today! Listen in to our station and check out our website for yourself and you'll see what we mean when we say we have a wide range of music and programming!
Schedule
| Time | Program |
| --- | --- |
| 1 a.m. - 10 a.m. | SIGNOFF - OFF AIR |
| 10 a.m. - 5 p.m. | Rockin WAVES Music - Rockin WAVES 11294 |
| 5 p.m. - 7 p.m. | The 60s Superhighway - Rockin WAVES 11294 |
| Time | Program |
| --- | --- |
| 1 a.m. - 10 a.m. | SIGNOFF - OFF AIR |
| 10 a.m. - 5 p.m. | Rockin WAVES Music - Rockin WAVES 11294 |
| 5 p.m. - 8 p.m. | The 60s Superhighway - Rockin WAVES 11294 |
| 8 p.m. - 9 p.m. | Voyage Through The Decades - Rockin WAVES 11294 |
| 9 p.m. - 11 p.m. | Flashback Killer 90s - Rockin WAVES 11294 |
| 11 p.m. - 1 a.m. | Adventure Time Guys - Cameron Mackert and Steven Clark |
| Time | Program |
| --- | --- |
| 1 a.m. - 10 a.m. | SIGNOFF - OFF AIR |
| 10 a.m. - 5 p.m. | Rockin WAVES Music - Rockin WAVES 11294 |
| 5 p.m. - 7 p.m. | Hippie Happenings - Natalie Rae |
| 7 p.m. - 9 p.m. | The Charles Richardson Show - Charles Richardson |
| 9 p.m. - midnight | The Kirby Krazy Show - Matt Sperling |
| Time | Program |
| --- | --- |
| 1 a.m. - 10 a.m. | SIGNOFF - OFF AIR |
| 10 a.m. - 3 p.m. | Rockin WAVES Music - Rockin WAVES 11294 |
| 6 p.m. - 8:30 p.m. | Rockin WAVES Music - Rockin WAVES 11294 |
| 8:30 p.m. - 11:30 p.m. | Chris After Dark - Chris Master |
| Time | Program |
| --- | --- |
| 1 a.m. - 10 a.m. | SIGNOFF - OFF AIR |
| 10 a.m. - 3 p.m. | Rockin WAVES Music - Rockin WAVES 11294 |
| 5 p.m. - 7 p.m. | The 60s Superhighway - Rockin WAVES 11294 |
| 7 p.m. - 9 p.m. | The Drive Home With Derek Stark - Derek Stark |
| 9 p.m. - 10 p.m. | DJ Abbey's Radio Takeover - DJ Abbey |
| 10 p.m. - 1 a.m. | The Renegade Show - Chris Master |
| Time | Program |
| --- | --- |
| 1 a.m. - 1 p.m. | Nonstop Music Weekend - Rockin WAVES 11294 |
| 1 p.m. - 4 p.m. | Retro 80s Weekend - Dean Fettes |
| 4 p.m. - 8 p.m. | Nonstop Music Weekend - Rockin WAVES 11294 |
| 8 p.m. - 11 p.m. | CFBL Radio - Silverlight8001 |
| 11 p.m. - 2 a.m. | Traphouse Twerk with Sizzlin Sarah - Sizzlin' Sarah |
| Time | Program |
| --- | --- |
| 3 a.m. - 6 a.m. | Outlaw Radio - Bad Billy |
| 6 a.m. - 8 a.m. | Slipped Halo Radio - Bulldog Scott Rumsey |
| 8 a.m. - 9 a.m. | Christian Music Spotlight - Brian David |
| 9 a.m. - 11 a.m. | Sunday Morning Gospel - Rockin WAVES 11294 |
| 11 a.m. - 2 p.m. | The DJ Parker Show - Jacob Parker |
| 2 p.m. - 4 p.m. | The Mike Ward Radio Show - Mike Ward |
| 4 p.m. - 6 p.m. | One Nostalgic Weekend - Jonathan Rios |
| 6 p.m. - 7 p.m. | Old Time Radio Theater - Rockin WAVES 11294 |
| 7 p.m. - 9 p.m. | Dan Sweeney's One Hit Wonder's - Dan Sweeney |
| 9 p.m. - 1 a.m. | AT40 Time Machine - American Top 40 |
Related Stations
Radio Stations by Genre