ROCK ANTENNE live
The best Rock non stop!
Now playing:
Playlist
Learn to Fly
Foo Fighters
1586322539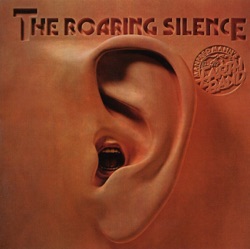 Blinded By the Light
Manfred Mann's Earth Band
1586322308
Wish You Were Here
Pink Floyd
1586321725
Seven Nation Army
The White Stripes
1586321494
Over the Hills and Far Away
Gary Moore
1586321143
Breakfast In America
Supertramp
1586320982
Every You Every Me
Placebo
1586320661
The Joker
Steve Miller Band
1586320440

21 Guns
Green Day
1586320089
Loser
Beck
1586319607
About ROCK ANTENNE
Hier gibt's das Hauptprogramm von Rock Antenne. Das ist 100Prozent Rock nonstop mit den größten Rocksongs aller Zeiten. Dazu spannende Aktionen, ständig die neuesten Nachrichten aus der Welt des Rock. Und natürlich stündlich und kompakt alle Infos aus der Welt – den aktuellen Wetterbericht und Verkehrsservice.
Schedule
| Time | Program |
| --- | --- |
| midnight - 5 a.m. | Nachtschicht |
| 5 a.m. - 10 a.m. | Die Frühschicht auf Rock Antenne |
| 10 a.m. - 1 p.m. | Rock im Job |
| 1 p.m. - 3 p.m. | Die rockigste Mittagspause der Welt |
| 3 p.m. - 8 p.m. | Rock Antenne zum Feierabend |
| 8 p.m. - midnight | Rock Antenne am Abend |
| Time | Program |
| --- | --- |
| midnight - 5 a.m. | Nachtschicht |
| 5 a.m. - 10 a.m. | Die Frühschicht auf Rock Antenne |
| 10 a.m. - 1 p.m. | Rock im Job |
| 1 p.m. - 3 p.m. | Die rockigste Mittagspause der Welt |
| 3 p.m. - 8 p.m. | Rock Antenne zum Feierabend |
| 8 p.m. - midnight | Rock Antenne am Abend |
| Time | Program |
| --- | --- |
| midnight - 5 a.m. | Nachtschicht |
| 5 a.m. - 10 a.m. | Die Frühschicht auf Rock Antenne |
| 10 a.m. - 1 p.m. | Rock im Job |
| 1 p.m. - 3 p.m. | Die rockigste Mittagspause der Welt |
| 3 p.m. - 8 p.m. | Rock Antenne zum Feierabend |
| 8 p.m. - 10 p.m. | Rock Antenne am Abend |
| 10 p.m. - midnight | Rock Antenne Young Stars |
| Time | Program |
| --- | --- |
| midnight - 5 a.m. | Nachtschicht |
| 5 a.m. - 10 a.m. | Die Frühschicht auf Rock Antenne |
| 10 a.m. - 1 p.m. | Rock im Job |
| 1 p.m. - 3 p.m. | Die rockigste Mittagspause der Welt |
| 3 p.m. - 8 p.m. | Rock Antenne zum Feierabend |
| 8 p.m. - 9 p.m. | Der beste Rock Nonstop / Der Rock Antenne Heimatklänge |
| 9 p.m. - midnight | Rock Antenne am Abend |
| Time | Program |
| --- | --- |
| midnight - 5 a.m. | Nachtschicht |
| 5 a.m. - 10 a.m. | Die Frühschicht auf Rock Antenne |
| 10 a.m. - 1 p.m. | Rock im Job |
| 1 p.m. - 3 p.m. | Die rockigste Mittagspause der Welt |
| 3 p.m. - 8 p.m. | Rock Antenne zum Feierabend |
| 8 p.m. - 10 p.m. | Der beste Rock Nonstop / Die Rock Antenne Neueinsteigershow |
| 10 p.m. - midnight | Rock Antenne am Abend |
| Time | Program |
| --- | --- |
| midnight - 8 a.m. | Der beste Rock Nonstop |
| 8 a.m. - 1 p.m. | Die Rock Antenne Weekend-Show |
| 1 p.m. - 6 p.m. | Rock Antenne am Samstag |
| 6 p.m. - 11 p.m. | Der beste Rock Nonstop |
| 11 p.m. - midnight | Tuff Stuff |
| Time | Program |
| --- | --- |
| midnight - 11:59 p.m. | Tuff Stuff |
Related Stations
Podcasts
Radio Stations by Genre
Twitter