Radio Swiss Pop live
Now playing:
Playlist
Work It Out
Pat Burgener
1656793878
Take This Heart
Richard Marx
1656793658
Where You Belong
TinkaBelle
1656793468
Can't Get Enough Of Your Love, Babe
Barry White
1656793227
My Way Home
Marco Balzli
1656793017
This One's On Me
Emma Steinbakken
1656792847
Gravity
Dave Bright
1656792657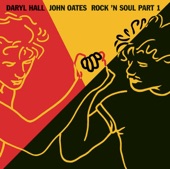 Kiss On My List
Daryl Hall & John Oates
1656792427
Con quanto c'è da fare
Umberto Alongi
1656792237
Paint My Love
Michael Learns to Rock
1656792006
About Radio Swiss Pop
Radio Swiss Pop war ein spezielles Programm des von 1956 bis 1998 existierenden Schweizer Telefonrundspruchs. Heute wird es von der Sparte Swiss Satellite Radio der SRG SSR, der öffentlich-rechtlichen Rundfunkanstalt der Schweiz, betrieben.
Das Programm kann in der Schweiz über Kabel und über DAB, europaweit über den Satelliten Eutelsat Hotbird im DVB-Modus sowie weltweit über das Internet in Form eines Live-Streams empfangen werden.
Radio Swiss Pop ist mit einem Marktanteil von 3,6 % und täglich 767'100 Zuhörern das meistgehörte Programm von Swiss Satellite Radio (Mediapulse, Zahlen für das 2. Semester 2018).
Related Stations
Radio Stations by Genre
Twitter