Rádio Scalla FM live
Requinte e Qualidade
Now playing:
Playlist
Puppy Love
Tony Fabian
1695650223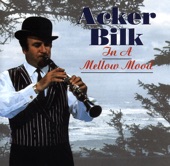 Didn't We?
Acker Bilk
1695649809
Amore scusami
Jean Paques
1695649644
Strangers In the Night
101 Strings Orchestra
1695649430
'deed I Do
Les Elgart and His Orchestra
1695649290
Samba De Uma Nota Só
Walter Wanderley
1695649149
Bésame Mucho (Remasterizado)
Cubanacán
1695648962
Through an Open Window
Chris Botti
1695648720
It's a Lonesome Old Town
Billy Vaughn
1695648596
Eu Sei Que Vou Te Amar
Trio Caiowas
1695648465
About Rádio Scalla FM
A rádio Scalla é uma emissora de rádio online criada como tributo à Rádio Scalla FM após a sua saída do dial paulista. Sua programação é inspirada na desta última, com programas musicais dedicados à música instrumental e orquestrada.
A rádio Scalla é uma emissora privada sem fins lucrativos e se mantém ativa com a ajuda de seus ouvintes.
Related Stations
Radio Stations by Genre
Twitter