Radio Motel live
Love Songs and Flashback
Now playing:
Playlist
Reasons
Earth, Wind & Fire
1653306254
Endless Love (feat. Shania Twain)
Lionel Richie
1653306004
Mornin'
George Benson
1653305694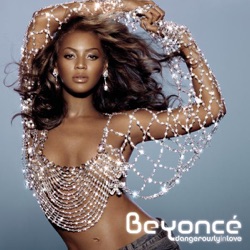 The Closer I Get to You
Luther Vandross
1653305474
You Mean the World to Me
Toni Braxton
1653305174
Shining Star
The Manhattans
1653304874
True Colors
Cyndi Lauper
1653304653
Hard to Say I'm Sorry / You're the Inspiration / Glory of Love (Live)
Peter Cetera
1653304323
Say You (Would Love for Me Too)
The Whispers
1653304033
I'm Not In Love
Will to Power
1653303783
About Radio Motel
A Rádio Motel é uma web-rádio do tipo Flash Back. Sua programação é somente musical, tocando os maiores êxitos das décadas de 70, 80, 90 e 2000, sem esquecer as melhores trilhas românticas internacionais que marcaram essas décadas. Transmite todos os dias e a todas as horas para que os ouvintes possam apreciar sua seleção musical nostálgica, quando e onde quiserem.
Schedule
| Time | Program |
| --- | --- |
| midnight - 5:59 a.m. | Love Songs are Back |
| 6 a.m. - 11:59 a.m. | Romantic Morning |
| noon - 5:59 p.m. | Best Music |
| 6 p.m. - 6:59 p.m. | Hits Love |
| 7 p.m. - 8:59 p.m. | Music History |
| 9 p.m. - 11:59 p.m. | Sweet Love |
| Time | Program |
| --- | --- |
| midnight - 5:59 a.m. | Love Songs are Back |
| 6 a.m. - 11 a.m. | Romantic Morning |
| 6 a.m. - 11:59 a.m. | Romantic Morning |
| 11 a.m. - 5:59 p.m. | Best Music |
| 6 p.m. - 6:59 p.m. | Hits Love |
| 7 p.m. - 8:59 p.m. | Music History |
| 9 p.m. - 11:59 p.m. | Sweet Love |
| Time | Program |
| --- | --- |
| midnight - 5:59 a.m. | Love Songs are Back |
| 6 a.m. - 11:59 a.m. | Romantic Morning |
| noon - 5:59 p.m. | Best Music |
| 6 p.m. - 6:59 p.m. | Hits Love |
| 7 p.m. - 9 p.m. | Music History |
| 9 p.m. - 11:59 p.m. | Sweet Love |
| Time | Program |
| --- | --- |
| midnight - 5:59 a.m. | Love Songs are Back |
| 6 a.m. - 11:59 a.m. | Romantic Morning |
| noon - 5:59 p.m. | Best Music |
| 6 p.m. - 6:59 p.m. | Hits Love |
| 7 p.m. - 8:59 p.m. | Music History |
| 9 p.m. - 11:59 p.m. | Sweet Love |
| Time | Program |
| --- | --- |
| midnight - 5:59 a.m. | Love Songs are Back |
| 6 a.m. - 11:59 a.m. | Romantic Morning |
| noon - 5:59 p.m. | Best Music |
| 6 p.m. - 6:59 p.m. | Hits Love |
| 7 p.m. - 9 p.m. | Music History |
| 9 p.m. - 11:59 p.m. | Sweet Love |
| Time | Program |
| --- | --- |
| midnight - 5:59 a.m. | Love Songs are Back |
| 6 a.m. - 11:59 a.m. | Romantic Morning |
| noon - 5:59 p.m. | Best Music |
| 6 p.m. - 6:59 p.m. | Hits Love |
| 7 p.m. - 8:59 p.m. | Music History |
| 9 p.m. - 11:59 p.m. | Sweet Love |
| Time | Program |
| --- | --- |
| midnight - 5:59 a.m. | Love Songs are Back |
| 6 a.m. - 11:59 a.m. | Romantic Morning |
| noon - 6:59 p.m. | Best Music |
| 6 p.m. - 6:59 p.m. | Hits Love |
| 7 p.m. - 8:59 p.m. | Music History |
| 9 p.m. - 11:59 p.m. | Sweet Love |
Contacts
Website:&nbspwww.radiomotel.com
Telephone:&nbsp(11) 94149 1500
Email:&nbspradiomotel@radiomotel.com
Related Stations
Radio Stations by Genre
Twitter