Radio Marca Barcelona live
El deporte que se vive
Now playing:
Playlist
We Are Family (LP Version)
Sister Sledge
1653365825
Himne del Barça (Cant del Barça)
Lax'n'Busto
1653365515
Start Me Up
The Rolling Stones
1653365015
Viking Clap
Ísland fótbolta fans
1653364825
Mercedes Benz
Janis Joplin
1653364745
Netocracy
The Quantum
1653364664
Rising Moon
Jean Le Florentin
1653364234
A New Error
Moderat
1653364184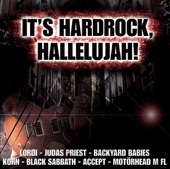 Black Betty
Ram Jam
1653362783
Rising Moon
Jean Le Florentin
1653362202
About Radio Marca Barcelona
Radio Marca Barcelona tiene su origen en el diario Marca, uno de los períodos líderes en la prensa española. Pertenece al Grupo Unidad Editorial y emite en Barcelona en la frecuencia 89.1 FM.
Es una radio temática dedicada al deporte durante 24h. Radio Marca Barcelona pone especial enfoque en la actividad deportiva en esta ciudad. Uno de sus programas de mayor éxito es Pericosonline, con Francesc Via, que sigue toda la actualidad del R.C.D. Espanyol.
Contacts
Website:&nbspwww.radiomarcabarcelona.com/
Address:&nbspAvda. Diagonal 460 3, 08006 Barcelona - España
Telephone:&nbsp+34 934 15 30 06
Email:&nbspinfo@radiomarcabarcelona.com
Related Stations
Radio Stations by Genre
Twitter