Poska Radio 1 live
Horizontale programmering Dus Wij Draaien Alles 24 uur per dag
Now playing:
Playlist
I'll Go On (Without Your Love)
José Luis Pardo
1615145483
Queen of Tears
Gladys Knight
1615145317
Oh Babe What Are You Doing to Me?
Jakeb
1615145115
Can't Get Satisfied
Jack McDuff
1615144804
Suspicious Minds
Dee Dee Warwick
1615144458
Let's Clean Up The Ghetto
Philadelphia International All-Stars
1615144174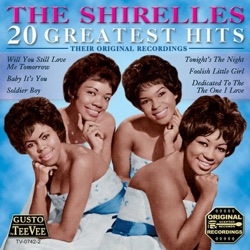 Dedicated to the One I Love
The Shirelles
1615144056
The Message
Grandmaster Flash & The Furious Five
1615143638
Can't Give You Anything (But My Love)
The Stylistics
1615143439
A Lot of Love
Homer Banks
1615143282
About Poska Radio 1
Wij hebben als Poska Radio 1 een horizontale programmering : Iedere Dag van 6-9 de Jaren Tachtig. 9-10 de jaren Zestig. 10-12 uur Nederlandse Hits. 12-14 Top 40 Muziek. 14-16 uur Countrytime . 16-18 uur Nederlandstalig . Van 18-06 uur Nonstop voor ieder wat wils. Wil je geen gelul dan zit je goed bij Poska Radio 1.
Related Stations
Radio Stations by Genre