New Wave Radio live
New Wave 80's radio
Now playing:
Playlist
In Your Eyes
Peter Gabriel
1600435138
Rock the Casbah
The Clash
1600434479
Domino Dancing (Alternative Mix)
Pet Shop Boys
1600434229
Into the Fire (Full Version)
Hitlist
1600433918
Stop! (12" Remix)
Erasure
1600433569
Lebanon
The Human League
1600433277
Regret (New Order Mix)
New Order
1600433059
(Feels Like) Heaven [Extended Version]
Fiction Factory
1600432724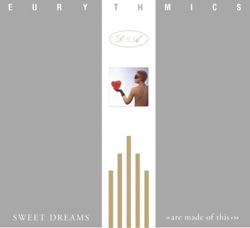 Sweet Dreams
Aretha Franklin & Eurythmics
1600432505
Heroes
David Bowie
1600431993
About New Wave Radio
Voted Best 80's New Wave Radio Station… or call it synthpop, post-punk, early alternative rock acts as well as novelty records marks one of the hippest music eras of the world. Bands like U2, The Cure, Adam Ant, The Smiths, New Order, B52's, Duran Duran, The Psychedelic Furs, Blancmange, Men at Work, David Bowie, The Clash, Simple Minds, Soft Cell, Prince, New Order, Billy Idol, The Police, Depeche Mode, Ultravox, Yaz are the staples of this format.
Related Stations
Radio Stations by Genre
Twitter