MundoNet Radio New York live
Escuchanos Anywhere Anytime
Now playing:
Playlist
Madrigal
Danny Rivera
1623592938
Canto a Borinquén
Miguelito
1623592748
Salchicha Con Huevos
Jimmy Sabater
1623592524
Lo Que Es la Vida
Choco
1623592329
Sin Egoismo
Orlando Contreras
1623592154
Jc 017
Jonasclean
1623591807
Tango Negro
Alci Acosta
1623591648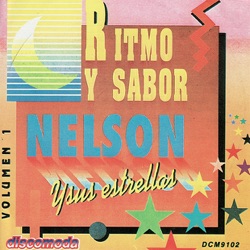 Llora Corazon
Nelson y Sus Estrellas
1623591386
Cosas Como Tu
Trio San Juan
1623591211
La Carcel de Sing Sing
Alci Acosta
1623591037
About MundoNet Radio New York
MundoNet Radio MundoNet Radio is a Spanish and English talk radio station. Our shows cover compelling stories and interviews with interesting people, news, events, and music segments. We cater to listeners of diverse origins and invite you to enjoy talk radio. MundoNet Radio is changing the way radio is experienced in the Metropolitan area of New York. We are cultivating a growing population of English and Spanish speakers by providing rich content that informs, shapes and enhances lives. Escuchanos. Anywhere. Anytime.
Schedule
| Time | Program |
| --- | --- |
| 7 a.m. - 10 a.m. | LaRadio Morning Show - Inspirando un mundo mejor |
| Time | Program |
| --- | --- |
| 7 a.m. - 10 a.m. | LaRadio Morning Show - Inspirando un mundo mejor |
| Time | Program |
| --- | --- |
| 7 a.m. - 10 a.m. | LaRadio Morning Show - Inspirando un mundo mejor |
| Time | Program |
| --- | --- |
| 7 a.m. - 10 a.m. | LaRadio Morning Show - Inspirando un mundo mejor |
| Time | Program |
| --- | --- |
| 7 a.m. - 10 a.m. | LaRadio Morning Show - Inspirando un mundo mejor |
Related Stations
Podcasts
Radio Stations by Genre
Twitter