W Radio live
Las voces que son noticia en colombia y el mundo
Now playing:
Playlist
Los Iracundos
Luis Aguilé
1618601695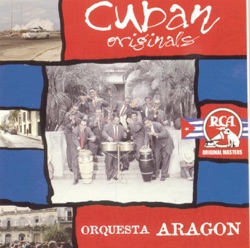 Sabrosona
Orquesta Aragón
1618599614
Macondo
Oscar Chavez
1618598813
Shape of You (NOTD Remix)
Ed Sheeran
1618598083
Hot Thang
Daniel Fridell
1618598003
Macondo
Oscar Chavez
1618597973
Hip Hop Break Beat Tempo 86
Ultimate Drum Loops
1618597943
From Our Youth
Be Still the Earth
1618597833
New York City Boy (Radio Edit)
Pet Shop Boys
1618596432
Hot Thang
Daniel Fridell
1618596352
About W Radio
La W Radio es una emisora de radio que emite 24 horas de programación, incluyendo noticias, programas de entrevistas y música.
Cuenta con repetidoras en Bogotá, Monteria, Medellín, Cali, Barranquilla, Bucaramanga, Armenia, Manizales, Pereira, Cúcuta, Duitama, Arauca, Cartagena, Tunja, Ibagué, Neiva, Villavicencio, San Juan de Pasto, Popayán, Valledupar (Afiliada), Quibdó (Afiliada), Sincelejo (Afiliada), Montería y Santa Marta y con estaciones en Miami, Nueva York, y Madrid.
Forma parte de la cadena W Radio, y espropiedad de Caracol Radio que pertenece al Grupo Latino de Radio incluído en el Grupo PRISA español.
Programas destacados
La W
La hora del regreso
La música del mundo
Hora 22
El lamparazo
Locutores principales
Julio Sánchez Cristo
Carlos Montoya
Eduardo Peña
Fernando Palma
Schedule
| Time | Program |
| --- | --- |
| midnight - 1 a.m. | Primera Hora - Jefferson Mejía |
| 1 a.m. - 2 a.m. | Archivo W - Equipo W |
| 2 a.m. - 3 a.m. | Perfiles W - Esteban Vásquez |
| 3 a.m. - 5 a.m. | La W - Fernando Bayo |
| 5 a.m. - noon | La W - Julio Sánchez Cristo |
| noon - 3 p.m. | La W - Vicky Dávila |
| 3 p.m. - 5 p.m. | Deportes W - Andrés Torres |
| 5 p.m. - 8 p.m. | La Hora del Regreso - Carlos Montoya |
| 8 p.m. - 9 p.m. | Partida W - Juan Pablo Barrientos |
| 9 p.m. - midnight | Hora 22 - Eduardo Peña |
| Time | Program |
| --- | --- |
| midnight - 1 a.m. | Primera Hora - Jefferson Mejía |
| 1 a.m. - 2 a.m. | Archivo W - Equipo W |
| 1 a.m. - 2 a.m. | Vidas W |
| 2 a.m. - 3 a.m. | Vidas W - Equipo W |
| 3 a.m. - 5 a.m. | La W - Fernando Bayo |
| 5 a.m. - noon | La W - Julio Sánchez Cristo |
| noon - 3 p.m. | La W - Vicky Dávila |
| 3 p.m. - 5 p.m. | Deportes W - Andrés Torres |
| 5 p.m. - 8 p.m. | La Hora del Regreso - Carlos Montoya |
| 8 p.m. - 9 p.m. | Partida W - Juan Pablo Barrientos |
| 9 p.m. - midnight | Hora 22 - Eduardo Peña |
| Time | Program |
| --- | --- |
| midnight - 1 a.m. | Primera Hora - Jefferson Mejía |
| 1 a.m. - 2 a.m. | Archivo W - Equipo W |
| 2 a.m. - 3 a.m. | Perfiles W - Esteban Vásquez |
| 3 a.m. - 5 a.m. | La W - Fernando Bayo |
| 5 a.m. - noon | La W - Julio Sánchez Cristo |
| noon - 3 p.m. | La W - Vicky Dávila |
| 3 p.m. - 5 p.m. | Deportes W - Andrés Torres |
| 5 p.m. - 8 p.m. | La Hora del Regreso - Carlos Montoya |
| 8 p.m. - 9 p.m. | Partida W - Juan Pablo Barrientos |
| 9 p.m. - midnight | Hora 22 - Eduardo Peña |
| Time | Program |
| --- | --- |
| midnight - 1 a.m. | Primera Hora - Jefferson Mejía |
| 1 a.m. - 2 a.m. | Archivo W - Equipo W |
| 2 a.m. - 3 a.m. | Vidas W - Equipo W |
| 2 a.m. - 3 a.m. | Perfiles W - Esteban Vásquez |
| 3 a.m. - 5 a.m. | La W - Fernando Bayo |
| 5 a.m. - noon | La W - Julio Sánchez Cristo |
| noon - 3 p.m. | La W - Vicky Dávila |
| 3 p.m. - 5 p.m. | Deportes W - Andrés Torres |
| 5 p.m. - 8 p.m. | La Hora del Regreso - Carlos Montoya |
| 8 p.m. - 9 p.m. | Partida W - Juan Pablo Barrientos |
| 9 p.m. - midnight | Hora 22 - Eduardo Peña |
| Time | Program |
| --- | --- |
| midnight - 1 a.m. | Primera Hora - Jefferson Mejía |
| 1 a.m. - 2 a.m. | Archivo W - Equipo W |
| 2 a.m. - 3 a.m. | Perfiles W - Esteban Vásquez |
| 3 a.m. - 5 a.m. | La W - Fernando Bayo |
| 5 a.m. - noon | La W - Julio Sánchez Cristo |
| noon - 3 p.m. | La W - Vicky Dávila |
| 3 p.m. - 5 p.m. | Deportes W - Andrés Torres |
| 5 p.m. - 8 p.m. | La Hora del Regreso - Carlos Montoya |
| 8 p.m. - 10 p.m. | Salsa con Estilo - Adriana Bustos |
| 10 p.m. - 3 a.m. | Boogie Nights - Equipo W |
| Time | Program |
| --- | --- |
| 7 a.m. - 10 a.m. | W Fin de Semana - Juan Pablo Calvás |
| 10 a.m. - 1 p.m. | Julio Sánchez Cristo DJ - Julio Sánchez Cristo |
| 1 p.m. - 6 p.m. | Música de hoy y siempre - Eduardo Peña |
| 6 p.m. - 8 p.m. | Música W |
| 8 p.m. - 10 p.m. | Salsa con Estilo - Adriana Bustos |
| 10 p.m. - 3 a.m. | Boogie Nights - Equipo W |
| Time | Program |
| --- | --- |
| 7 a.m. - 10 a.m. | W Fin de Semana - Juan David Cardozo |
| 10 a.m. - 1 p.m. | Back to the Music - Carlos Montoya |
| 1 p.m. - 6 p.m. | Música de Hoy y Siempre - Eduardo Peña |
| 6 p.m. - 9 p.m. | Música W - Esteban Vásquez |
| 9 p.m. - midnight | Hora 22 - Eduardo Peña |