W Radio live
Las voces que son noticia en colombia y el mundo
Now playing:
Playlist
Treasure
Bruno Mars
1656910851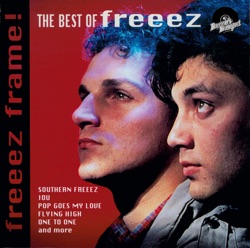 I.O.U.
Freeez
1656910650

High Energy
Evelyn Thomas
1656910429
Pandora's Box (It's a Long, Long Way)
Orchestral Manoeuvres In the Dark
1656910209
Let's Go
Wang Chung
1656909958
Break My Stride
Matthew Wilder
1656909727
(I Can't Get No) Satisfaction
Devo
1656909557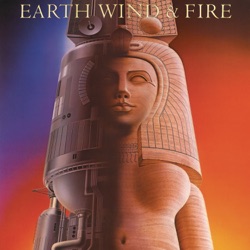 Let's Groove
Earth, Wind & Fire
1656909055
Sir Duke
Céline Dion & Stevie Wonder
1656908814
Give Me the Night
George Benson
1656908534
About W Radio
La W Radio es una emisora de radio que emite 24 horas de programación, incluyendo noticias, programas de entrevistas y música.
Cuenta con repetidoras en Bogotá, Monteria, Medellín, Cali, Barranquilla, Bucaramanga, Armenia, Manizales, Pereira, Cúcuta, Duitama, Arauca, Cartagena, Tunja, Ibagué, Neiva, Villavicencio, San Juan de Pasto, Popayán, Valledupar (Afiliada), Quibdó (Afiliada), Sincelejo (Afiliada), Montería y Santa Marta y con estaciones en Miami, Nueva York, y Madrid.
Forma parte de la cadena W Radio, y espropiedad de Caracol Radio que pertenece al Grupo Latino de Radio incluído en el Grupo PRISA español.
Programas destacados
La W
La hora del regreso
La música del mundo
Hora 22
El lamparazo
Locutores principales
Julio Sánchez Cristo
Carlos Montoya
Eduardo Peña
Fernando Palma
Schedule
| Time | Program |
| --- | --- |
| midnight - 1 a.m. | Primera Hora - Jefferson Mejía |
| 1 a.m. - 2 a.m. | Archivo W - Equipo W |
| 2 a.m. - 3 a.m. | Perfiles W - Esteban Vásquez |
| 3 a.m. - 5 a.m. | La W - Fernando Bayo |
| 5 a.m. - noon | La W - Julio Sánchez Cristo |
| noon - 3 p.m. | La W - Vicky Dávila |
| 3 p.m. - 5 p.m. | Deportes W - Andrés Torres |
| 5 p.m. - 8 p.m. | La Hora del Regreso - Carlos Montoya |
| 8 p.m. - 9 p.m. | Partida W - Juan Pablo Barrientos |
| 9 p.m. - midnight | Hora 22 - Eduardo Peña |
| Time | Program |
| --- | --- |
| midnight - 1 a.m. | Primera Hora - Jefferson Mejía |
| 1 a.m. - 2 a.m. | Archivo W - Equipo W |
| 1 a.m. - 2 a.m. | Vidas W |
| 2 a.m. - 3 a.m. | Vidas W - Equipo W |
| 3 a.m. - 5 a.m. | La W - Fernando Bayo |
| 5 a.m. - noon | La W - Julio Sánchez Cristo |
| noon - 3 p.m. | La W - Vicky Dávila |
| 3 p.m. - 5 p.m. | Deportes W - Andrés Torres |
| 5 p.m. - 8 p.m. | La Hora del Regreso - Carlos Montoya |
| 8 p.m. - 9 p.m. | Partida W - Juan Pablo Barrientos |
| 9 p.m. - midnight | Hora 22 - Eduardo Peña |
| Time | Program |
| --- | --- |
| midnight - 1 a.m. | Primera Hora - Jefferson Mejía |
| 1 a.m. - 2 a.m. | Archivo W - Equipo W |
| 2 a.m. - 3 a.m. | Perfiles W - Esteban Vásquez |
| 3 a.m. - 5 a.m. | La W - Fernando Bayo |
| 5 a.m. - noon | La W - Julio Sánchez Cristo |
| noon - 3 p.m. | La W - Vicky Dávila |
| 3 p.m. - 5 p.m. | Deportes W - Andrés Torres |
| 5 p.m. - 8 p.m. | La Hora del Regreso - Carlos Montoya |
| 8 p.m. - 9 p.m. | Partida W - Juan Pablo Barrientos |
| 9 p.m. - midnight | Hora 22 - Eduardo Peña |
| Time | Program |
| --- | --- |
| midnight - 1 a.m. | Primera Hora - Jefferson Mejía |
| 1 a.m. - 2 a.m. | Archivo W - Equipo W |
| 2 a.m. - 3 a.m. | Vidas W - Equipo W |
| 2 a.m. - 3 a.m. | Perfiles W - Esteban Vásquez |
| 3 a.m. - 5 a.m. | La W - Fernando Bayo |
| 5 a.m. - noon | La W - Julio Sánchez Cristo |
| noon - 3 p.m. | La W - Vicky Dávila |
| 3 p.m. - 5 p.m. | Deportes W - Andrés Torres |
| 5 p.m. - 8 p.m. | La Hora del Regreso - Carlos Montoya |
| 8 p.m. - 9 p.m. | Partida W - Juan Pablo Barrientos |
| 9 p.m. - midnight | Hora 22 - Eduardo Peña |
| Time | Program |
| --- | --- |
| midnight - 1 a.m. | Primera Hora - Jefferson Mejía |
| 1 a.m. - 2 a.m. | Archivo W - Equipo W |
| 2 a.m. - 3 a.m. | Perfiles W - Esteban Vásquez |
| 3 a.m. - 5 a.m. | La W - Fernando Bayo |
| 5 a.m. - noon | La W - Julio Sánchez Cristo |
| noon - 3 p.m. | La W - Vicky Dávila |
| 3 p.m. - 5 p.m. | Deportes W - Andrés Torres |
| 5 p.m. - 8 p.m. | La Hora del Regreso - Carlos Montoya |
| 8 p.m. - 10 p.m. | Salsa con Estilo - Adriana Bustos |
| 10 p.m. - 3 a.m. | Boogie Nights - Equipo W |
| Time | Program |
| --- | --- |
| 7 a.m. - 10 a.m. | W Fin de Semana - Juan Pablo Calvás |
| 10 a.m. - 1 p.m. | Julio Sánchez Cristo DJ - Julio Sánchez Cristo |
| 1 p.m. - 6 p.m. | Música de hoy y siempre - Eduardo Peña |
| 6 p.m. - 8 p.m. | Música W |
| 8 p.m. - 10 p.m. | Salsa con Estilo - Adriana Bustos |
| 10 p.m. - 3 a.m. | Boogie Nights - Equipo W |
| Time | Program |
| --- | --- |
| 7 a.m. - 10 a.m. | W Fin de Semana - Juan David Cardozo |
| 10 a.m. - 1 p.m. | Back to the Music - Carlos Montoya |
| 1 p.m. - 6 p.m. | Música de Hoy y Siempre - Eduardo Peña |
| 6 p.m. - 9 p.m. | Música W - Esteban Vásquez |
| 9 p.m. - midnight | Hora 22 - Eduardo Peña |
Related Stations
Podcasts
Radio Stations by Genre
Twitter