KUSC Classical 91.5 FM KDB live
Now playing:
Playlist
Symphony No. 66, Op. 428 - Hymn to Glacier Peak: I. Andante maestoso
Gerard Schwarz & London Symphony Orchestra
1614499357
Fossils (From the "Ammonite" Soundtrack)
Dustin O'Halloran
1614499091
Poul Ruders on His Background and Concerto in Pieces
Poul Ruders
1614497153
პროლოგი
Giya Kancheli
1614494263
Tibetan Dance: III. Tibetan Dance
Bright Sheng, Cho-Liang Lin & Erin Svoboda
1614492045
Sicilienne,from Pelléas et Mélisande, Op 78 by Gabriel Fauré
Zenaida
1614491082
The Wise Virgins (Ballet Suite after J.S. Bach): I. What God Hath Done, Is Rightly Done
David Lloyd-Jones & English Northern Philharmonia
1614490843
String Quintet No. 5 in D, K. 593: III. Menuetto (Allegretto)
Amadeus Quartet
1614489079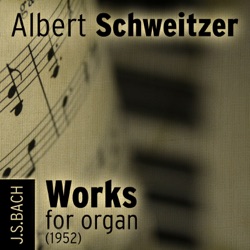 Johann Sebastian Bach: Prelude and Fugue in D Major BWV 532
Albert Schweitzer Organ
1614488428
Johannes Brahms: Intermezzo No.2, Op. 118
Marcin Lukaszewski
1614488041
About KUSC Classical 91.5 FM KDB
KUSC is the main Classical music radio station operating in the Greater Los Angeles Area. It broadcasts using the frequency 91.5 FM and provides an online live streaming service allowing a global audience to also listen live to its music selection. The station is owned by the University of Southern California and is financially supported by listeners' donations.
KUSC offers a line-up comprised of music shows devoted to a specific decade or music style within Classical music, live concerts, and entertainment shows with an educational purpose. It also promotes the interaction with listeners through its Top 100 Countdown with the best classical pieces selected by the audience or through the educational segment Great Composer Quiz.
Main shows and hosts
Classical California All-Night with Rick Capparela and John Van Driel
The Morning Show with Jennifer Miller
Classical Music with Alan Chapman
Classical Requests with Dianne Nicolini
The Record Shelf with Jim Svejda
Frequencies
91.5 FM

91.5 FM

91.1 FM

93.7 FM

99.7 FM

88.5 FM

99.7 FM
Contacts
Website:&nbspwww.kusc.org/
Address:&nbsp1149 S. Hill Street Suite H100 Los Angeles, CA 90015 USA
Telephone:&nbsp213-225-7400
Email:&nbspsupport@uscradiogroup.org
Related Stations
Podcasts
Radio Stations by Genre
Twitter