Klassik Radio live
Klassik, Jazz und Lounge zum Entspannen und Genießen
Now playing:
Playlist
Captain Jefferson
James Newton Howard
1656588940
A Weird Family
Remo Anzovino
1656588420
4 Short Pieces for Clarinet and Piano, Op. 6: No. 1. Prelude: Non Troppo Allegro
Einar Johannesson
1656588359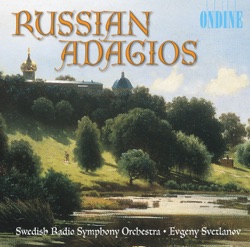 Vremena Goda (The Seasons), Op. 67: Autumn: Petit Adagio
Swedish Radio Symphony Orchestra & Esa-Pekka Salonen
1656588029
Main Theme (from "Rudy")
Cincinnati Pops Orchestra, Cincinnati May Festival Chorus & Thomas Peck
1656587749
I giorni: Andante
Daniel Hope, Alexander Shelley & Royal Stockholm Philharmonic Orchestra
1656587379
Suite En Forme De Valses: 3. Danse Sacrée
Duo Play
1656587189
Sinfonia a quattro voci in E-Sharp Major
Suk Chamber Orchestra & Josef Suk
1656586659
Henry VIII – Incidental Music: Three Dances: V. Shepherds' Dance
John Wilson, The John Wilson Orchestra, Sierra Boggess & Julian Ovenden
1656586248
3 Gymnopedies: Gymnopedie No. 1
Jerome Kaltenbach, Laurent Korcia & Orchestre Symphonique et Lyrique de Nancy
1656585938
About Klassik Radio
Täglich rund um die Uhr live aus unseren Sendestudios. Die schönste klassische Musik und New Classics zum Entspannen und Genießen. Die beste Filmmusik, Soundtracks, Scores und Hits aus Kino und Streaming Serien. Lounge, Ambient und Chillout Musik und Jazz kostenlos hören. Mit unseren Moderator*innen Thomas Ohrner, Holger Wemhoff, Alexandra Berger, Rolando Villazón, Till Brönner und vielen mehr.
Frequencies
101.3 FM

105.1 FM

107.2 FM

103.9 FM

105.1 FM

90.4 FM

92.2 FM
Schedule
| Time | Program |
| --- | --- |
| midnight - 6 a.m. | Klassik Dreams |
| 6 a.m. - 10 a.m. | Der Morgen bei Klassik Radio - Alexandra Berger und Thomas Ohrner |
| 10 a.m. - 3 p.m. | Geniessen bei der Arbeit mit Klassik Radio - Svenja Sellnow |
| 3 p.m. - 8 p.m. | Die Holger - Wemhoff - Show - Holger Wemhoff |
| 8 p.m. - 10 p.m. | Klassik Radio Ausklang |
| 10 p.m. - midnight | Klassik Dreams |
| Time | Program |
| --- | --- |
| midnight - 6 a.m. | Klassik Dreams |
| 6 a.m. - 10 a.m. | Der Morgen bei Klassik Radio - Alexandra Berger und Thomas Ohrner |
| 10 a.m. - 3 p.m. | Geniessen bei der Arbeit mit Klassik Radio - Svenja Sellnow |
| 3 p.m. - 8 p.m. | Die Holger - Wemhoff - Show - Holger Wemhoff |
| 8 p.m. - 10 p.m. | Klassik Radio Ausklang |
| 10 p.m. - midnight | Klassik Dreams |
| Time | Program |
| --- | --- |
| midnight - 6 a.m. | Klassik Dreams |
| 6 a.m. - 10 a.m. | Der Morgen bei Klassik Radio - Alexandra Berger und Thomas Ohrner |
| 10 a.m. - 3 p.m. | Geniessen bei der Arbeit mit Klassik Radio - Svenja Sellnow |
| 3 p.m. - 8 p.m. | Die Holger - Wemhoff - Show - Holger Wemhoff |
| 8 p.m. - 10 p.m. | Klassic Radio Furioso - Rolando Villazón |
| 10 p.m. - midnight | Klassik Dreams |
| Time | Program |
| --- | --- |
| midnight - 6 a.m. | Klassik Dreams |
| 6 a.m. - 10 a.m. | Der Morgen bei Klassik Radio - Alexandra Berger und Thomas Ohrner |
| 10 a.m. - 3 p.m. | Geniessen bei der Arbeit mit Klassik Radio - Svenja Sellnow |
| 3 p.m. - 8 p.m. | Die Holger - Wemhoff - Show - Holger Wemhoff |
| 8 p.m. - 10 p.m. | Klassic Radio Cinema Show - Florian Schmidt |
| 10 p.m. - midnight | Klassik Dreams |
| Time | Program |
| --- | --- |
| midnight - 6 a.m. | Klassik Dreams |
| 6 a.m. - 10 a.m. | Der Morgen bei Klassik Radio - Alexandra Berger und Thomas Ohrner |
| 10 a.m. - 3 p.m. | Geniessen bei der Arbeit mit Klassik Radio - Svenja Sellnow |
| 3 p.m. - 8 p.m. | Die Holger - Wemhoff - Show - Holger Wemhoff |
| 8 p.m. - 10 p.m. | Till Brönner Show - Till Brönner |
| 10 p.m. - midnight | Klassik Dreams |
| Time | Program |
| --- | --- |
| midnight - 8 a.m. | Klassik Dreams |
| 8 a.m. - 1 p.m. | Schönes Wochenende - Florian Schmidt |
| 1 p.m. - 5 p.m. | Schönes Wochenende - Anna Baumgart |
| 5 p.m. - 6 p.m. | Gesunde Stunde - Clemens Benke |
| 6 p.m. - 8 p.m. | Klassik Non-Stopp |
| 8 p.m. - 10 p.m. | Till Brönner Show - Till Brönner |
| 10 p.m. - midnight | Klassik Dreams |
| Time | Program |
| --- | --- |
| midnight - 7 a.m. | Klassik Dreams |
| 7 a.m. - 8 a.m. | Klassik und Kirche |
| 8 a.m. - 11 a.m. | Schönes Wochenende - Joannes Weisz |
| 11 a.m. - noon | Länder dieser Erde - Joannes Weisz |
| noon - 2 p.m. | Klassik Radio Furioso - Rolando Villazón |
| 2 p.m. - 3 p.m. | Lesezeit - Clemens Benke |
| 3 p.m. - 6 p.m. | Schönes Wochenende |
| 6 p.m. - midnight | Klassik Non-Stopp |
Related Stations
Radio Stations by Genre
Twitter