KFXY-LP The Ranch live
Arizona's Classic Country
Now playing:
Playlist
I Overlooked an Orchid
Mickey Gilley
1621259381
I Hope You Dance
Lee Ann Womack
1621259074
She's Crazy for Leavin'
Rodney Crowell
1621258904
Jet Airliner
Steve Miller Band
1621258666
Wild Angels
Elvis Presley & Martina McBride
1621258446
Louisiana Woman, Mississippi Man
Loretta Lynn
1621258321
Swinging Doors
George Jones & Merle Haggard
1621258162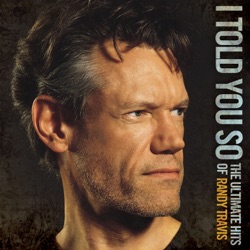 1982
Randy Travis
1621257952
I Wish I Could Have Been There
John Anderson
1621257768
She Can Put Her Shoes Under My Bed (Anytime)
Johnny Duncan
1621257612
About KFXY-LP The Ranch
The Ranch 99.5, with the call-sign KFXY-LP, is a low-power radio station serving Mesa, Arizona, under the ownership of San Tan Educational Media. It broadcasts a Country music format.
Thanks to the support and donations of its listeners, the station is commercial-free and offers a lineup entirely music-focused. Its music repertoire includes the best Classic Country hits from the '60s, '70s, '80s, and '90s, as well as Classic Rock and Texas Country music. Its weekly schedule also features live shows in which the station's local hosts offer entertaining moments and bring a human and warm touch to the radio.
The Ranch 99.5 live streams internationally through the internet and without any geographical limitation, allowing people all over the world to listen live to its programming and music selection.
Popular shows and hosts
Mornings with Al Cocchi
Middays with Mark Anderson
Early mornings with Chris Anderson
Friday Request Show with Ryan James
Contacts
Website:&nbsparizonasclassiccountry.com/
Address:&nbspSan Tan Educational Media | 550 W. Baseline Rd. Suite 102-116, Mesa, AZ 85210, USA
Telephone:&nbsp(480) 470-8980
Email:&nbsparizonasclassiccountry@gmail.com
Related Stations
Radio Stations by Genre