America's Country live
Hot Country Hits from the 90s to Now!
Now playing:
Playlist
Make Me Want To
Jimmie Allen
1614413916

Alibis
Tracy Lawrence
1614413746
Love You Like I Used To
Russell Dickerson
1614413344
Wide Open Spaces
Dixie Chicks
1614413124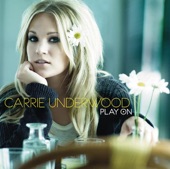 Temporary Home
Carrie Underwood
1614412873
Up Down (feat. Florida Georgia Line)
Morgan Wallen
1614412682
My Wish
Rascal Flatts
1614412442
We Didn't Have Much
Justin Moore
1614412080
Heartache Medication
Jon Pardi
1614411880
Things a Man Oughta Know
Lainey Wilson
1614411559
About America's Country
Hot Country Hits from the 90s to Now! Brad Paisley, Jason Aldean, George Strait, Maren Morris, and MUCH More. At America's Country, we LOVE country music! We hope you feel that love and passion every time you listen! If there's anything you need, email me directly at timmy@americascountry.us or click the Message button on our page! We want to help you build and grow your business! Internet radio is just starting to explode! We're riding that wave and want you to get on this wave with us! If you want to promote your business or service, please send an email to ads@americascountry.us and we can work out a great package that will help you increase your brand recognition and your sales! If you are an aspiring country artist and would like to have your music considered for airplay, send me your music (.WAV or 320 .MP3) to studio@americascountry.us and I will listen and provide feedback.
Schedule
| Time | Program |
| --- | --- |
| midnight - 6 a.m. | Hot Country Hits! - The biggest hits from the 90's to now! |
| 6 a.m. - 10 a.m. | John & Heidi Show - News, Entertainment, and lots of fun! |
| Time | Program |
| --- | --- |
| midnight - 6 a.m. | Hot Country Hits! - The biggest hits from the 90's to now! |
| 6 a.m. - 10 a.m. | John & Heidi Show - News, Entertainment, and lots of fun! |
| Time | Program |
| --- | --- |
| midnight - 6 a.m. | Hot Country Hits! - The biggest hits from the 90's to now! |
| 6 a.m. - 10 a.m. | John & Heidi Show - News, Entertainment, and lots of fun! |
| Time | Program |
| --- | --- |
| midnight - 6 a.m. | Hot Country Hits! - The biggest hits from the 90's to now! |
| 6 a.m. - 10 a.m. | John & Heidi Show - News, Entertainment, and lots of fun! |
| Time | Program |
| --- | --- |
| midnight - 6 a.m. | Hot Country Hits! - The biggest hits from the 90's to now! |
| 6 a.m. - 10 a.m. | John & Heidi Show - News, Entertainment, and lots of fun! |
Related Stations
Radio Stations by Genre
Twitter