America's Country live
Hot Country Hits!
Now playing:
Playlist
Die From A Broken Heart
Maddie & Tae
1680035868
The Longer I Live
Aaron Goodvin
1680035708
Doing Life With Me
Eric Church
1680035507
Just Gettin' Started
Jason Aldean
1680035317
Worth A Shot (feat. Dierks Bentley)
Elle King
1680035106
Like I Love Country Music
Kane Brown
1680034935
Wild as Her
Corey Kent
1680034625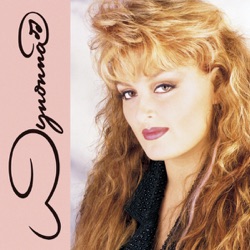 I Saw the Light
Wynonna Judd
1680034404
Famous Friends
Chris Young
1680034233
God Gave Me A Girl
Russell Dickerson
1680034063
About America's Country
Hot Country Hits! Luke Combs, Kelsea Ballerini, Brad Paisley, Jason Aldean, George Strait, Maren Morris, and MUCH More. At America's Country, we LOVE country music! We hope you feel that love and passion every time you listen! If there's anything you need, email me directly at timmy@americascountry.us or click the Message button on our page! We want to help you build and grow your business! Internet radio is just starting to explode! We're riding that wave and want you to get on this wave with us! If you want to promote your business or service, please send an email to ads@americascountry.us and we can work out a great package that will help you increase your brand recognition and your sales! If you are an aspiring country artist and would like to have your music considered for airplay, send me your music (.WAV or 320 .MP3) to studio@americascountry.us and I will listen and provide feedback.
Schedule
| Time | Program |
| --- | --- |
| midnight - 6 a.m. | Hot Country Hits! - The biggest hits from the 90's to now! |
| 6 a.m. - 10 a.m. | John & Heidi Show - News, Entertainment, and lots of fun! |
| 10 a.m. - midnight | Hot Country Hits! - The biggest hits from the 90's to now! |
| Time | Program |
| --- | --- |
| midnight - 6 a.m. | Hot Country Hits! - The biggest hits from the 90's to now! |
| 6 a.m. - 10 a.m. | John & Heidi Show - News, Entertainment, and lots of fun! |
| 10 a.m. - midnight | Hot Country Hits! - The biggest hits from the 90's to now! |
| Time | Program |
| --- | --- |
| midnight - 6 a.m. | Hot Country Hits! - The biggest hits from the 90's to now! |
| 6 a.m. - 10 a.m. | John & Heidi Show - News, Entertainment, and lots of fun! |
| 10 a.m. - midnight | Hot Country Hits! - The biggest hits from the 90's to now! |
| Time | Program |
| --- | --- |
| midnight - 6 a.m. | Hot Country Hits! - The biggest hits from the 90's to now! |
| 6 a.m. - 10 a.m. | John & Heidi Show - News, Entertainment, and lots of fun! |
| 10 a.m. - midnight | Hot Country Hits! - The biggest hits from the 90's to now! |
| Time | Program |
| --- | --- |
| midnight - 6 a.m. | Hot Country Hits! - The biggest hits from the 90's to now! |
| 6 a.m. - 10 a.m. | John & Heidi Show - News, Entertainment, and lots of fun! |
| 10 a.m. - midnight | Hot Country Hits! - The biggest hits from the 90's to now! |
| Time | Program |
| --- | --- |
| midnight - noon | Hot Country Hits! - The biggest hits from the 90's to now! |
| noon - 2 p.m. | Texas Dancehall Radio - Texas Country and Red Dirt Country |
| Time | Program |
| --- | --- |
| midnight - noon | Hot Country Hits! - The biggest hits from the 90's to now! |
| noon - 3 p.m. | Radio Rehab Show - Featuring Diamond Rio's Dana Williams |
| 3 p.m. - midnight | Hot Country Hits! - The biggest hits from the 90's to now! |
Related Stations
Radio Stations by Genre