Playlist
Twisted Blues (feat. Hank Jones, Ray Barretto, Ron Carter & Lex Humphries)
Wes Montgomery
1614542447
Someone to Watch over Me
Ben Webster
1614542186
Scotown
John Scofield
1614541905
Wait Till You See Him
Club des Belugas & Ella Fitzgerald
1614541644
Evil
James Brown
1614541484
Intervallistic
Brad Goode
1614541133
I'll Close My Eyes (feat. Dena DeRose, Ignasi González & Jo Krause)
Scott Hamilton & Jeff Hamilton Trio
1614540792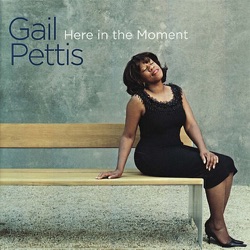 The Very Thought of You
Gail Pettis
1614540762
May I Come In?
Gail Pettis
1614540401
Going Baroque (feat. Pat Kelley & David Hughes)
George Kahn
1614539558
About Jazz24
Jazz24 is an online radio station specialized in the best Jazz music from every decade. It live streams the music of the greatest artists of all-time such as Billie Holiday or Mike Davis mixed with that of the most talented artists of today.
Jazz24 is part of KNKX 88.5 FM and it also offers its listeners the opportunity to listen live to the latter studio Jazz sessions.
Contacts
Website:&nbspwww.jazz24.org
Address:&nbsp2601 4th Ave Suite 150 Seattle, WA 98121 USA
Telephone:&nbsp+1 877-677-565
Email:&nbspinfo@jazz24.org
Related Stations
Radio Stations by Genre
Twitter